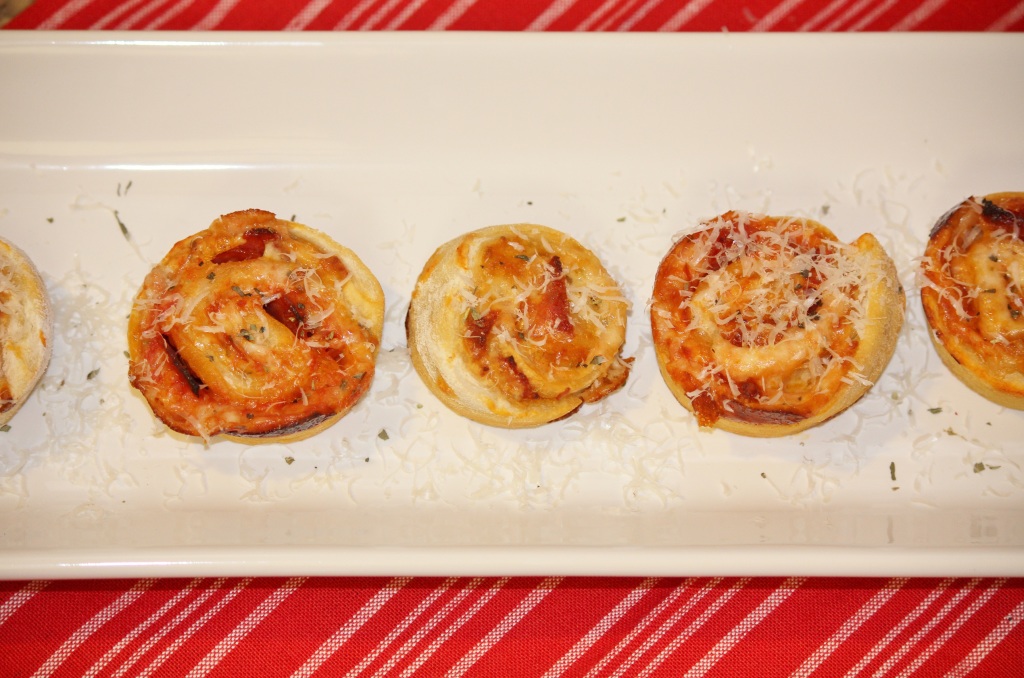 The first time I was introduced to the concept of pizza muffins, I fell in love.  Although, they are more like roll-ups, but I don't care.  A small local pizza chain sells pizza muffins filled with sausage, pepperori, and lots of cheese…..oh they are heavenly.  We would order a dozen of them (in addition to our pizza) to bring home and have for lunch for a couple days.
What's not to love about pizza in a nice portable shape.  And the possibilities are endless!  Make them anyway you like your pizza…pepperoni or veggie or white sauce with chicken or anything else you can think of!  It all works, but there are a few tricks to get them looking great!  Once you get the hang of it your kids will beg for them!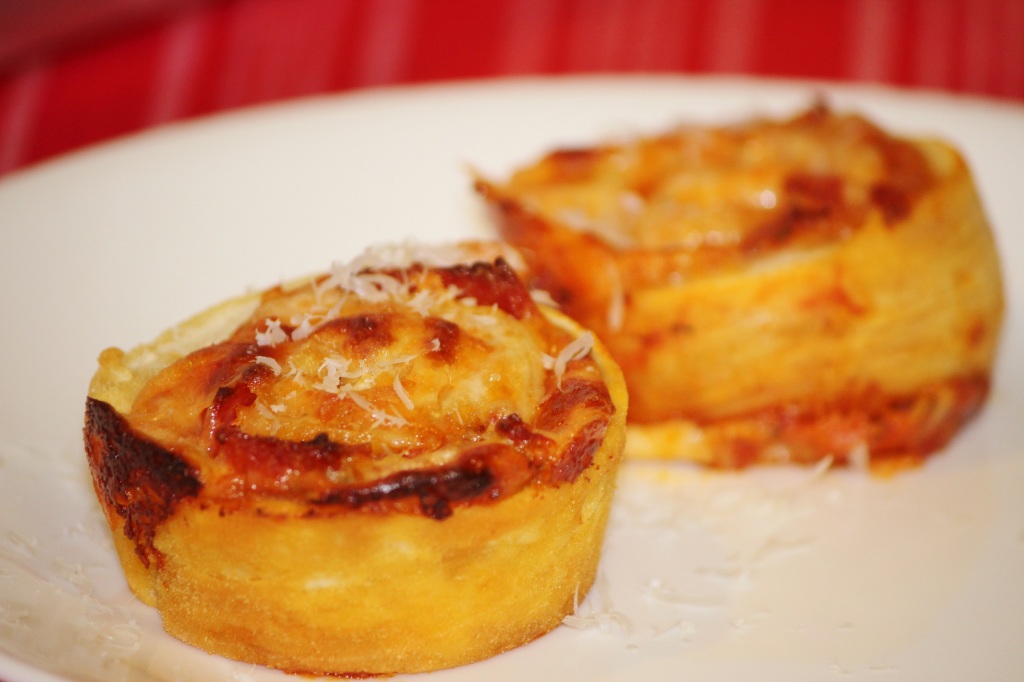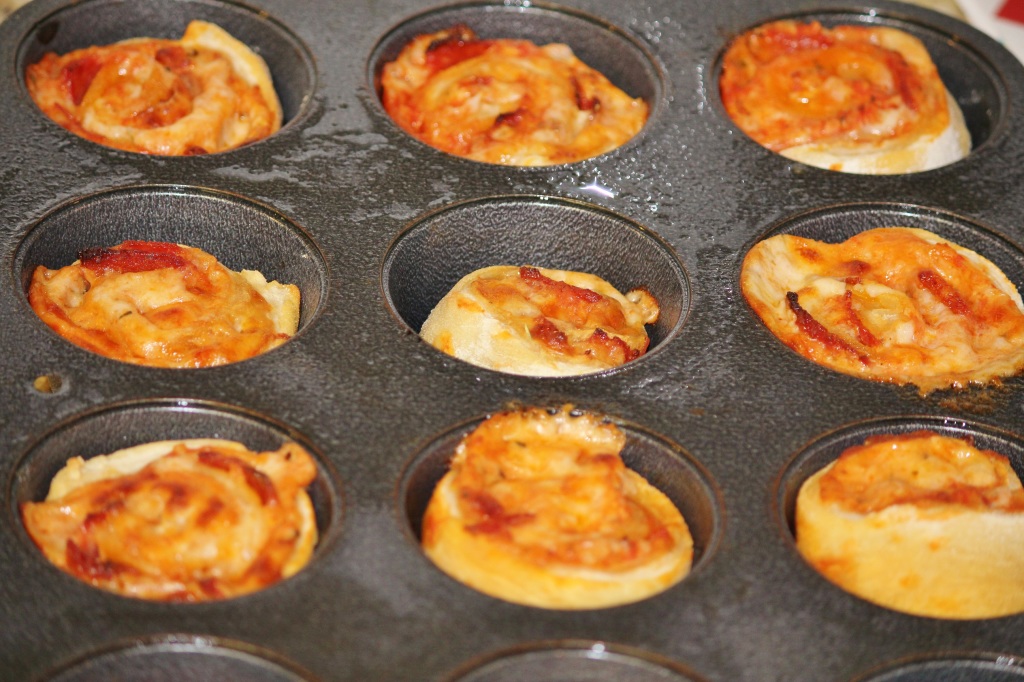 Using a muffin pan helps the pizza muffins keep their shape while baking.  It's not required, but it does really help.  However, you will need a sharp serrated knife
to help cut the dough into rolls.  The serrated knife is a must as a regular knife will just squish the raw pizza dough.
Pizza Muffins
1 package pizza dough (or make your own)
1 8oz can tomato sauce (you will only use a small portion)
1-2 cups shredded mozzerella cheese
1/2 tbls garlic powder
1/2 tbls Italian seasoning
pizza toppings (pepperoni, cooked sausage, onions, peppers, mushrooms, etc)
flour
Preheat oven to 400F.  Lightly spray muffin tin with non stick cooking spray and set aside.  Lightly flour counter and roll out pizza dough to about 1/4 inch thick, making sure it doesn't stick to counter.  Roll dough into rectangle shape if possible.
Spread dough lightly with tomato sauce (about 1/8-1/4 cup at most).  Sprinkle with garlic and Italian seasoning, use more or less to taste.  Cover evenly with cheese.  If using pepperoni, cut each slice into quarters (do a stack at a time, this helps in cutting the pizza and it cooks faster).  Other toppings should be cut small as well.  Sprinkle with desired toppings.
Starting with the long side, tightly roll pizza dough until it forms a log shape.  Using a serrated knife, cut log in half.  Use a short, gentle sawing motion to help the pizza keep it's shape.  Cut each half a log into 5-6 sections.  Place each section into a prepared muffin tin.
Bake for 10-15 minutes or until muffins are done and a light golden brown.