Follow Me on Pinterest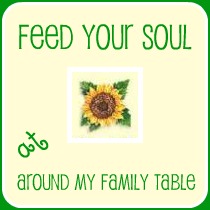 I can't wait to see what y'all have to share this week!!!!
If you don't see the carnivals, check the Navigation Bar at the top and click Feed Your Soul Carnival!
Here are a couple reminders for you:
1. Link only food or food posts (no giveaways or other carnivals please).
2. Link back to AMFT to show your support or give a shout out on facebook/twitter.
3. Follow AMFT on facebook, twitter, google +, or pinterest.
4. Check out some of the other great posts in the linky.
5. Don't forget to check out some of the other great creations on AMFT and come back next week.