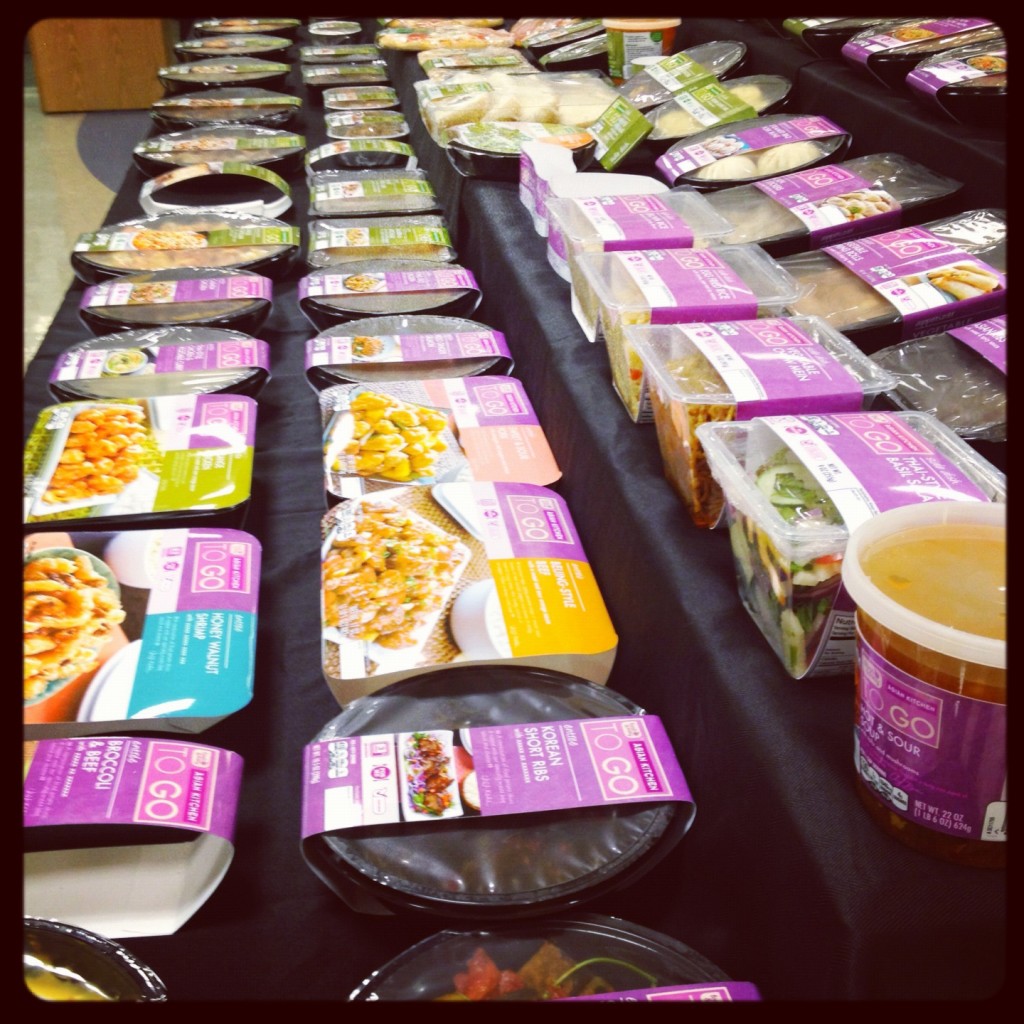 A couple weeks ago, Fresh & Easy flew me and a few other bloggers out to their headquarters in LA for a fun day.  They picked us up in style…a limo!  Talk about spoiling us!  And I met some great new friends too!  The chefs cooked for us and actually spent time with us telling us what inspired their creations.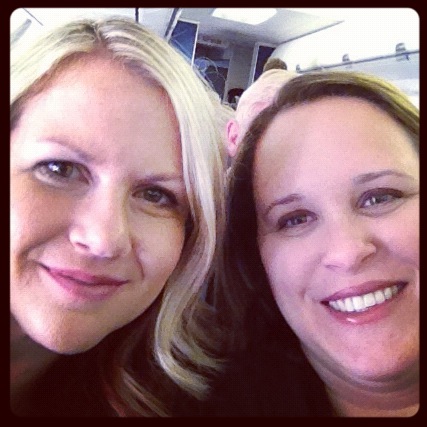 With Shawn from I Wash…You Dry on the plane to LA!
Did you know that Fresh & Easy gets up to 70% of their produce that they sell and use in their products from California.  And that when you buy something from their store it is replaced on the shelf within 2 days.  Things are really made fresh….they don't have a factory, but 3 large kitchens where everything is prepared and packaged.  I'm a huge F&E fan, so getting a chance to learn more about their company was interesting.  In fact, they strive to only have ingredients in their food that you can find in your kitchen….not a long "chemistry list" of ingredients.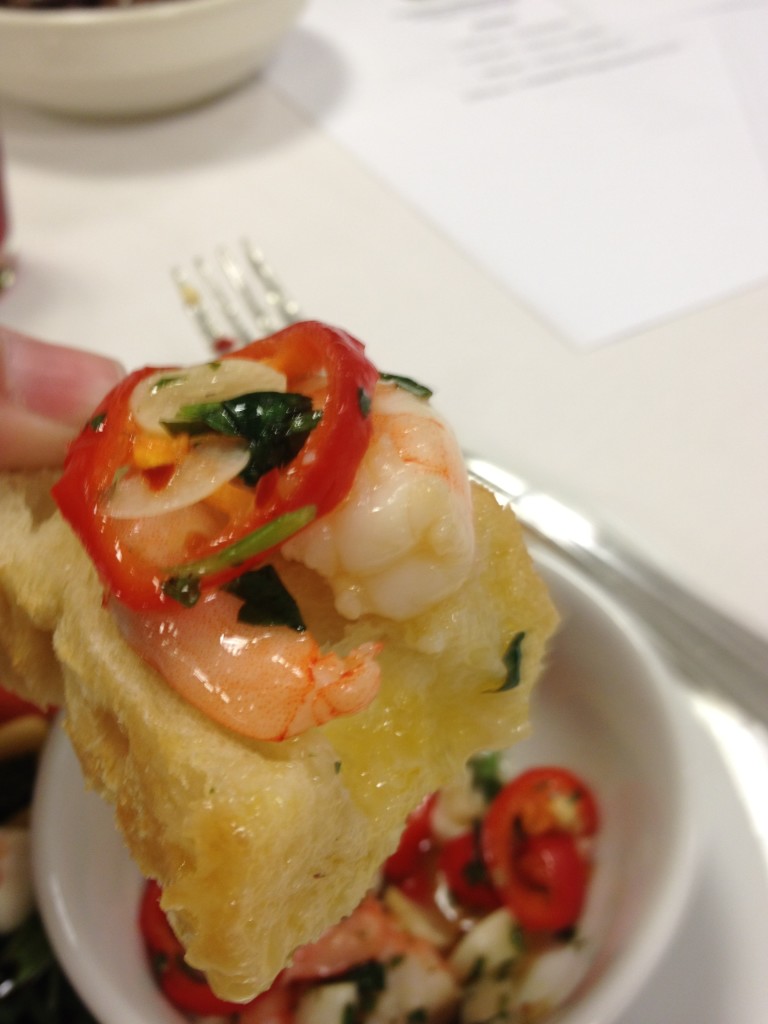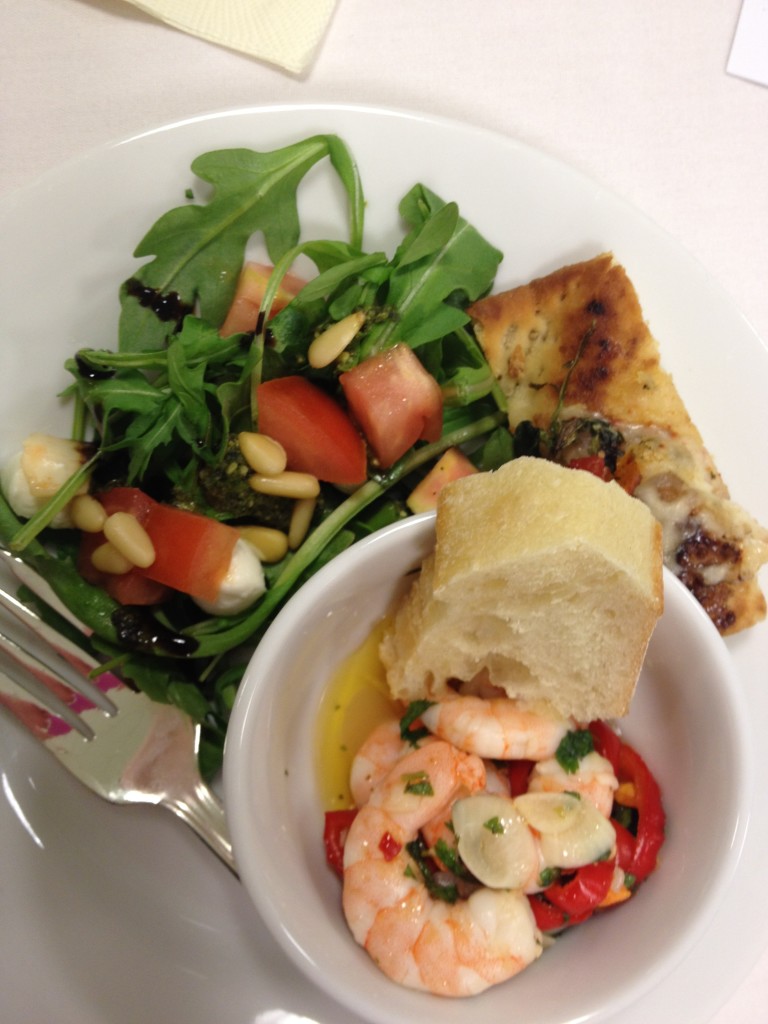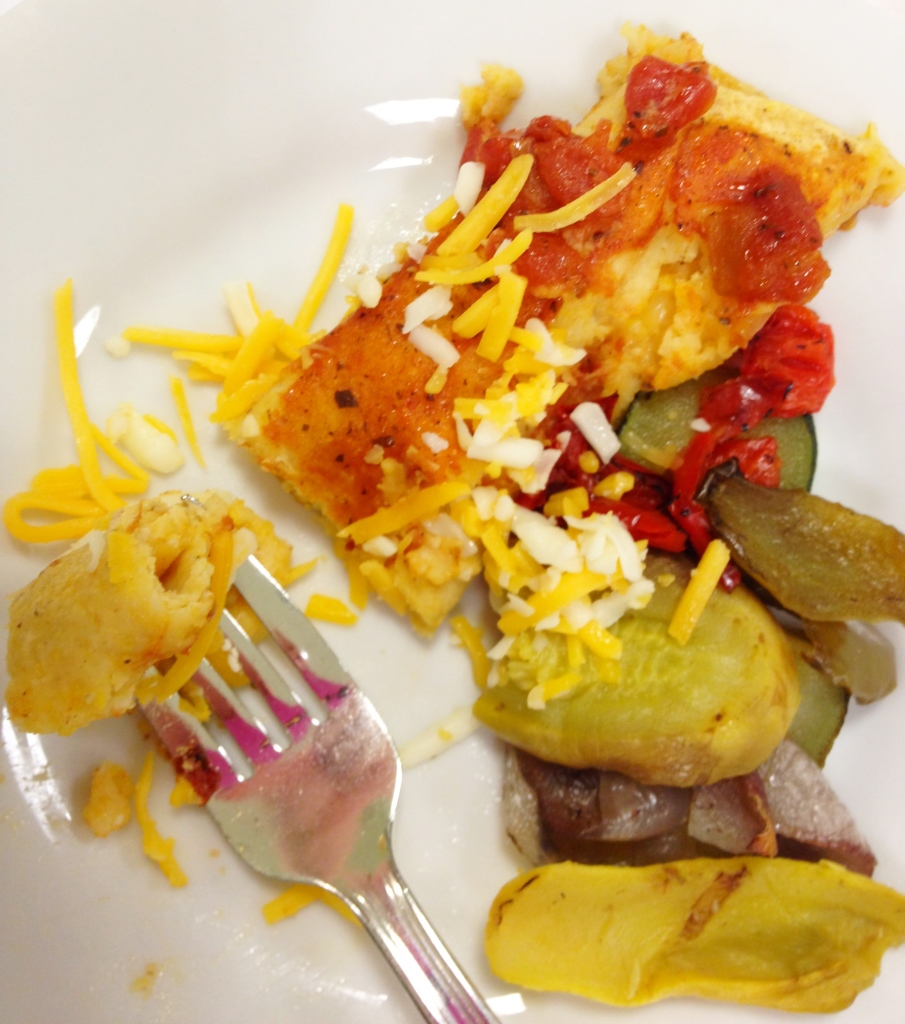 Eating at home has been a growing trend during the recession – with some figures showing that Americans are eating 73% of meals at home, up from 52% in 2003. But other data also show that nearly 4 in 10 Americans claim to have few to no kitchen skills. And even more people confess to not having the time to cook.
Fresh & Easy wants to help fill that gap. They want to make preparing a healthy, wholesome meal at home as simple as possible – because dining at home doesn't have to mean eating take-out, fast food dinners or eating the same meals over and over.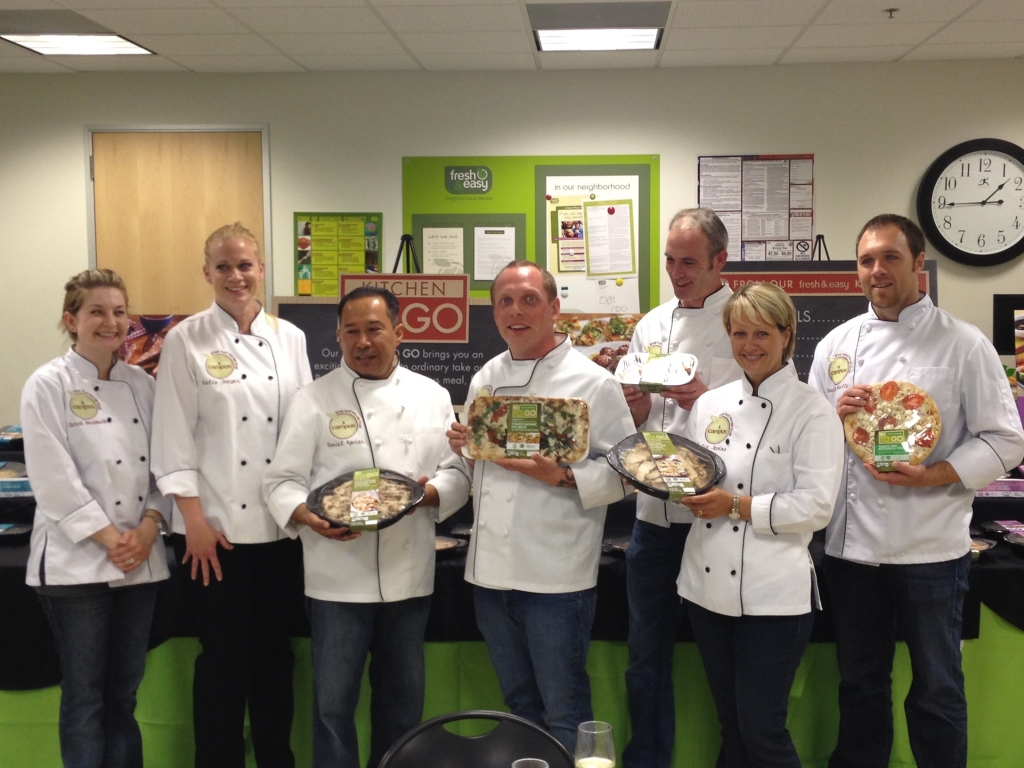 The Chefs showing off their creations!
You might already be familiar with Fresh & Easy prepared meals and with their Ready to Cook items, but it gets even better this month. Their chefs have had free rein on the development of more than 150 new products that make up their new Kitchen to Go line – featuring items like Texas-Style Blueberry Pork Butt and Turkey with Mashed Potatoes and Bacon Jam.
I know I'm a little delayed in telling you that the new line launched last week, but it's still worth mentioning!!!!  We even had some of their new products for supper tonight (yes, I bought them myself).  My whole family loved it!!!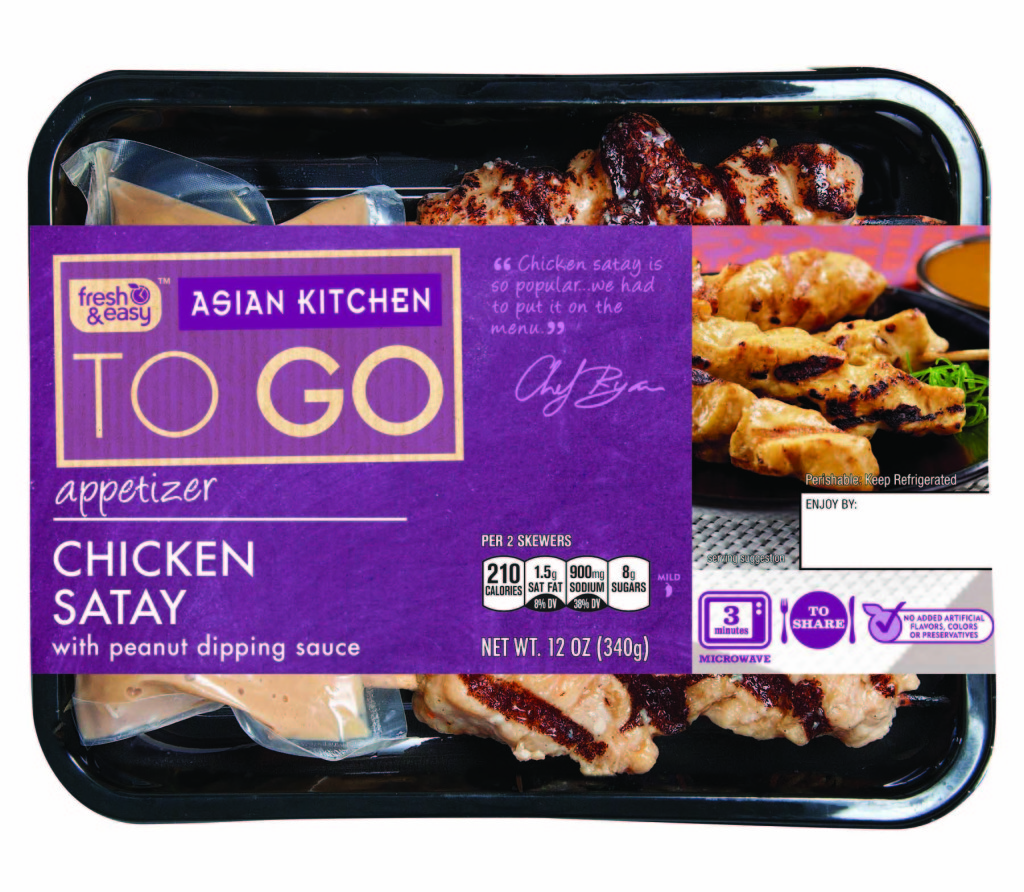 Fresh & Easy is launching a giveaway starting tomorrow, June 20th and running through June 27th.  During this time, respond to one of their Twitter prompts or tweet or Instagram a picture of your Kitchen to Go meal and you can be entered to win a daily drawing for a Fresh & Easy gift card. Just be sure to tag your Twitter or Instagram pic with #kitchentogo and @freshandeasy. It's that easy! They'll be having random drawings daily so enter as often as you'd like.