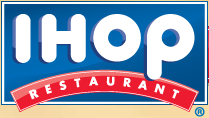 Have you been to IHOP recently?
IHOP is known for their classic buttermilk pancakes, but they are on a mission to continually reinvent the American breakfast experience and has come up with three signature pancake creations.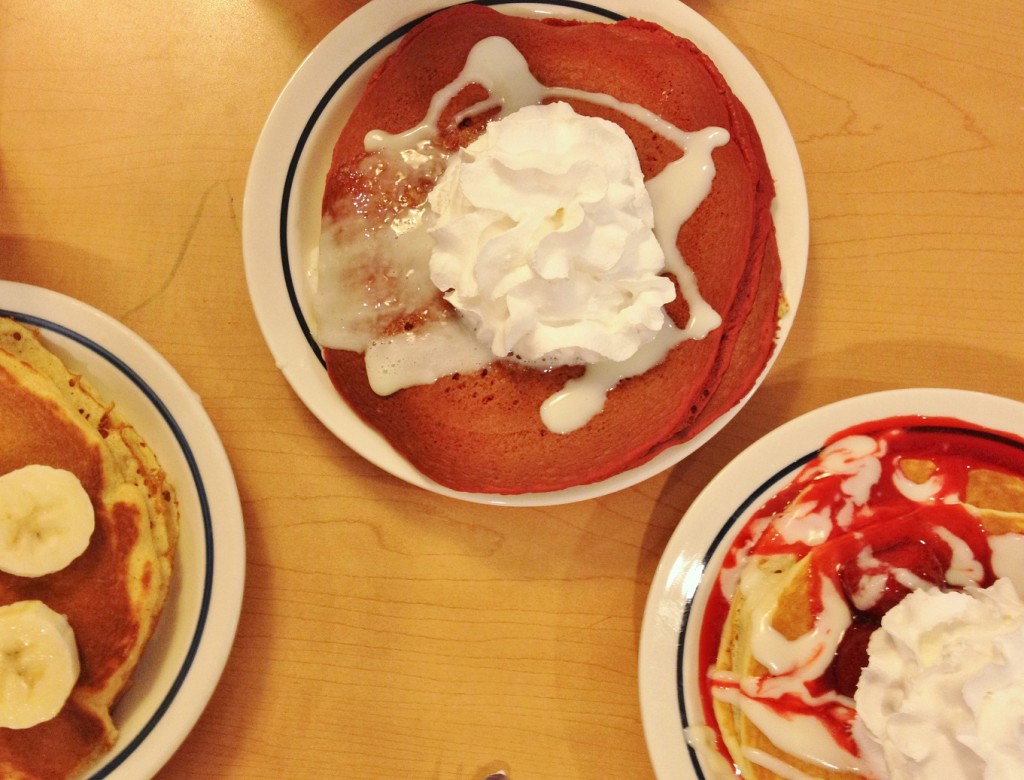 Whole Wheat Pancakes with Banana: Wholesome and lightly sweet, fluffy whole wheat pancakes topped with fresh sliced bananas. (These are part of the SIMPLE & FIT under 600 calorie menu.)
Red Velvet Pancakes: Rich chocolaty red velvet pancakes, drizzled with cream cheese icing, a dusting of powdered sugar and crowned with whipped topping.
Sweet Strawberry Pancakes: Our fluffy famous buttermilk pancakes crowned with cool strawberries in a glaze, drizzled with cream cheese icing and crowned with whipped topping.
My family agreed that even though we LOVED the Sweet Strawberry Pancakes…they were too sweet for breakfast.  I think secretly, they were everyone's favorite.  However, everyone devoured the whole wheat pancakes with the banana slices.  There were fights at the table over who got the banana.  We should have asked for more.
I was actually surprised with a price starting at $4.99 that the pancakes also came with your choice of eggs and meat.  I don't think any of the combinations were more than $6.  The breakfast was, of course, very filling and easy on our budget.  It was nice to see IHOP coming up with some new ideas and breaking out of the routine!
Want to try some?  Better hurry….IHOP's signature summer pancakes are available now through September 2 at participating IHOP locations. For more information or to find an IHOP restaurant near you, please visit
www.ihop.com
.  Follow IHOP on Facebook at
www.facebook.com/ihop
.
Photos: Taken with my iPhone while we were actually at breakfast.

Disclaimer: IHOP provided my family a chance to try the new signature pancakes.  I was not compensated for this post.  All opinions are my own.