Follow Me on Pinterest
When I think of summer fruit, one of the first fruits that I think of is the peach. Crisp, juicy, and delicious peaches just yell summer time! Years ago, we had a peach tree on our property.  Each summer, I looked forward to a small crop of fresh peaches.  As much as I enjoyed eating those peaches fresh from the tree, I also enjoyed baking and canning the peaches so I could enjoy them throughout the year.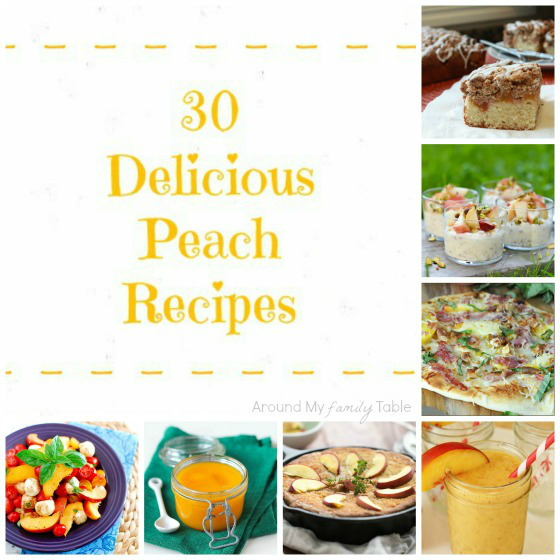 Cultivated peaches are divided into "freestone" and "clingstone" varieties depending on whether the flesh sticks to the stone or not.  August is National Peach month each year, so I thought it would be fun to share some delicious peach recipes with you.  Did you know that China is the largest producer of peaches in the world? The peach has been cultivated since at least 1000 BC and there are 175 different varieties of peaches.  In the United States, California is the largest producer of peaches. They produce more than 50% of the peaches grown in the United States.
30 Delicious Peach Recipes