Follow Me on Pinterest
As much as I love menu planning and making supper for my family, I have times when life is crazy or I get stuck in a rut.  But when I was asked to review the Cozi Dinner Decider, I couldn't believe how easy it was to get wonderful homemade meals on my table. If you have an iPhone then you've probably heard of Cozi…millions of families use the app to help manage their family in one easy place. Well, this is their new app to help you figure out what's for supper.  Whether you are working mom, single dad, stay at home mom with a busy afternoon carting kids around, or even if you just hate menu planning then you have to give this app a try!
We are so busy in the AMFT family…we have soccer two times a week, Girl Scouts, church, piano, and good ol' family time.  I remember a time when we were always at home and had a simple life.  Now that the kids are older, our life is crazy and hectic.  I love that I can grab my phone, run to the store, and not even need to think.  There is always an awesome meal at my finger tips that I don't have to convert or change to fit my family's preferences.  Then I can quickly make supper.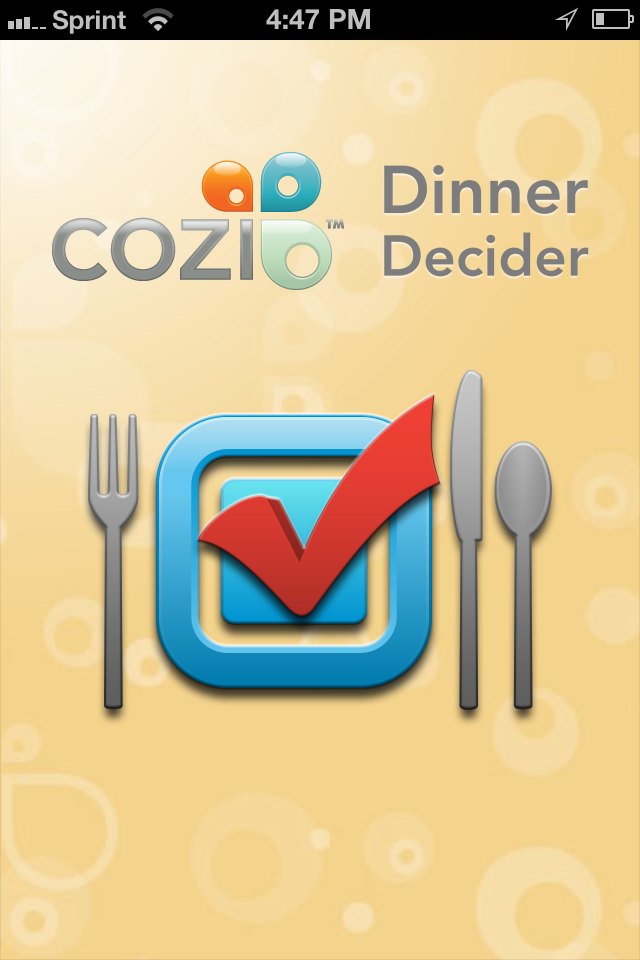 When you join, you answer a few simple questions about foods you like and allergies you have.  Then you are provided with 5 personalized meals (plus 2 alternatives) for the week.  You can rate them, save them as keepers, see a photo, and more.  I was able to add in all three of my allergies and the meals I'm provided with are simply amazing.  Here is my allergy setting:
One of my favorite recipes from my time using Dinner Decider has to be the Rosemary Shrimp Scampi.  I love that I didn't have the think about allergies, food preferences or anything!  Another bonus is that since I always have my phone, I can always use menu plan for my grocery list at the store.
Once you start cooking you can turn on the "Cooking Mode."  It keeps your screen on and lit up so you don't have to keep messing with your phone while you cook.  Besides the recipes…I think this is one of my favorite features!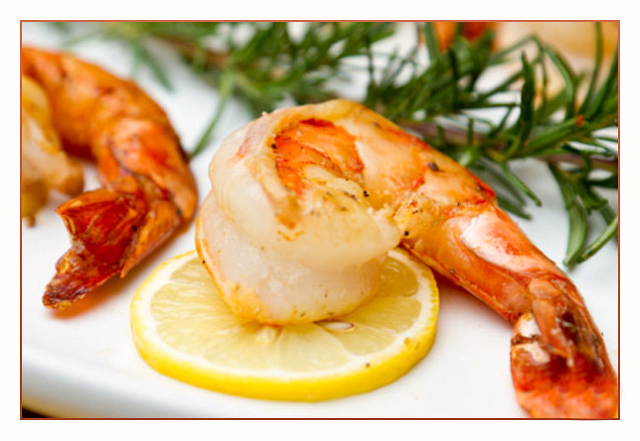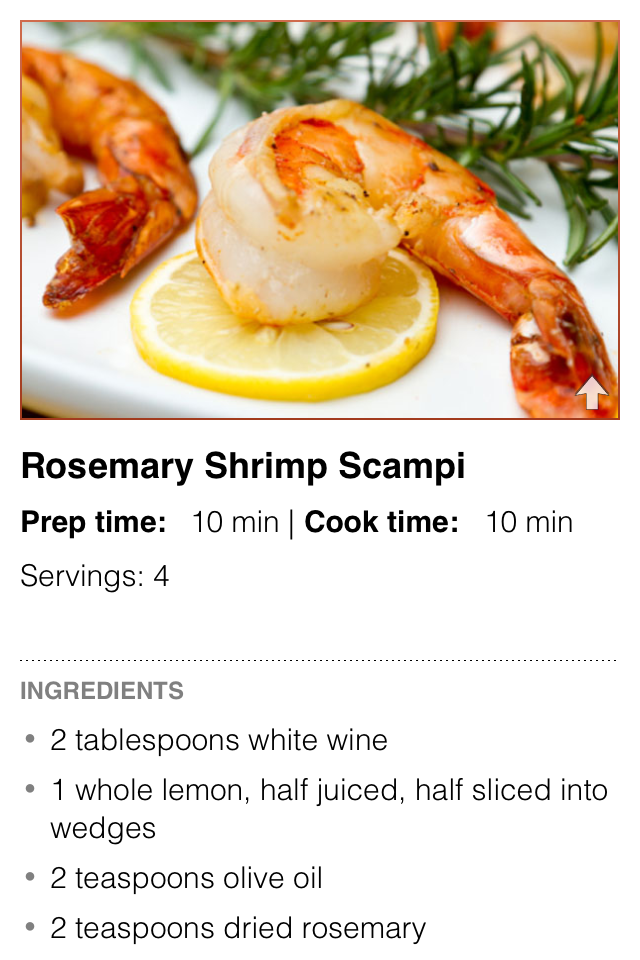 2 tbls white wine
1 whole lemon, half juiced, half sliced into wedges
2 tsps olive oil
2 tsps dried rosemary
2 tsps garlic, minced
1 1/4 lbs large (peeled and deveined) shrimp
coarse sea salt and freshly ground pepper, to taste
In a medium bowl, combine the wine, lemon juice, olive oil, rosemary, garlic, and a dash of salt and pepper. Add the shrimp and mix. Marinate in the refrigerator for 30 minutes.
Heat a grill pan or skillet over medium-high heat and spray with pan with cooking spray. Add the shrimp (discard the marinade) to the pan and sute for 2 minutes on each side or until the shirmp are pink and opaque. Work in batches, if necessary, so as to not crowd the shrimp.
Slice remaining lemon half(ves) into wedges and serve with the shrimp.
http://www.aroundmyfamilytable.com/2013/08/rosemary-shrimp-scampi/
Copyright AroundMyFamilyTable.com
Recipe courtesy of Dinner Decider.  Follow their Pinterest board for awesome inspiration!
Disclaimer: I was provided a subsciption and compensation for sharing my thoughts on this app.  All opinions are my own.