Follow Me on Pinterest
I've been busy….but I have a Twitter party invite for you!  Plus Peppermint Cake Pops and a delicious Leftover Turkey Sandwich!   I hope you'll join the party and check out the two great recipes!
I've teamed up with my former Rice Krispies team and the other teams from last year's competitions for a mini-reunion.
Remember our fabulous recipes?  Swirly Peppermint Rice Krispies Roll-Ups, Chewy Gooey Rice Krispies Chicks, Stuffed Peanut Butter Pops, and Rice Krispies Caramel Apple Treats.
When: Wednesday, December 19, 2-3 p.m. ET
Where: Follow the #RiceKrispies hashtag to track the conversation.
Hashtag: #RiceKrispies
Prizes: Rice Krispies will give away five total prizes, each consisting of a Rice Krispies Treat making kit with all the ingredients you will need to create yummy Rice Krispies Tree Trimmer Treats at home with your little helpers, plus additional holiday-themed goodies. Winners will be chosen randomly from among participants who respond correctly to trivia questions.
Hosts: @theMotherhood, @CooperMunroe, @EmilyMcKhann
Other info: Rice Krispies' Facebook page: https://www.facebook.com/ricekrispies
Rice Krispies Tree Trimmer Treats recipe: http://bit.ly/RZSOQI
Official Twitter party rules: http://bit.ly/SOe77w
These fun babies were featured over at Zak Designs last week!  Use up all those leftover peppermint cake balls from the Peppermint Cake….that's what I did.  Bake once and get two holiday treats!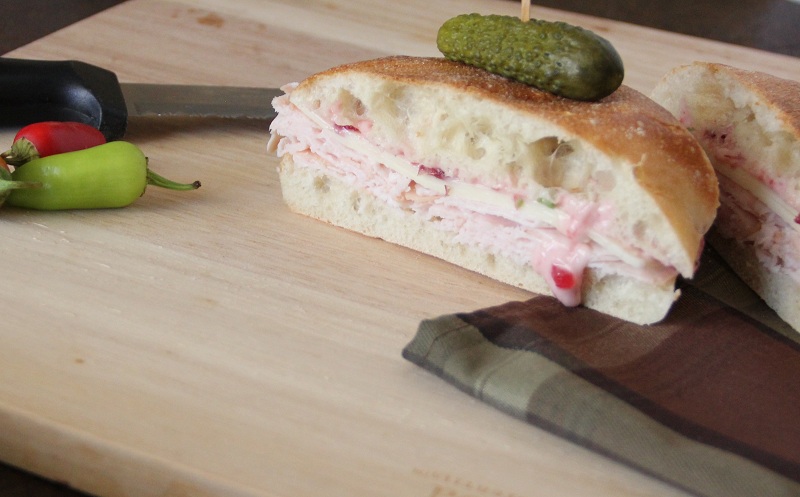 If you need a great sammie for after Christmas then this is one that you MUST try.  Check out my recipe featured over at Zak Designs last month.  It's a turkey sandwich on a hearty bread with a spicy cranberry aioli.