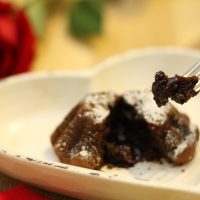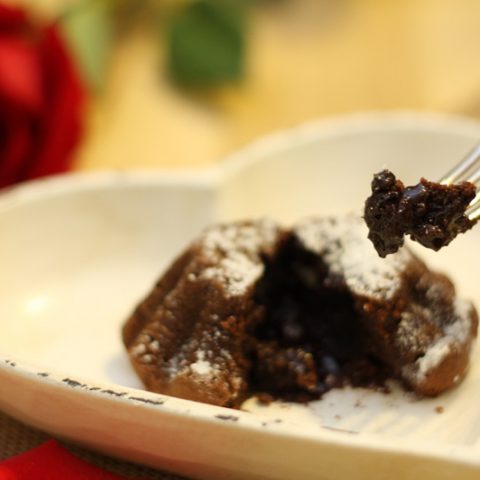 Gluten-Free Dairy-Free Chocolate Lava Cake
Yield: 4

Prep Time: 10 minutes

Cook Time: 12 minutes

Total Time: 22 minutes

This gluten-free and dairy free decadent Lava Cake is the perfect Valentine's Day dessert.
Ingredients
4 oz. dairy free dark chocolate
2 tbsp. honey
1/2 tsp organic vanilla extract
2 eggs
1 tbsp. almond flour
3 tbsp. coconut oil
1 tbsp. sugar-free cocoa powder
dash of sea salt
Instructions
Preheat oven to 375 degrees. Lightly grease four small ramekins with dairy-free butter or coconut oil spray and give a light dusting with cocoa powder. Melt dairy-free chocolate with coconut oil in a small sauce pan and set aside.
In a medium sized bowl mix eggs, honey, vanilla and sea salt. Add almond flour and cocoa powder and fold ingredients together until smooth. Divide the batter among the ramekins and place on a baking sheet. Bake for 10-12 minutes and serve warm.

Join the Club!
Get delicious recipes delivered straight to your inbox each week! Plus learn how to take back suppertime in your home.

And get started with my NEW Take Back Suppertime 5-Day Jump Start Guide.