This post may contain affiliate links. Please read my disclosure.
I was recently contacted about trying out Dream Dinners and the service they provide. If you've never heard of Dream Dinners, you are missing out! Dream Dinners was started by a working mom in 2002 who had been making freezer meals at home for her family for years. It is basically a large-scale meal assembly program helping to bring moms out of the kitchen and families to the table.
Basically, you preorder your meals online and schedule your session before you plan to attend. When you show up, each recipe has it's own station with all the ingredients already prepped for you. All you do is follow the step-by-step instructions for the meals that you picked. There is staff waiting to help if you get stuck on a step, clean up, and answer any questions you might have.
What I Liked:
I loved that everything was ready and waiting for me. I didn't have to cut up anything, worry about how to package the food, or clean up. They even had prepackaged, frozen side dishes available to purchase. Everyone was so friendly and helpful! I only made 3 meals, but a typical session is 36 portions (12 meals) and takes under hours to prepare. That is awesome. The meals come with heating instructions and side dish recommendations.
What I Would Change:
I really love the concept of this and plan to go back. However, if I had my way I would make the meals for families of 4 instead of for 3 or 6. Possibly even have more options like 2, 4, or 6 servings. The price point is a little high for what I would spend for a homemade meal, but way cheaper than dining out (even fast food for my family). With that said, I didn't have any prep work, which was awesome!
Dream Dinners is currently running a promotion and everyone that "Likes" their Facebook page is automatically entered into a weekly drawing to win a $50 gift card.
I have to give a shout out to the wonderful ladies at my local store in Ahwatukee, AZ. They were so nice and helpful! I had a great time and can't wait to get back over there for my next session.
Disclaimer: Dream Dinners provided me with a small sessions at a local store for my honest review. Thanks Dream Dinners!
Never worry about dinner again....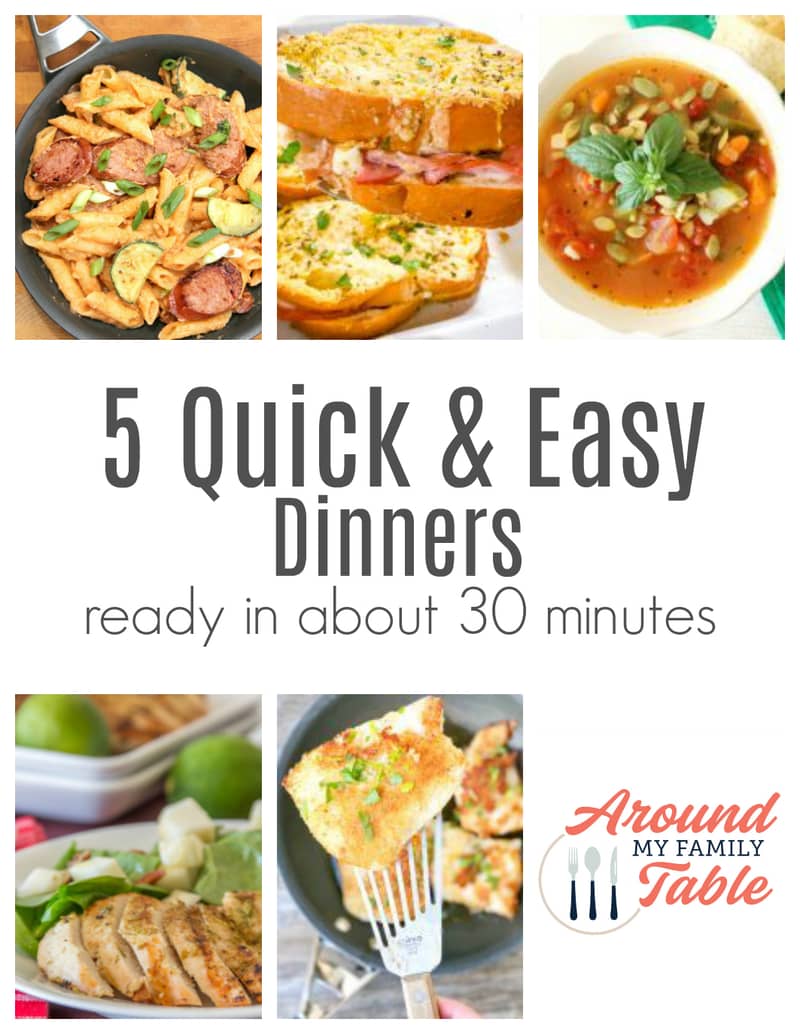 Subscribe to get my 5 favorite Quick & Easy dinner recipes and FREE weekly meal plans