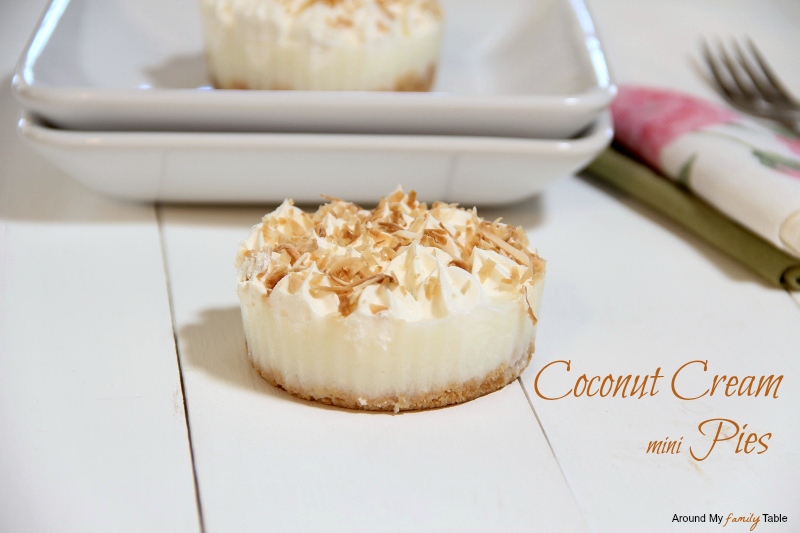 It's time to celebrate! Today is National Pie Day and I have some easy Coconut Cream Mini Pies ready for the party tonight!
Okay, okay…I'm totally cheating! I picked up some Marie Callendar's Coconut Cream Mini Pies at the store to surprise my family tonight after supper. I hosted three parties in three days last week and I'm still trying to recover, so I took this wonderful short cut so that I could relax with my family.  I just love Marie Callendar's pies so I wanted to share this great find with you.  I tried the Peppermint Pie and the Lattice Apple Pie last year.  YUM!
I will take any excuse to celebrate, even if it is something like National Pie Day. My kids get so excited when there is dessert or something out of the ordinary happening.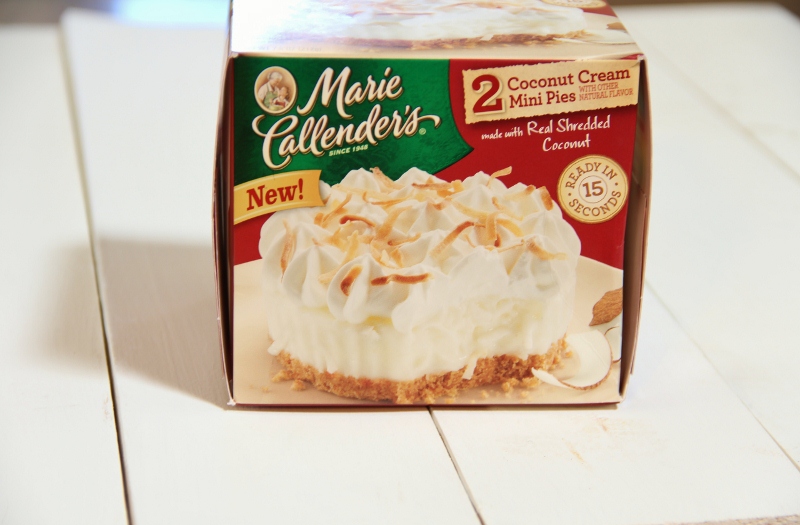 I love these Coconut Cream Mini Pies. They are the perfect size for a quick dessert.  Perfect individual size and they are ready instantly!  No need to let them defrost for an hour in the fridge.   Tons of coconut flavor in a creamy filing with a graham cracker crumb crust.  There is even a whipped cream and toasted coconut topping these beautiful individual pies!  The best part…if you do eat the whole pie, it's only 310 calories.
My family tried Coconut Cream Mini Pies … Have you had them? You can leave a review and rating at MarieCallendersMeals.com for this or any other Marie Callender's products you've tried. And when you head over there, visit their blog to share which pie you are celebrating with today.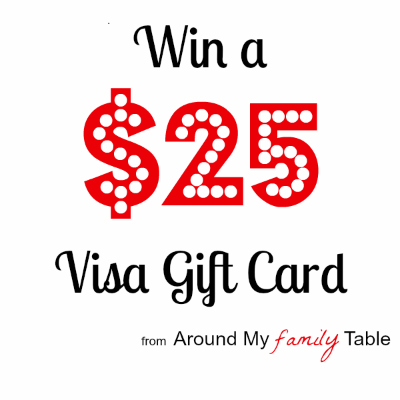 But before you head over there, leave me a comment telling me what you think of Marie Callendar's pies and you will be entered into a giveaway for a $25 Visa gift card so that you can stock up on your favorites! (If you decide to follow AMFT on social media facebook, twitter, pinterest, or instagram, leave one other comment telling me all the ways you follow so that you can have extra entries for each.)
Disclaimer: This post is part of my partnership with The Motherhood and Marie Callendar's.  I am being compensated for my honest review and participation.
Join the newsletter
Get Delicious & Seasonal Recipes in your INBOX every week.