I love sloppy joes!  I make them all sorts of ways and using all sorts of meats.  Honestly, it's my go-to leftover dish idea!  Throw BBQ sauce on some meat and put it on a bun!  DEE-LISH!  I'm not a fan of the sloppy joe packets or cans of sauce.  Earlier this week, I was craving some BBQ after all that turkey, but we didn't have any BBQ sauce.  Luckily, I sort of new what flavors are in the sauce I like so I set out to create my own easy sloppy joes….from scratch!
It's so much easier than you might think.  And about 1000 times tastier.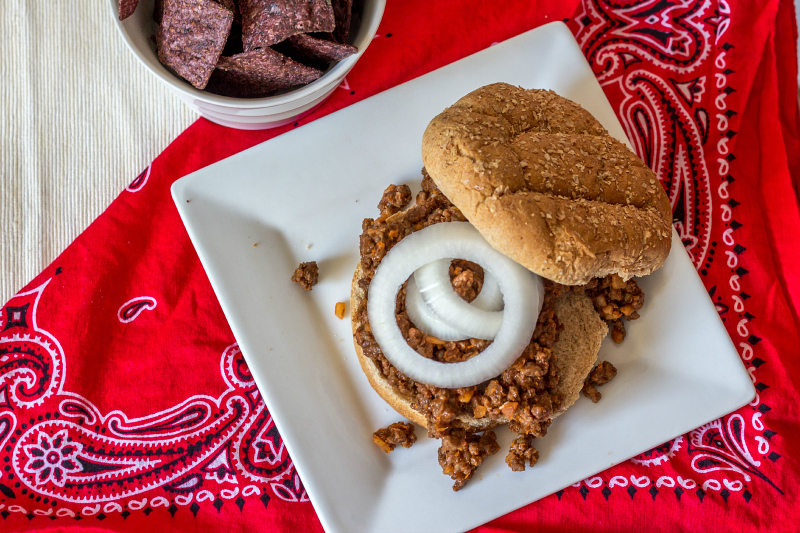 This recipe uses pretty standard ingredients that you should have on hand in your pantry at all times.  Seriously…a well stocked pantry is a home cook's best friend.  Having basic ingredients around at all times keeps us from ordering take out or constantly running to grocery store.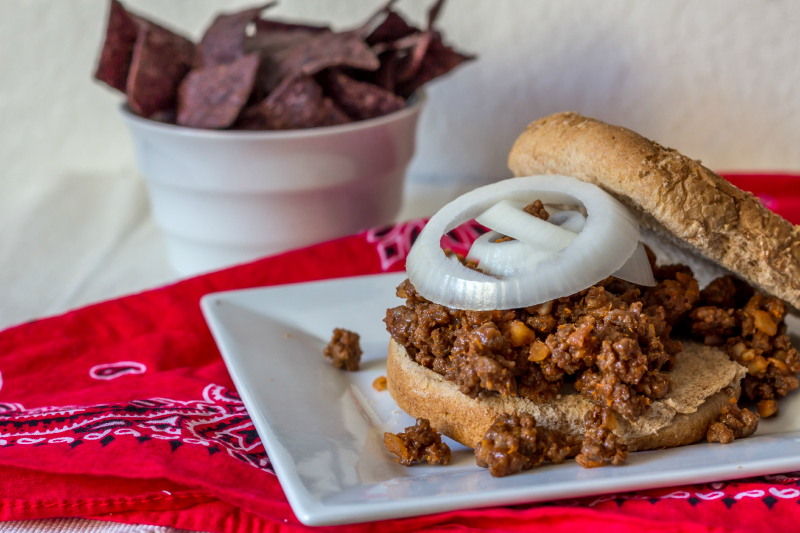 The other awesome thing about is this recipe is that you can make it in under 15 minutes…no joke!  Keep reading after the recipe for more great #15MinuteSuppers!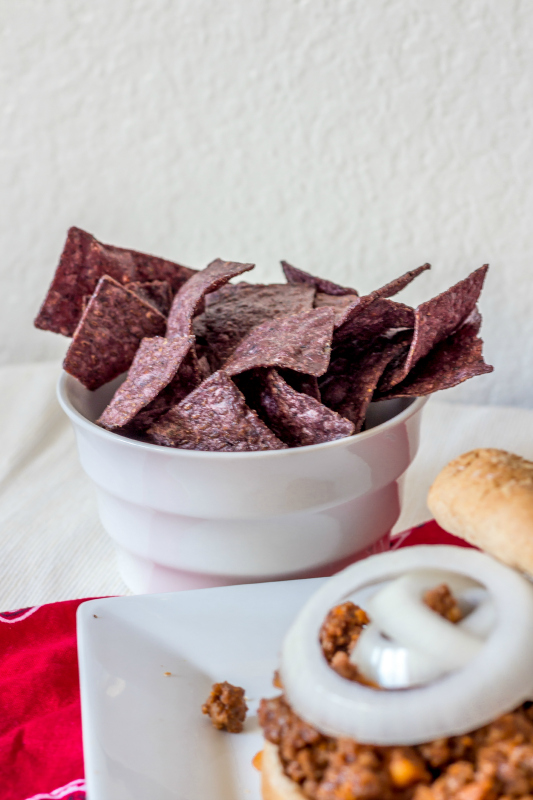 Easy Sloppy Joes #15MinuteSuppers
1 lb ground beef
3/4 cup ketchup
1/4 cup dried onion flakes
2 tbls apple cider vinegar
1 tbl brown sugar
1 tbl worcestershire sauce
1 tsp minced garlic (~ 2 cloves)
1/4 tsp chili powder
4 buns
4 slices of red onion, opt
In a large skillet, cook ground beef over medium high heat until meat is no longer pink. Drain any grease. Add remaining ingredients to pan, stir, and simmer for 4-5 minutes.
Serve on whole wheat buns with a slice of red onion.
© Around My Family Table
7.6.2
185
https://www.aroundmyfamilytable.com/easy-sloppy-joes/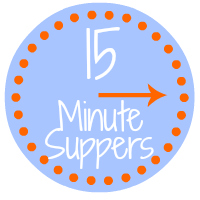 We have another wonderful week of #15MinuteSuppers for you…hope you enjoying them as much as we are.  Get your family to the table fast without a lot of fuss with these fabulous ideas!
Follow 15 Minute Suppers on Facebook | Twitter | Instagram | Pinterest
and look for the #15MinuteSuppers hashtag too!
Spicy Sausage and Tots from Monzanita's
Easy Sloppy Joes from Around My Family Table
15 Minute Minestrone Soup from Better in Bulk
Julia's Grilled Chicken Salad from Songs Kate Sang
Creamy Bacon Cheeseburger Mac  from How To This And That
Cheese Steak Salad from Just 2 Sisters
If you are a blogger and you'd like more info, please check out the 15 Minute Suppers website or ask to join the Facebook group to participate on Fridays…we'd love to have you join us.
Join the newsletter
Get Delicious & Seasonal Recipes in your INBOX every week.