This post may contain affiliate links. Please read my disclosure.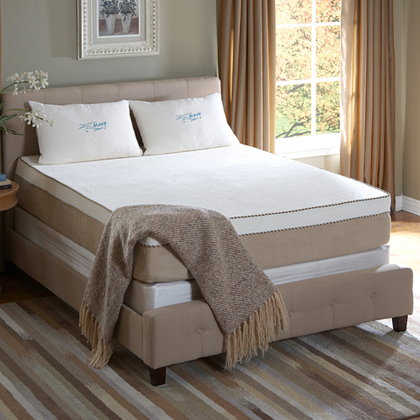 I'm sure you are wondering why is a mostly food blogger is reviewing a mattress. Well, let me tell you that not only am I reviewing a mattress I'm an ambassador for Nature's Sleep for the rest of the year and I can't be more excited. You know I only share things that I truly love with you and I've been dying to share this with y'all! I am totally in love with Nature's Sleep St. Lucia Mattress! Plus, I have a wonderful opportunity for you…YES, YOU…so keep reading to learn how to win a King 8″ profile memory foam mattress.
I've suffered from some pretty extreme back pain for most of my adult life from an accident in high school. I've tried pain meds, chiropractic care, massages, and several different types of mattress, toppers, pillows etc, but nothing really helped completely. Sure they all eased my pain a little, but nothing fully helped. I've mentioned before that every year, my family takes a trip up to my husband's uncle's cabin and last time we were there he had new memory foam mattresses on the beds. I have no idea what brand they were, but I feel in love and my back felt great for the 4 days we were there. So, when the opportunity presented itself to try a Nature's Sleep Memory Foam Mattress, I was so excited.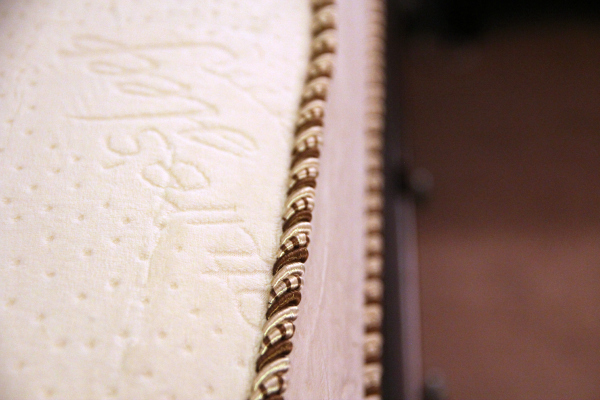 The mattress was shipped to my house in a box smaller than a refrigerator box. I was shocked at how it arrived, but it was so neat to watch it inflate when I opened the package that I recorded it to share with y'all in a couple months. My youngest had the pleasure of the first one on the new bed.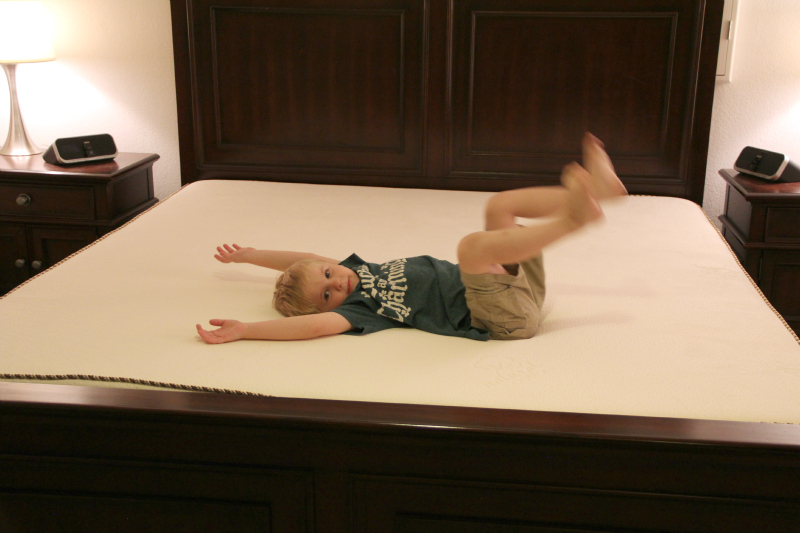 Let's get back to how the bed….when I first sit or lay on the bed it feels hard, but then the magic happens. The foam starts to soften and form around my body. It gives the right support, just where it is needed. After the first night, I woke up with zero back pain. It wasn't tight, sore, or in pain at all. And then a week later I went on vacation for about a week and a half and missed my bed. I woke up with pain and soreness all over, boy did I miss my new mattress. I've had the mattress for a couple months now and don't think I will be able to live without it.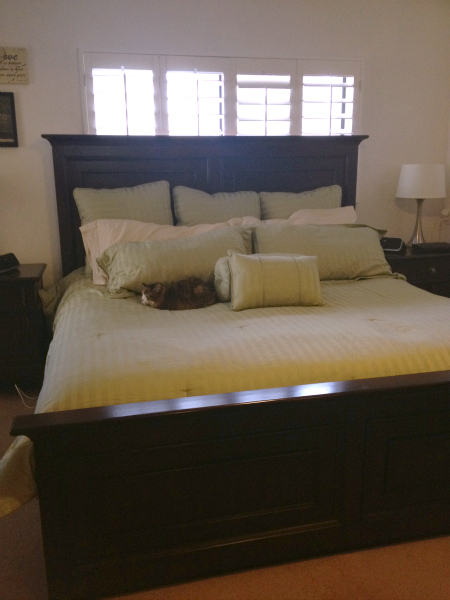 Here's a little glimpse into my bedroom with my new mattress. Say hi to Kokomo too…she loves the new mattress as well! Over the next few months, I will be sharing some great Nature's Sleep deals, giveaways, and awesome breakfast in bed recipes!
Some of the features & benefits listed on the website:
Rated Comfort: Medium-Plush
Proprietary combination of Nature's Sleep Next Generation AVT Visco Memory Foam
Pressure relieving comfort from edge to edge for optimal support
Naturally conforms to your body weight and temperature
Evenly distributes weight to relieve pressure points and reduce pain for a better nights sleep
Ideal mattress for those that suffer from illnesses that cause sleeplessness
Embossed, allergen-resistant removable and washable cover with non-skid bottom
Provides a luxurious Plush and supportive feel
Designed in the USA, Made in China
This Memory Foam Mattress is Eco-Friendly and CertiPUR-US® approved
Nature's Sleep has the memory foam product for you. Based in Florida, and created by a man who has plenty of experience with back pain, the Nature's Sleep memory foam mattress can help you get a cool, pain-free night's sleep. There are several memory foam mattress product lines to fit your every need and budget. From the top-of-line Gel memory foam mattress to the economical memory foam toppers, each product is made with the highest concerns for health, well-being, hygiene and lifestyle. The majority of Nature's Sleep products are washable, anti-microbal, anti-dust mite, anti-bacterial and allergen resistant and are ideal for those who suffer from allergies.
You can purchase mattresses in all sizes, toppers, adjustable frames, foundations, slippers, pillows, and even dog beds.
Disclaimer: I am a Nature's Sleep Ambassador. I am not compensated for ambassadorship; however, I was provided a mattress for review purposes.
Never worry about dinner again....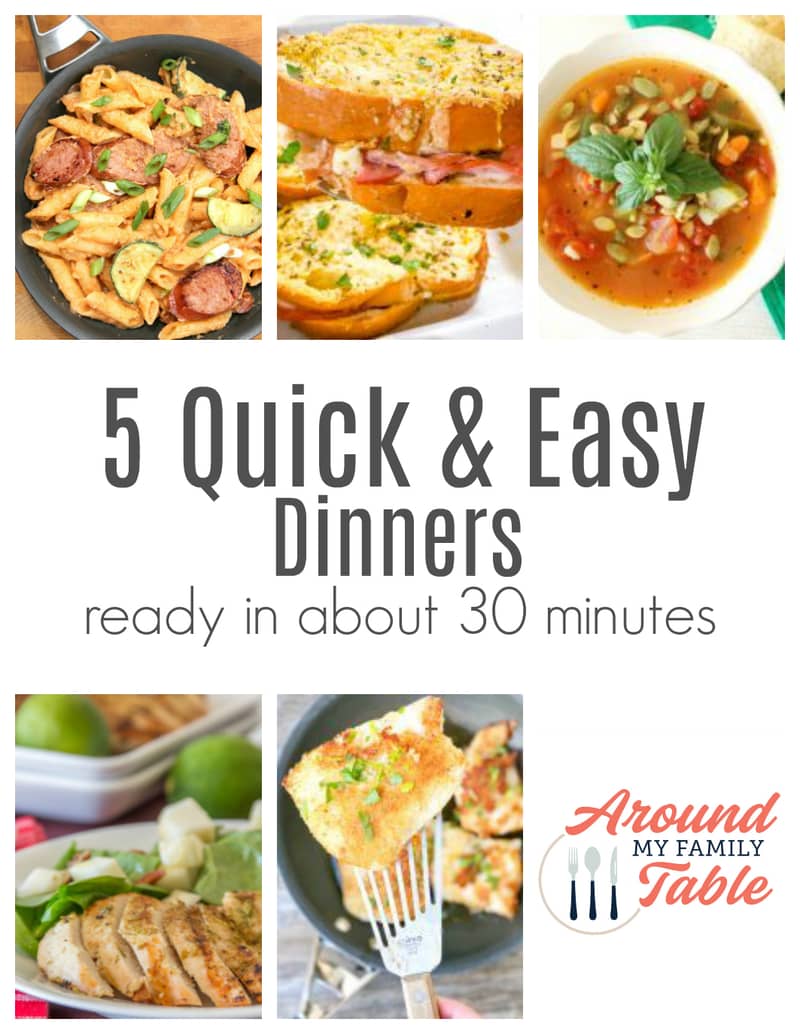 Subscribe to get my 5 favorite Quick & Easy dinner recipes and FREE weekly meal plans