This post may contain affiliate links. Please read my disclosure.
I wanted to do this review along with a wonderful picnic at the park post; however, the weather here has been interesting the last week or so. Lots of rain and really cold for Phoenix in December. So instead of getting out for a full picnic, we just went on a couple walks in between bouts of freezing rain and hail.
I've always love the Radio Flyer brand and I was actually planning on getting Gavin, my 2 yo, some sort of Radio Flyer trike for Christmas so this review came at the perfect time. First, I have to tell you that it is not a trike in our house…it is a motorcycle! And if we call it anything but his motorcycle there is a little fit by a certain 2yo boy.
John put the trike together really quickly. I don't do "put together" things (I can cook, but not assemble things), but John is great at it. He said it was really easy to do, great instructions, and felt like it was constructed well. He had a little helper so it made the job more interesting. Gavin didn't want the push handle installed, but we finally won that battle and he was thankful for them the day we took this baby for a test drive at the zoo.
Seriously, I cannot keep the boy off of this thing. He loves, loves, LOVES it! I really like it too! Gavin is too much of a big boy for a stroller, but still too little to do a ton of walking. The 4-in-1 trike is the perfect compromise! He doesn't realize that it's just another way to push him around and not have to carry him…I am a sneaky mommy and proud of it! It's perfect for kids "from 9 months to 5 years old. [T]his 4-in-1 tricycle converts from a stroller to a steering trike, learning to ride trike and finally a classic trike and will bring years of riding enjoyment to your child."
My only complaint is that it makes a clicking noise when I'm pushing forward and he petals backwards. It's not too bad…just a little annoying. I haven't figured out how to make that stop, but no one else seem bothered by it. Maybe I have super sensitive mommy hearing or something.
Check it out on the Radio Flyer site or Amazon has the great price
on it now….it's come down $10 since I first looked a week ago.
*I was not financially compensated for this post. I received a sample of the product for review purposes. The opinions are completely my own based on my experience.*
Never worry about dinner again....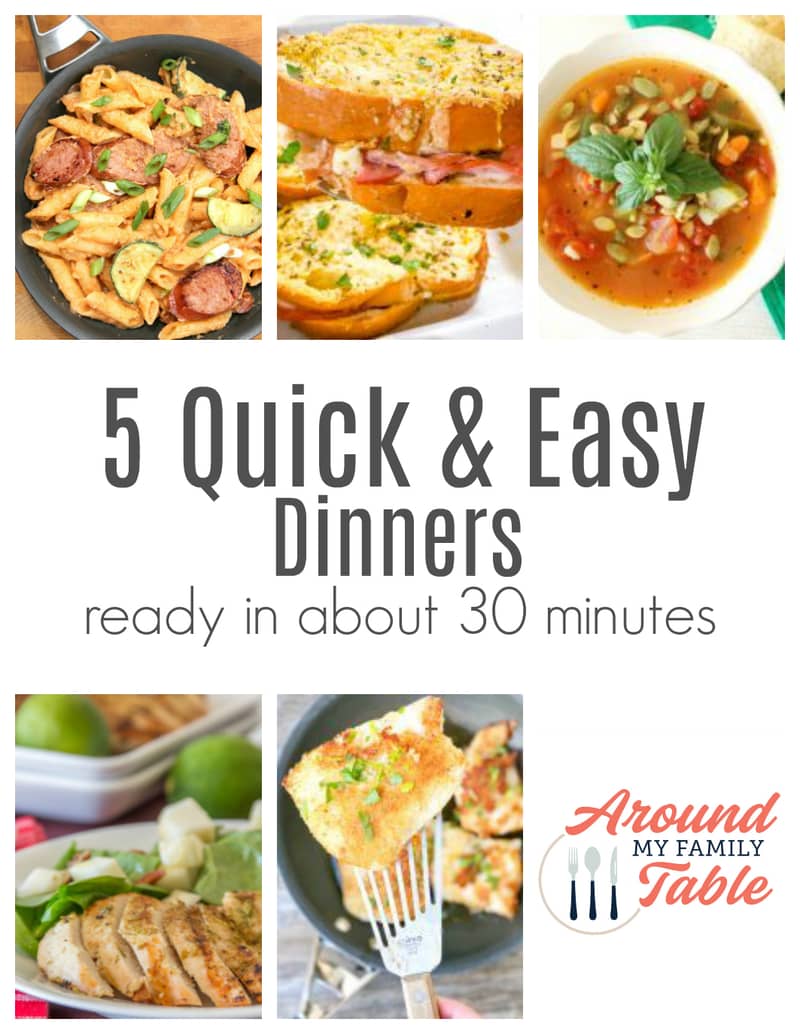 Subscribe to get my 5 favorite Quick & Easy dinner recipes and FREE weekly meal plans