This post may contain affiliate links. Please read my disclosure.
I put Rubbermaid Freshworks™ containers to the test: keeping my produce fresh for 2 weeks. Find out what I learned.
I love buying fresh produce, but whether it's purchased at farmers' markets or local stores, it always seems to be a race to use everything up before it starts going bad. It might surprise you to know that Americans waste 23 billion pounds of fresh produce each year because it spoils before we can eat it. That's 187 pounds per household. That's about $24 billion worth of produce each year (USDA 2014). Crazy, right?
I try to cut down on our waste as much as I can, but it can be difficult to use everything in time. I was recently sent some Rubbermaid® Freshworks™ containers to try out and see how they help keep food fresh compared to traditional packaging. My kids were excited since I explained that it would be a little experiment to see how the produce held up. There is a little tray inside so the produce doesn't sit directly on the bottom and allows for air circulation. This is the Revolutionary FreshVent™ Technology which naturally regulates the flow of O2 and CO2, keeping produce nearly as fresh as the day it was picked.
We first put blueberries up to the test. Berries usually perish pretty quickly if they aren't eaten right away. I find it so frustrating when you find them at a great price and try stocking up to make jam or some fun dessert and then they are all gross and moldy when you go to eat them. Blueberries were on sale this week, so I bought a few pints and placed one in the Freshworks™ containers.
Lettuces are notorious at our house for spoiling quickly. I've tried pretty much every variety and they all seem to get sad and wilted with that green slimy stuff on the bottom of the bag. So it was the next test subject. Could the Freshworks™ produce savers really save my produce (not to mention wallet)?
I followed the instructions not to wash or cut anything, then placed it right into the containers. Blueberries went right in, and I left the other pint in it's packaging right beside it in the fridge. I divided the lettuce mix – half into the container, half in the original bag and placed those together as well. Then we waited.
Seven days later, we peeked. The blueberries in the Freshworks™ containers looked exactly the same. The other pint was okay, but some of them were looking a little shriveled and sad. The lettuce in the Freshworks™ containers was holding up well and hadn't wilted. The bag was looking a little slimy. Normally at this point I would have picked through if I were going to use the produce. But the challenge was still on, so we waited again.
A full 14 days after, these were the contents of the Rubbermaid Freshworks™ containers versus the original packaging. The containers really surprised me- pretty much exactly how they'd been a full two weeks ago. The original packaging told a different story. Mostly moldy berries and sad slimy lettuce mix. I was able to salvage about half of the regular packaging container of blueberries, but had to toss the lettuce. Yuck. I feel bad that it was a waste, but doing this challenge has really shown me that these containers work. I will definitely use these for our produce, especially for those highly perishable items.
I've got a set to give away just in time for the end of the summer berry season.
Disclaimer: I'm sharing #Freshworks in my life as part of a Rubbermaid Freshworks sponsored series for Socialstars™.
Never worry about dinner again....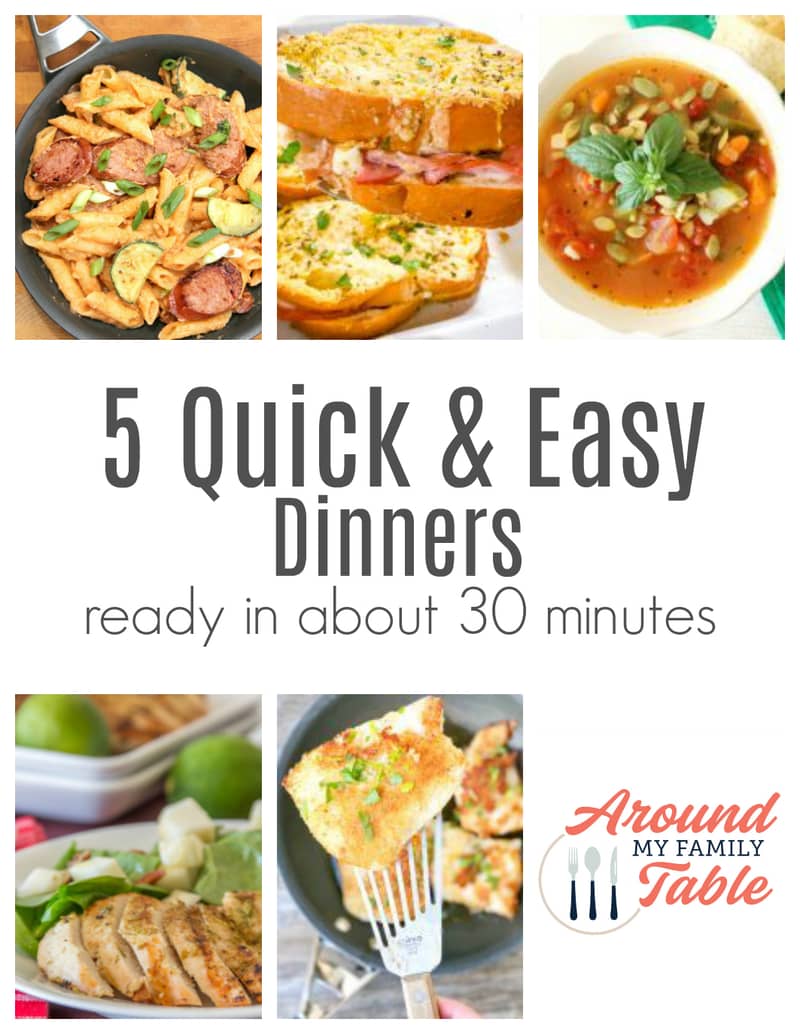 Subscribe to get my 5 favorite Quick & Easy dinner recipes and FREE weekly meal plans