This post may contain affiliate links. Please read my disclosure.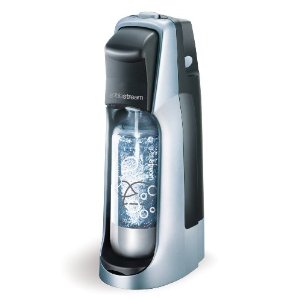 I am officially in love! I LOVE my SodaStream. I know I'm totally addicted to soda, just ask my friends who are constantly trying to get me to give it up. Well, I do limit myself, but there is just something so good about an ice cold Coke.
I don't keep soda in the house really, but I'm so excited that I can now make it myself. My kids and hubbyman are really impressed that I make my own soda now. They get all excited when I make up a bottle to go with supper. Usually we have water and occasionally I'll make a pitcher of tea, so having a soda is an extra special treat at supper.
My SodaStream arrived while we were on vacation (just my luck). My friend who was watching the house tried to hide it from me because she really wanted it…nice try, Tanya! So, the second we walked in from our week long trip, hubbyman asked when I was going to make my first soda. So, while he unloaded the car, I made soda! I just popped the CO2 can in the back, added some cold water to the 1liter bottle, and pushed a button until we heard three loud buzzes (the kids giggled cuz it sounds like it is tooting). Then I added a capful of root beer syrup, gently shook the bottle, and poured over ice. In less than 5 minutes from walking in the door, we were all sipping on an ice cold root beer.
This was so easy! And they have a ton of flavors. There is Coke, Root Beer, Dr Pepper, Sprite, Ginger Ale, Green Tea, Red Bull versions (though they have slightly different names). There are Sparkling Naturals varieties that have no artificial ingredients (perfect for my daughter). You can even make sparkling water and there are some non-soda flavors like Cranberry-Raspberry or Orange Mango. There are so many options that I can't possibly name them all.
Our favorite, so far, is the Root Beer. Unfortunately, I'm not a fan of the sparkling waters, but I don't normally drink them anyway. Although, I've served the sparkling water to several friends and they really enjoyed it. I can't wait to try the teas and I think hubbyman wants to try the energy drink (aka Red Bull) version. The price isn't bad, especially with the rising soda prices. I would guess that it's a little cheaper in the long run to use the SodaStream. It costs roughly $.25/12oz cup of soda with the machine…I know a can of soda runs more than that!
You can find SodaStream on their site, Amazon
, and in local stores. Check them out on Facebook and Twitter too!
Disclaimer: SodaStream provided me with a Soda Maker to try in exchange for my honest review.
Never worry about dinner again....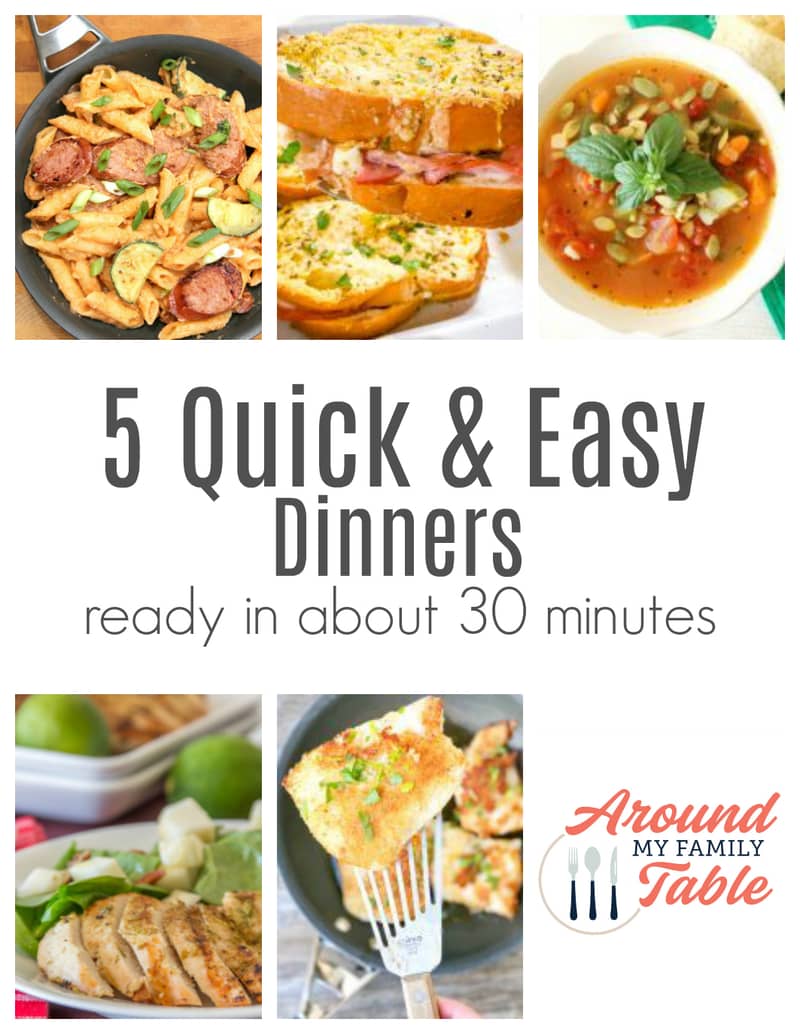 Subscribe to get my 5 favorite Quick & Easy dinner recipes and FREE weekly meal plans