This post may contain affiliate links. Please read my disclosure.
I was contacted recently to try Sun Basket, an online mail order dinner service. Honestly, at first I was a skeptical that receiving a box of food in the mail that I still had to prepare wasn't going to be all that it's made out to be. Would the recipes be good, would the food be good quality, and is it really worth the money?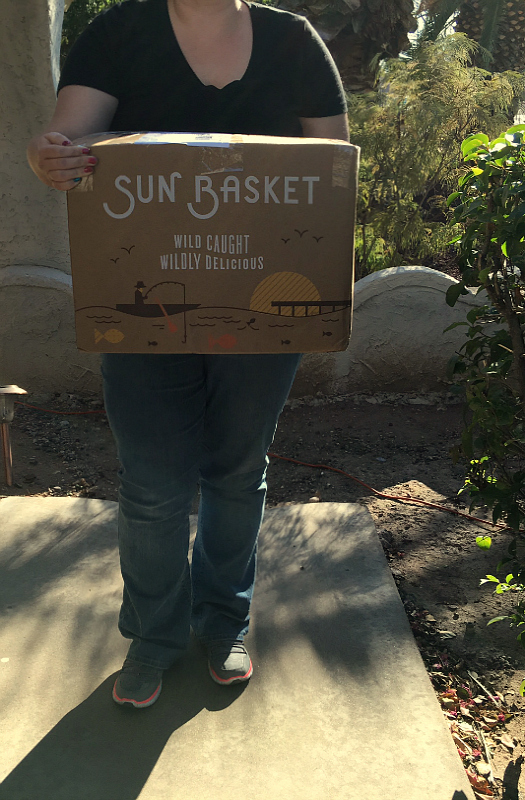 After preparing and eating my week's worth of meals, I would say YES YES YES. Sun Basket is totally worth it! Sun Basket uses fresh seasonal ingredients to create delicious recipes that are delivered weekly. There are gluten-free, paleo, & vegetarian options each week so there is something for everyone. If I can find meals that are both gluten and dairy free, then there is definitely something on the menu that you'll love too.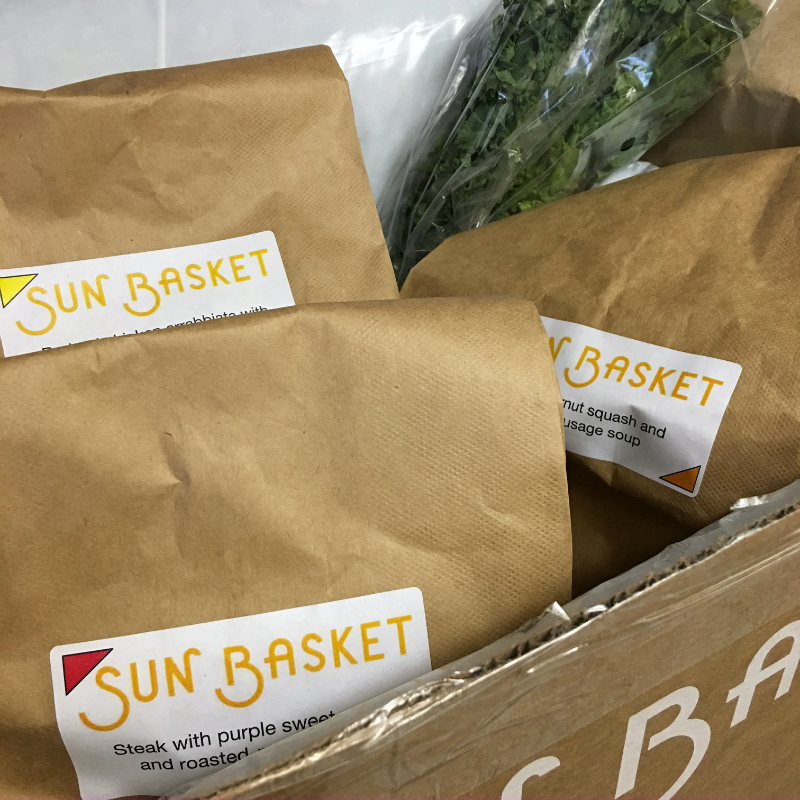 The shipment showed up right on time and I immediately unpacked it and put everything away. Sun Basket asks that you send back the packaging (they even include a return label) so that it can be reused instead of just thrown out. Everything arrived in perfect condition and was clearly labeled.

Even though, I'm the blogger and cook in the house I decided to let Hubbyman try to cook the first meal. He's good in the kitchen, but I'm better (lol) so I knew if he could make the recipes then they are easy enough for a home cook. And he rocked it. It was beautiful, delicious, and he said the recipes were straight forward. Having everything perfectly labeled and separated made putting the meal together a breeze.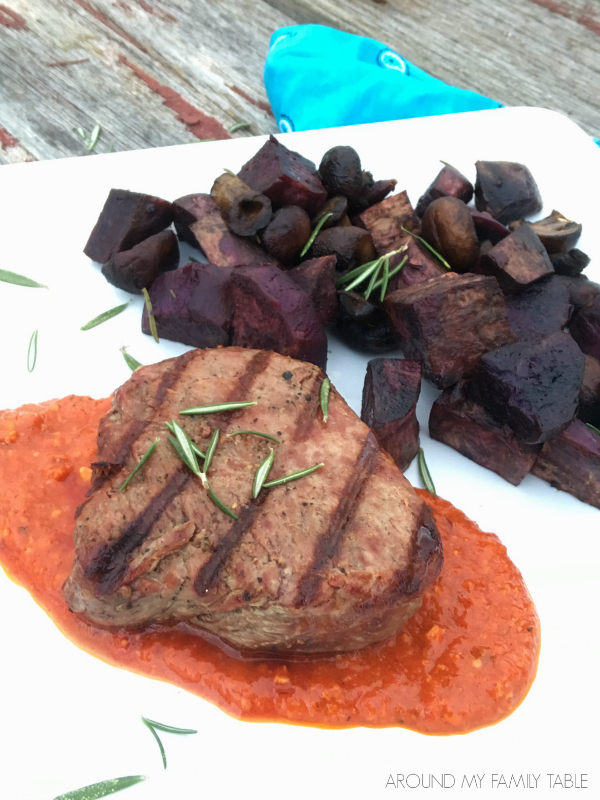 Sun Basket meals are:
delicious
easy to make
farm fresh
non-GMO
delivered straight to your home
have gluten free, paleo, and vegetarian options
reasonably priced
and did I mention delicious
Disclaimer: I was provided a week of organic, farm fresh meals for my review.
Never worry about dinner again....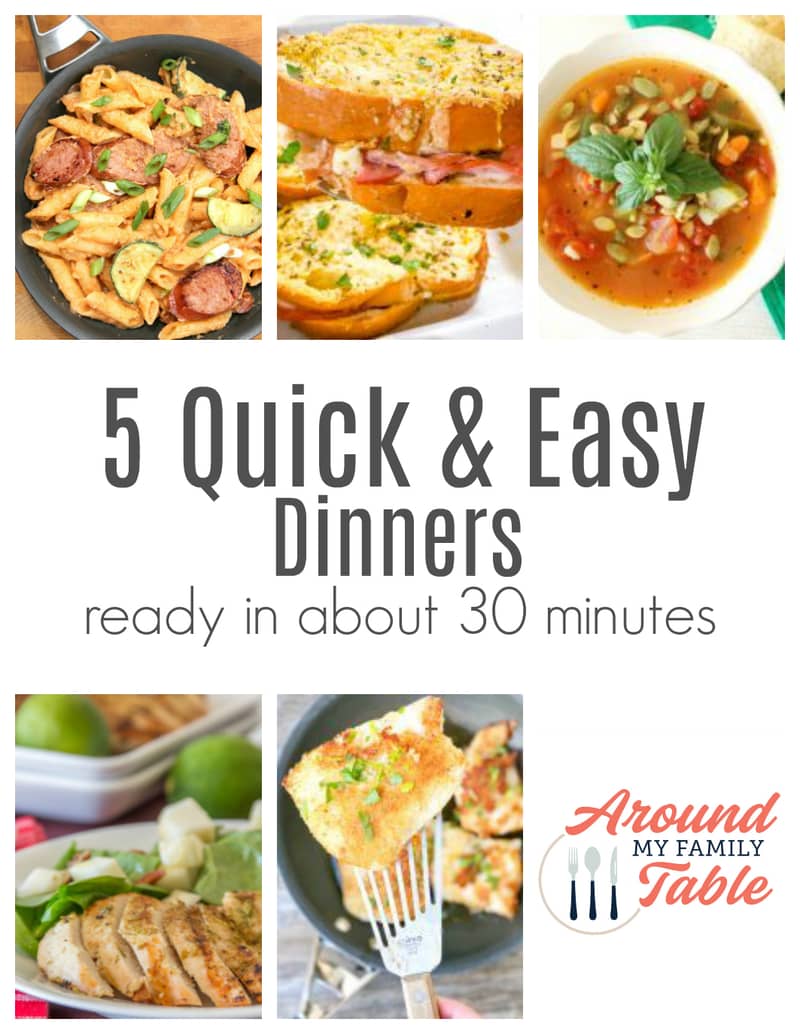 Subscribe to get my 5 favorite Quick & Easy dinner recipes and FREE weekly meal plans