This post may contain affiliate links. Please read my disclosure.
I recently had the opportunity to try Tea Forte's Skin Smart tea set. First, I have to say that it is a beautiful package and would make a wonderful gift. I think my mother-in-law would absolutely love it…she is a huge tea drinker!
Here is a little bit about each of the tea's included in this gift pack:
cucumber mint: with green tea for youth recovery
Special reserve green tea with invigorating cool notes of
cucumber fruit, fresh mint and the taste of sweet, succulent
blueberries.
cherry marzipan: with green tea for corrective repair
Special reserve green tea with the tart-sweet lushness of
acerola cherries and the depth of nutty toasted almond.
honey yuzu: with green tea for natural renewal
Special reserve green tea with the bright, exotic citron
flavor of yuzu sweetened with full blossom bee pollen.
lychee coconut: with white tea for radiant skin
Rare white tea with the exotic tropical notes of sweet
lychee and the intoxicating fragrance of fresh cut
coconut.
The teas in this pack are blended to work with the body's own chemistry to help protect and take care of the skin. They are intended to promote and preserve a more luminous appearance helping to keep you looking and feeling beautiful. And they are perfect to enjoy all day long.
My favorite was the Cherry Marzipan…even Dr. Oz loved this one and called it "dessert in a mug." It really is great! I have been extremely impressed with the quality of tea from Tea Forte…check out my review of the iced tea maker last month.
I know everyone is wondering how my skin is doing….I don't know yet. I've only had one of each of the teas, but I have high hopes that I will see some improvement. I drink my tea during some much needed alone time to recharge my mommy batteries. So I am definitely more relaxed.
Check out the Tea Forte Facebook page, especially on Tuesday's when they have a giveaway for fans!
Disclaimer: I received a sample for review; however, all opinions are my own.
Never worry about dinner again....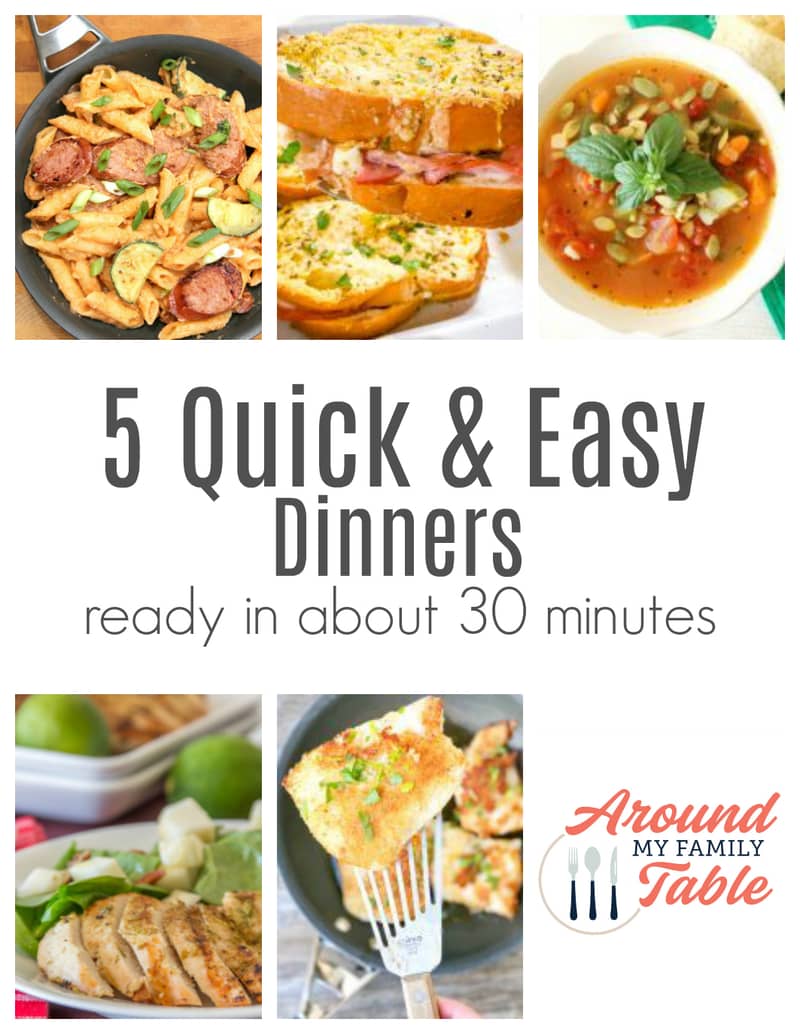 Subscribe to get my 5 favorite Quick & Easy dinner recipes and FREE weekly meal plans