This post may contain affiliate links. Please read my disclosure.
The end of of the year is always a great time to do some self reflection. I also do some blog reflection and see what's worked, what hasn't, what should change, and what should stay the same. As part of that, I always look back at what my top 10 recipes were for the year, so I bring you the Top 10 Recipes of 2012 . I find it fascinating to see what y'all like, don't like, etc.
While I'm always striving to do better, I try not to get caught up on the day to day numbers that a lot of bloggers do. I usually check things out at the end of the month…make sure things are still in order and move on. Later this week, I have some HUGE news for y'all, but for now…enjoy the top 10 view recipes of AMFT in 2012 (compare to the top 10 from 2011). Happy New Year!!!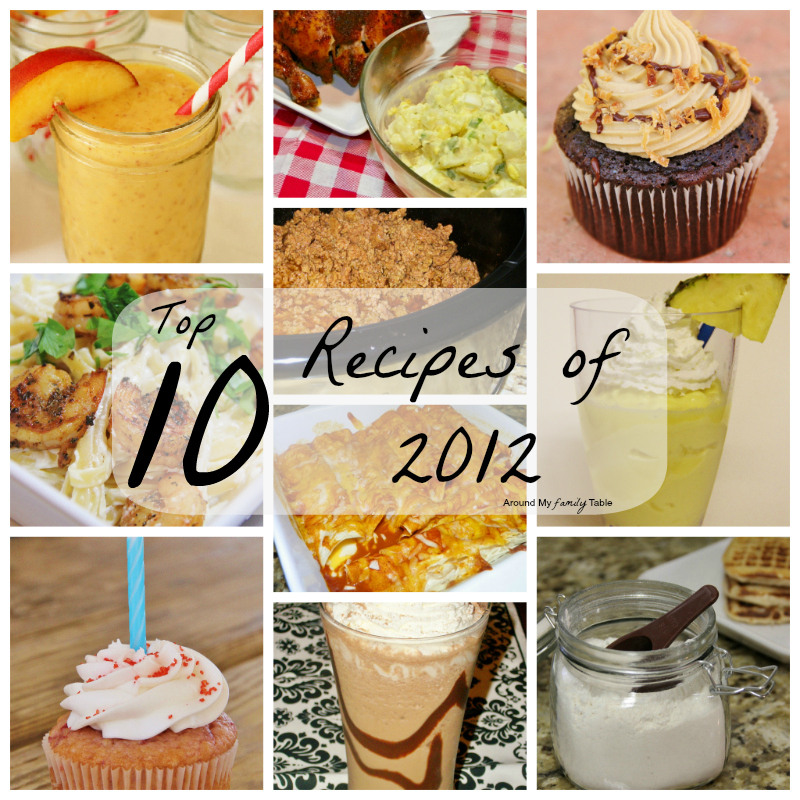 Did your favorites make the list?
9. Peach Julius
7. Red Enchilada Sauce from Scratch
4. Classic Mustard Potato Salad
1. Nutella Blended Coffee Drink
Join the Club!
Get delicious recipes delivered straight to your inbox each week! Plus learn how to take back suppertime in your home.

And get started with my NEW Take Back Suppertime 5-Day Jump Start Guide.