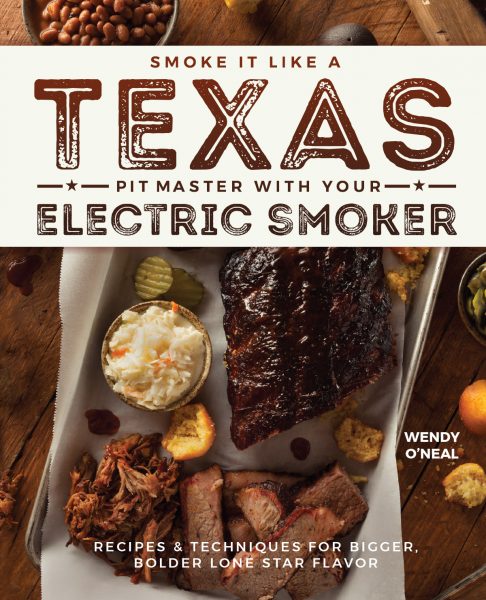 Smoke It Like a Texas Pit Master is now available In Stores & Online!
Click one of the retailers below to order your copy today : )
ORDER ONLINE — > Amazon & Barnes & Noble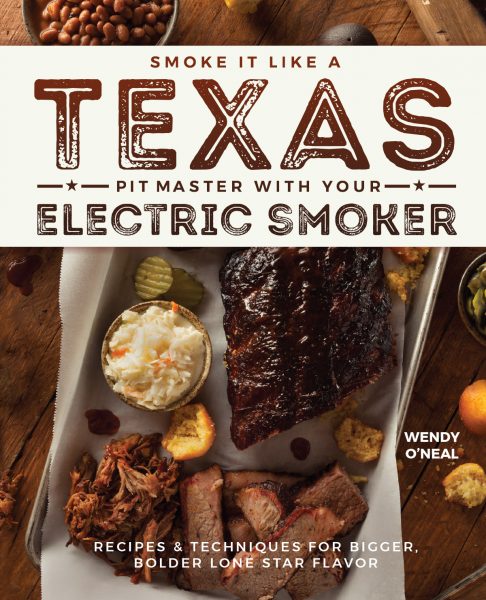 Make BBQ as Bold as Texas
Create authentic Lone Star smokehouse flavors in your own electric smoker with the mouthwatering recipes in this step-by-step primer. Follow the pro tips, tricks and secrets to take your barbecue to the next level. Packed with 70 inspiring color photos, this flavor-filled cookbook provides everything you need to make all four regional variations of Texas barbecue, including:
East Texas: sweet, tomato-based sauce with hickory
• Saucy Chopped Brisket
• Sticky BBQ Molasses Chicken
Central Texas: spice-rubbed and pecan or oak smoke
• Lemon Garlic Pork Tenderloin
• Peppered Turkey Breast
West Texas: distinct mesquite flavor
• Mesquite Smoked Half-Chickens
• Sweet and Tangy Pork Shoulder
South Texas: Mexican-inspired thick and spicy sauce
• Tex-Mex Baby Back Ribs
• Carne Asada
___________________________________
WHAT EVERYONE'S SAYING:
I absolutely LOVE Wendy's first cookbook. I was so excited to get the second book, and quite honestly I didn't think it would measure up to the first one. Boy was I wrong! She has created another book of recipes that appeal to myself, as well as my clients that are walking out with copies of BOTH of her books. K. Walker — Amazon purchase review
This book was a marriage saver!! My husband felt offended that I would constantly say something was wrong with his smoked bbq. As a native Texan, I know good bbq and something always seemed "off". I bought him this book in hopes that it would help and it made all the difference in the world!!! Turns out it was the kind of wood he was using (plus a few special tips the author shares). This weekend he finally made the best BBQ ever! If you want to smoke bbq like a Texan, this book is a MUST-have… Erica Vest — Amazon purchase review
I have both your electric smoker books and enjoy your suggestions for using my smoker.
Thank you. PattiAnn — AMFT fan
This cookbook has big, gorgeous photographs and well written directions. When I got this book, I had never used an electric smoker before, so Wendy's smoking tips at the beginning of the book were a huge help. I've always considered myself a fan of barbecue from restaurants, but after making the smoked pork shoulder, I've decided that NOTHING compares to good, homemade smoked pork.
Becca — It's Yummi
ORDER ONLINE — > Amazon & Barnes & Noble
Wendy O'Neal's Cookbooks