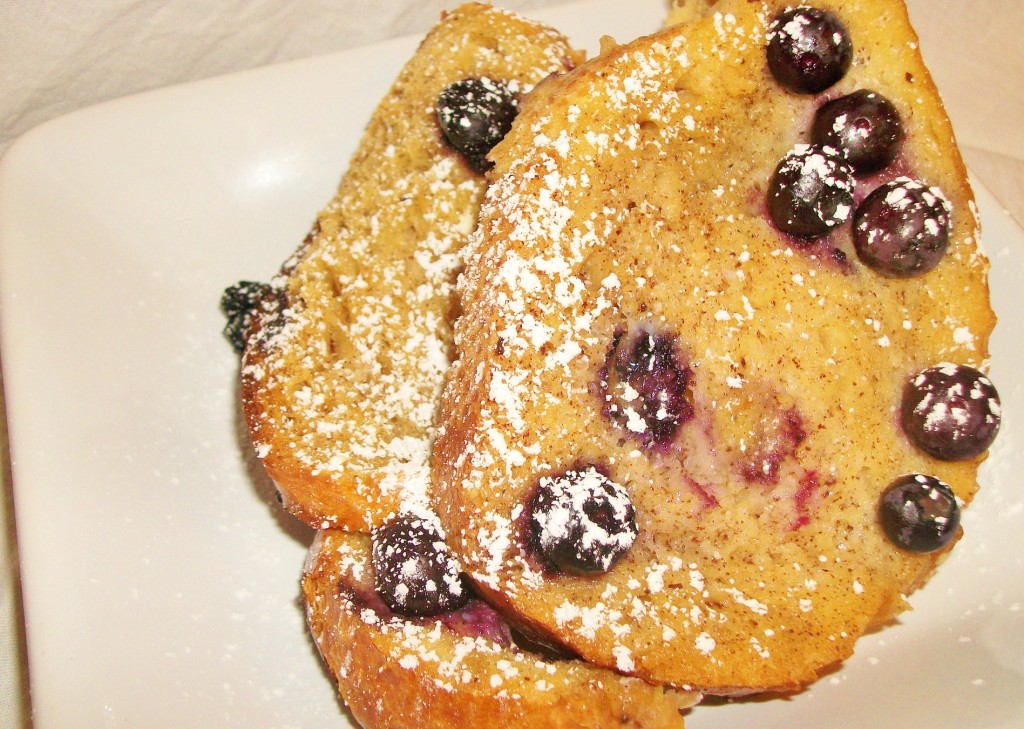 Welcome to breakfast week!  All week long I'm going to share some wonderful breakfast dishes.  To get things started, I'm sharing the newest recipe to find a permanent home in my recipe collection.  I found the original recipe over at CrockPot Recipe Exchange.  I didn't get the same results as she did, but it is tasty none-the-less.  I will say this, while it is really good and perfect for breakfast…it only needs about 3-4 hours to cook, so unless you like getting up at 4AM to start breakfast then I would say this is perfect for brunch.
A few other yummy breakfast ideas from my previous posts or search "breakfast" in my tags:
Slow Cooker Blueberry French Toast
1 cup softened cream cheese
1 loaf of french bread, sliced into 1 inch thick pieces
1 1/2 cup fresh or frozen blueberries
8 eggs, beaten
2 – 5 ounce cans of evaporated milk
2/3 cup of heavy cream
1 cup sugar
pinch salt
2 t vanilla
3/4 tcinnamon
Slice bread into 1-inch thick slices.  After slicing bread let it sit out for 6-8 hours to dry out. (Do not skip this step, it is very important in having a non-soggy final dish).
Spray a 5 – 6 quart slow cooker with nonstick cooking spray.  Spread cream cheese on one side of each slice of bread. Place the bread, cream cheese side down, into the crock. (Stand them up and lean them against each other and allow them to overlap a little)   Sprinkle the blueberries evenly over the bread, allowing some to fall between the slices.
Combine the remaining ingredients in a medium mixing bowl. Pour mixture over the bread and berries in the slow cooker.  Gently press the bread down into the egg mixture. Let the mixture sit for 10 minutes and then press the bread down again. Repeat until the liquid is mostly absorbed, about 30 minutes.
Cook on low for 3 – 4 hours. The casserole will be slightly browned on the edges when done. If there appears to be any excess liquid, remove the lid and cook for an additional 30-60 minutes.   Serve with powdered sugar or maple syrup.
Note: Don't skimp on the evaporated milk and heavy cream.  If you sub regular milk, there is a chance that it could curdle or clump during cooking.