This post may contain affiliate links. Please read my disclosure.
Summertime is close at hand and it's the perfect time for cranking out homemade ice creams. I love making ice cream at home. It gets the kids involved and you can control what goes in, so it's generally better for you. I love watching Iron Chef where crazy ice cream flavors are a regular occurrence, but I cannot afford to buy a professional machine like theirs. These cheap ice cream makers are of great quality and give you the professional results without the cost.
This machine is perfect if you want the nostalgia that goes with hand crank ice cream and family gatherings. With two functions, you can churn with the electronic motor and then finish with the hand crank for a perfect ice cream consistency in about 40 minutes.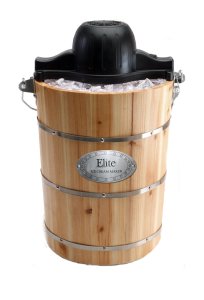 My personal favorite, the Cusinart Ice Cream Maker gives great results in 20 mins. You will need to freeze the bowl before you make your ice cream, but you can always buy another bowl if you plan on making multiple batches. Cleans up easy and you don't need to fuss with ice and salt.
One of the reasons why I wanted a Kitchenaid Mixer was all the cool attachments! This ice cream attachment does not disappoint. It churns out your favorite ice cream in about 30 minutes. The freezer bowl needs to be frozen prior to use, much like the Cusinart, but holds more mix to make bigger batches per use.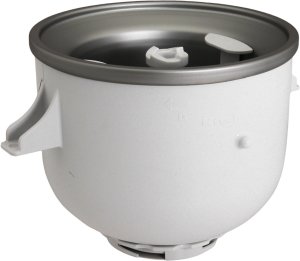 This ice cream maker is a good value if you want delicious homemade ice cream. It uses ice and rock salt, no bowl to freeze. Unlike the hank crank version, it is fully automatic. The ice cream has the consistency of soft serve when finished, so you can finish it off in the freezer if you prefer a firmer texture.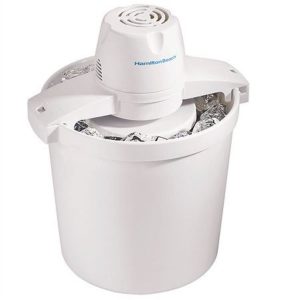 Makes small batch ice creams, sorbets, and frozen yogurt without ice and salt in about 30 minutes. This machine does a great job with mix-in flavors as you can add them without stopping it. I would recommend placing the finished ice cream in the freezer for 15 minutes or so to firm up.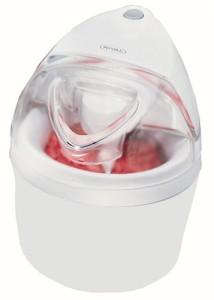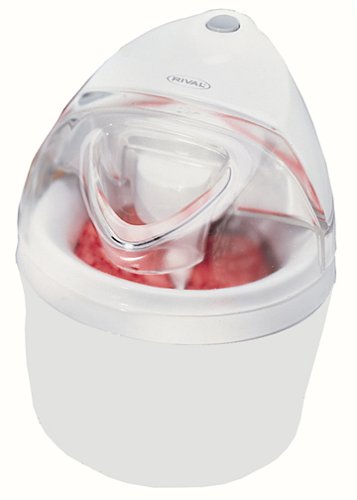 Another great freezer bowl option that gives you ice cream in about a half hour. It has a specially designed mixing spatula and a wide opening for mix-ins.
I hope you find the perfect cheap ice cream maker to suit your needs this summer! Stay tuned for the best kids popsicle molds later this week! Guaranteed fun that is sure to cool you down and keep the kiddos busy!