This post may contain affiliate links. Please read my disclosure.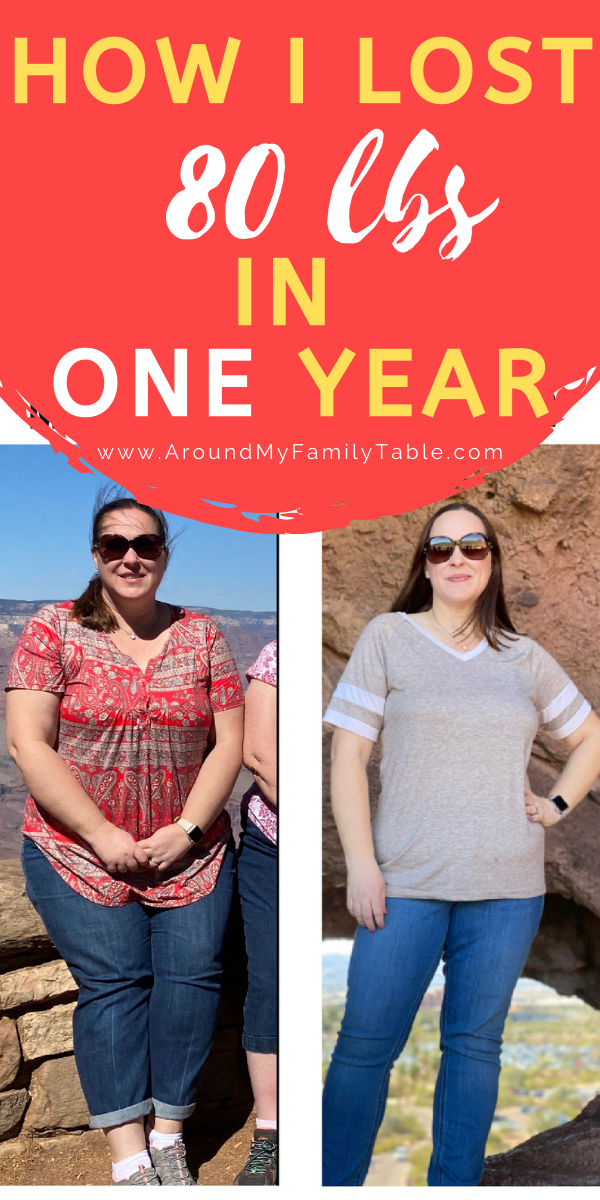 I've been a large gal for pretty much all of my adult life, but I've successfully lost 80 pounds in 1 year. I tried almost every diet out there, but in March 2021 something just clicked in me. It really is true that it's mostly a mind game and when it clicks for you then things will happen.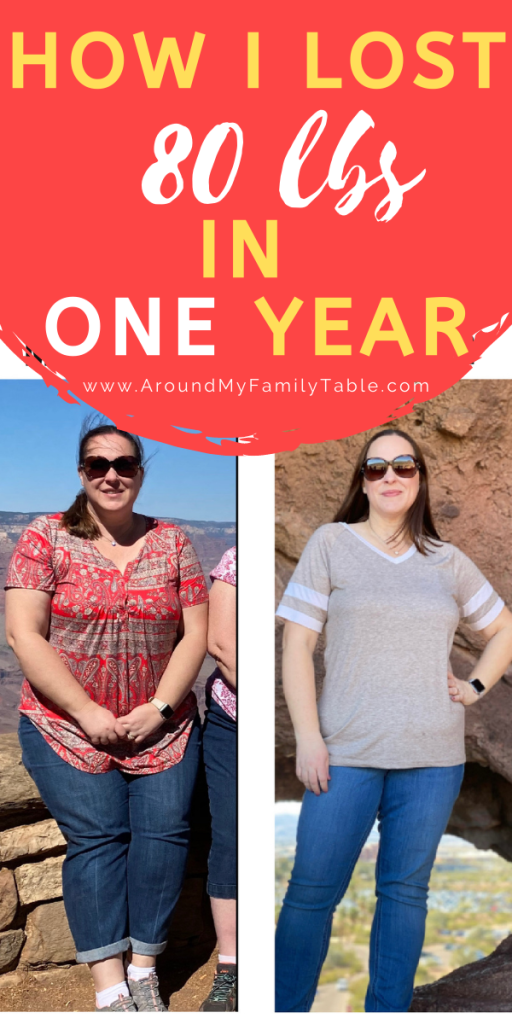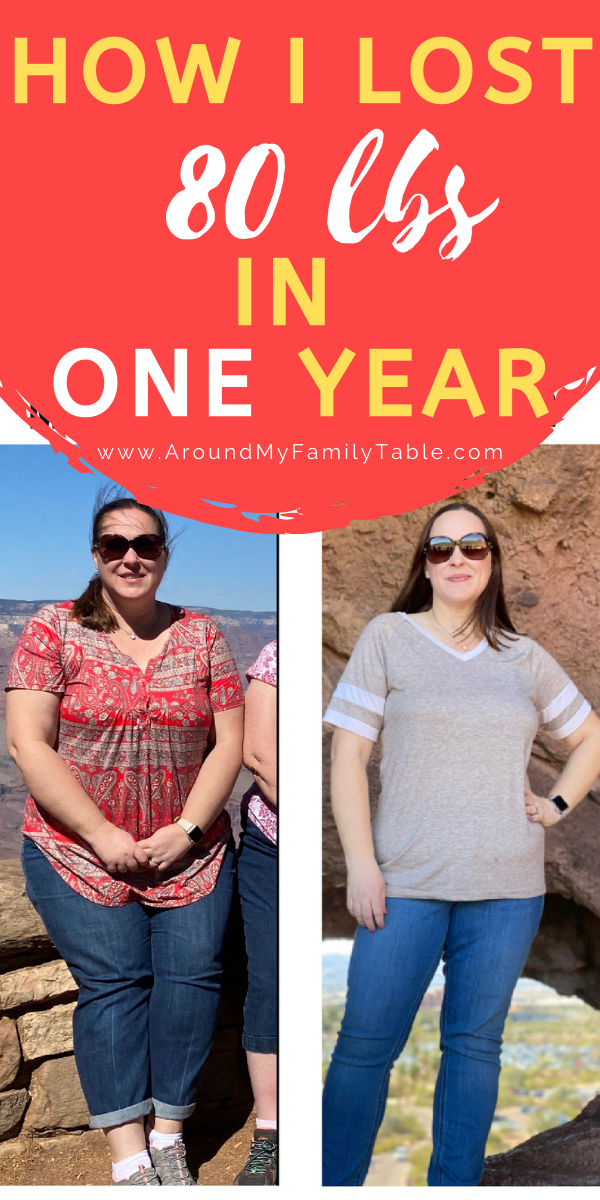 Let me backup a little, the three to four years prior to March 2021, I put on at least 50 additional pounds (that picture above wasn't even my heaviest) to my already heavy body due to a medical issue. I was in so much pain that I was bedridden most of the time, ended up having surgery which healed the issue…but I couldn't drop the weight (ummm..that's because I wasn't trying very hard).
Like I mentioned, I had tried almost every diet imaginable (Whole30, Weight Watchers, South Beach, NutriSystem, including the Keto diet) and failed miserably after a few days or weeks. However, something was just different in my mindset this time. I don't even know how to describe it, but I had literally had enough of feeling tired and sick and run down all the time.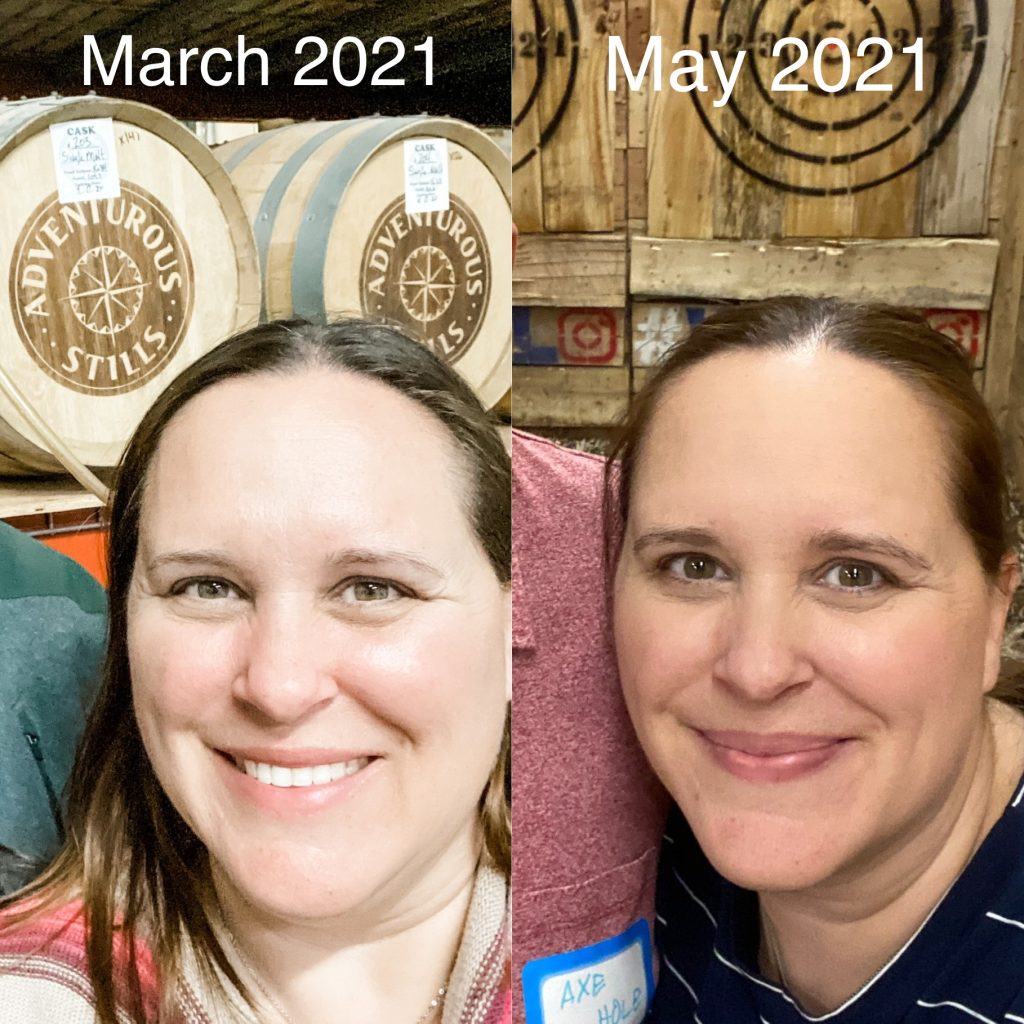 After I put on those additional 50 pounds, my excuse for not losing weight was that I didn't want to deal with the loose skin that was inevitable with losing a large amount of weight (I needed to lose 120 pounds at that point). It's silly looking back at that excuse, but it was just an excuse to not put in the hard work.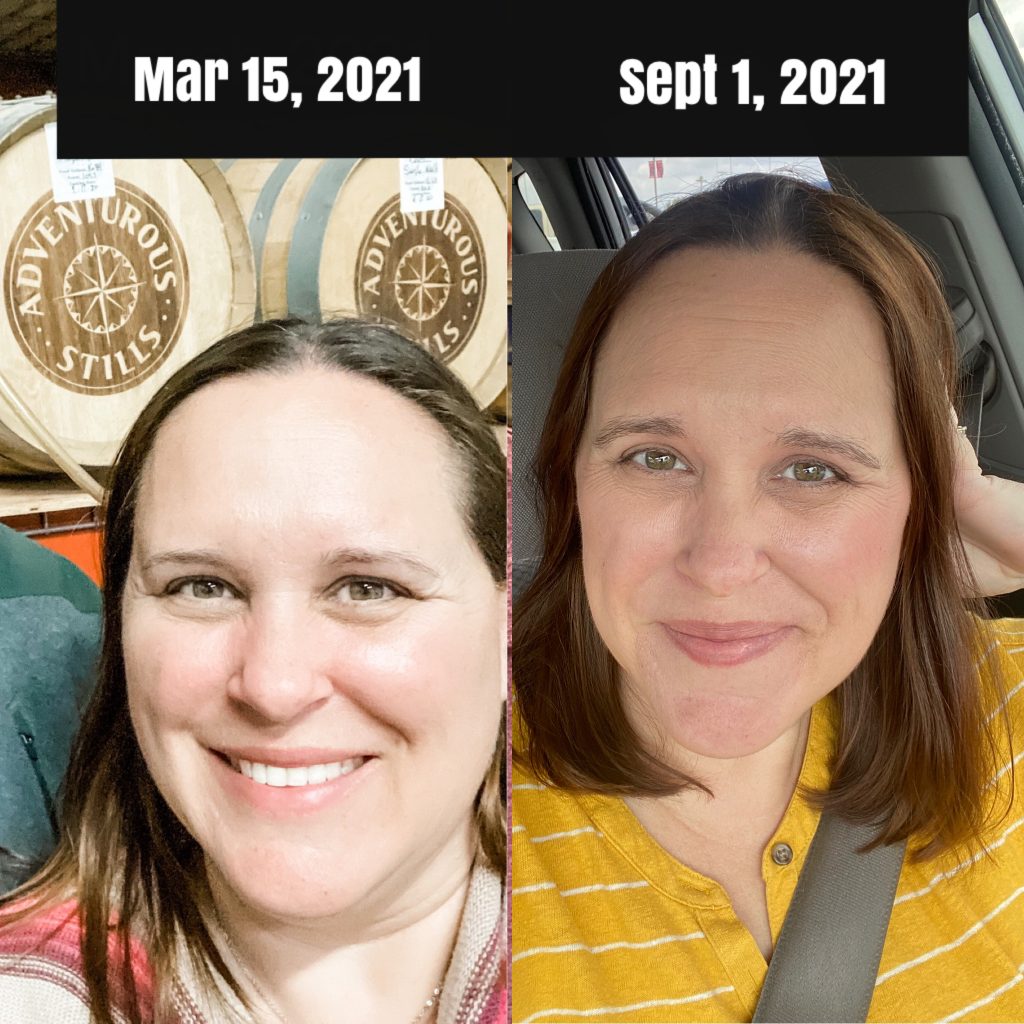 How I Lost 80 Pounds in 1 Year
So March 2021 rolls around and a friend suggested I try Keto, to which I laughed at. She explained how it worked (even though I already knew..I'm sure I gave her some eye rolls) and she gave me a keto meal replacement/protein shake to try for just one meal a day..the other meals could be whatever I wanted as long as they were Keto friendly. I'm not a big meal replacement/protein shake kind of person, but I said I'd give the shake and Keto another try.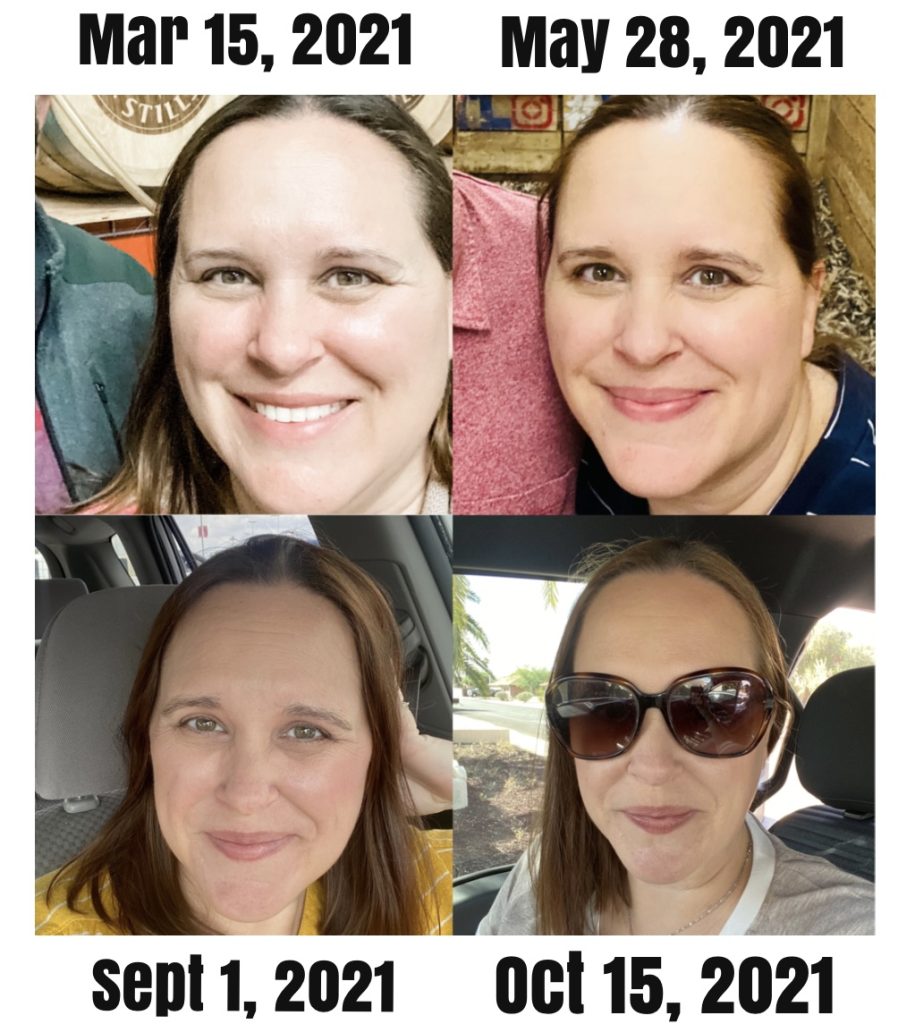 I'm not a MLM person, so I was skeptical of these shakes…but good news they aren't an MLM (for reals) and I could order from their website (get 10% discount on your first purchase) or Amazon. Just straight from their company. WOOHOO. I was hooked after my first shake. Did I mention I'm not a protein shake person because every one I have ever tried was gross. These weren't….so were actually delicious. So I ordered 2 weeks worth and started my journey. I've had a shake almost every day for the last year and I'm not sick of them. There are tons of flavors so that made at least one meal on my keto journey a no brainer. I didn't have to think about it…just have my shake and I'm good.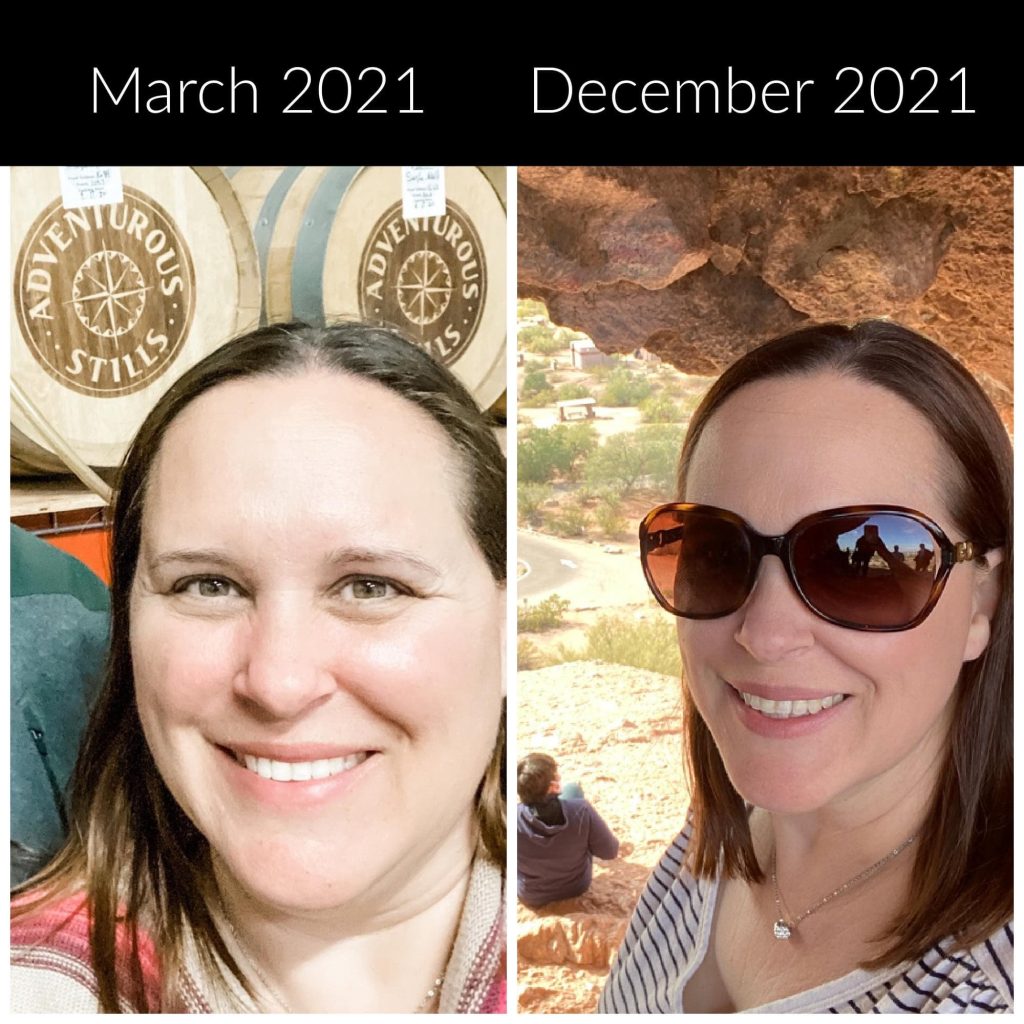 Keto Weight Loss Journey
I've kept my carbohydrates to under 20 net carbs per day. My fat, protein, and calories have changed over the year depending on my current weight and activity levels. I adjust those numbers every time I lose about 10 pounds. I also played around with intermittent fasting, one meal a day, egg fasts, and more…but more on those another time.
Several months in to my diet change, I started monitoring my blood glucose and my ketones with this handy tool. I was very consistent in checking daily for probably 3-4 months. Currently, I only check a couple times a month because I have a good handle on things. I also kept track of everything I ate using the free version of the Carb Manager App.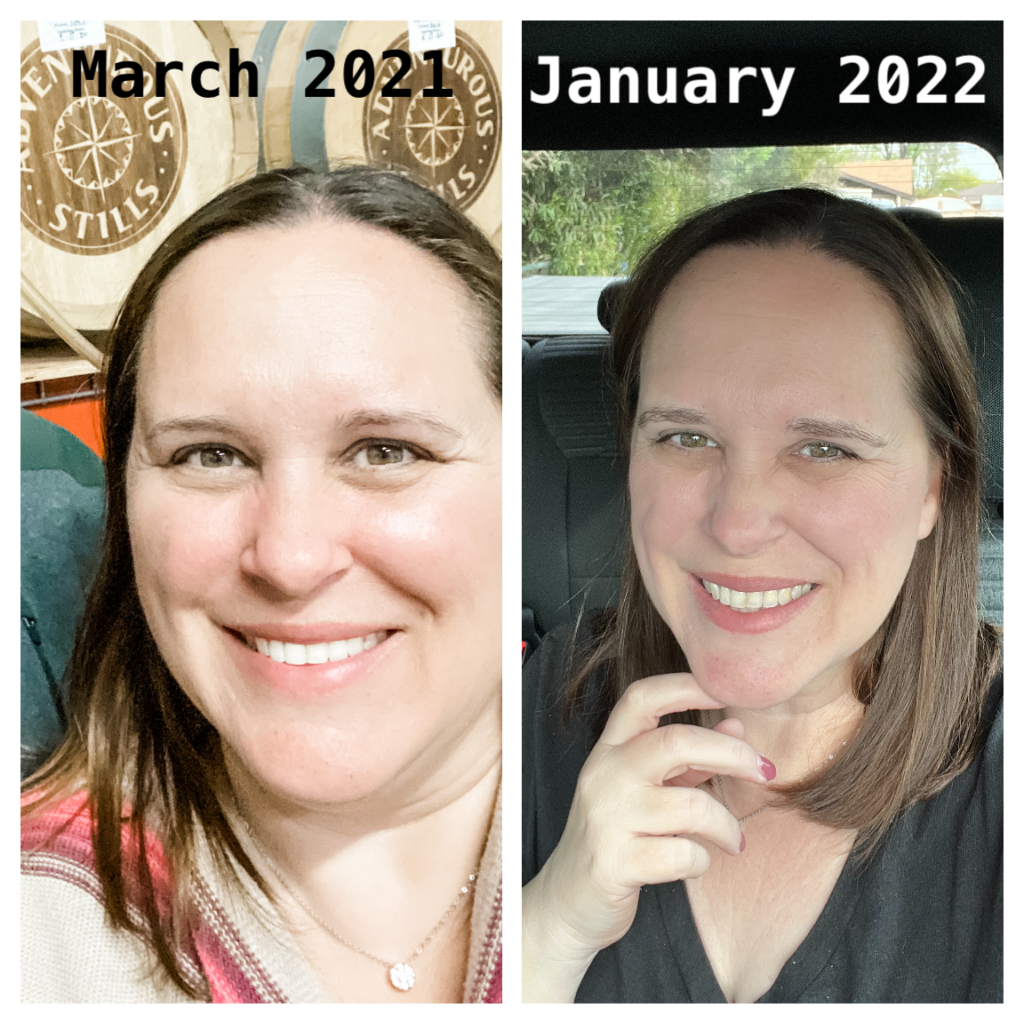 I took things one day at a time. If I messed up (not necessarily a cheat, but accidently ate something that I didn't realize I shouldn't) I would just forgive myself and move on for the next meal. I didn't wait for the perfect time to start this journey, in fact I started spur of the moment on one of my favorite holidays of the year.
All I did was a diet change for the first seven months. I did keep up my nightly walk with my husband though. After 7 months and feeling like I had a handle on my eating, I decided it was time to start exercising. Unfortunately, I hated exercising so I knew it was going to be challenge. Then a friend took me to an Orange Theory Fitness class the day before my 46th birthday and I was immediately hooked.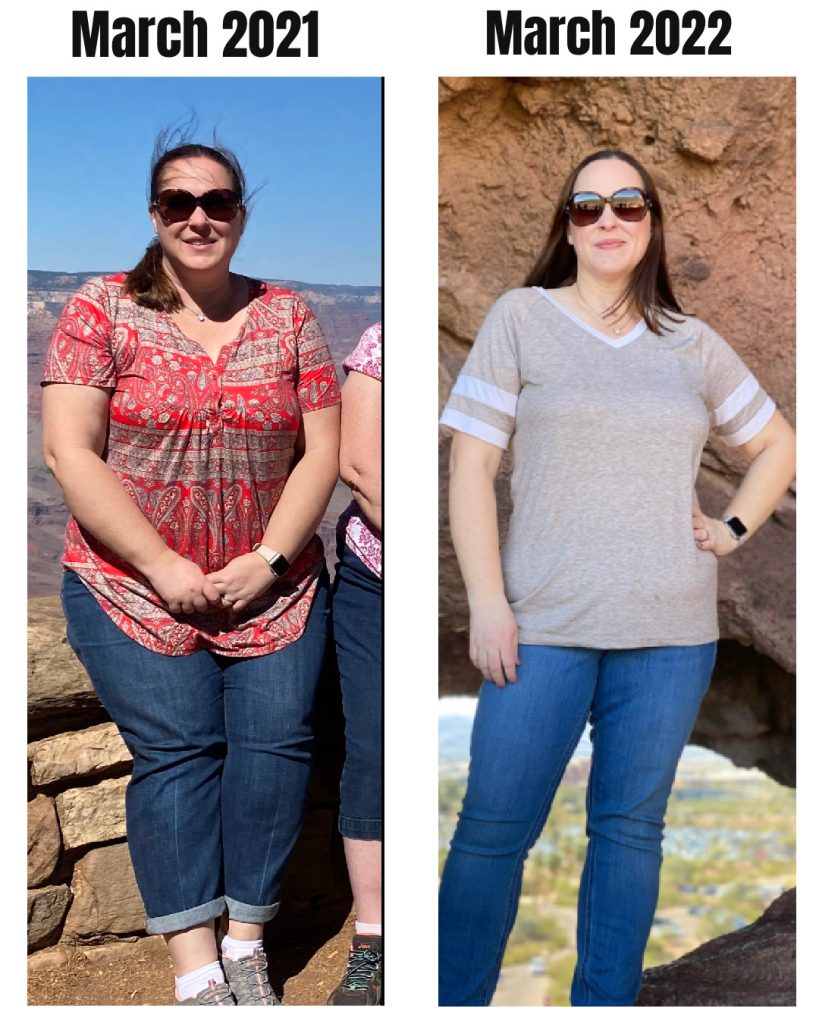 I started going just 1 time per week, but quickly ungraded to 2 times a week, to finally unlimited classes all within about a 6 week period.
Today is my one year keto-versary. One year of working on myself. 365 days of self improvement.
Today is my one year keto-versary. One year of working on myself. 365 days of self improvement.
I have lost 80 pounds (I am still a work in progress with about 40 left to lose) and over 48 inches of fat from my body. The weight melted off, but that doesn't mean it was always easy (just ask my friends). I went from a tight XXL down to a comfortable M. I'm healthier, stronger, and fitter than I have ever been in my adult life and I feel absolutely amazing. Today, the weight is coming off a lot slower, but I have a lot less to lose.
Join my new Keto Facebook group and my new Keto Newsletter!