This post may contain affiliate links. Please read my disclosure.

Everything you've wanted to know about arborio rice. This How to Cook Arborio Rice guide features instructions on using a slow cooker, Instant Pot, and stovetop for cooking arborio rice, plus there are a few delicious recipes to try as well.
Be sure to sign up for my email list….seasonal recipes in your inbox every week!

About Arborio Rice
Arborio rice is a pearly grain, mainly used for risotto. It's a short-grain rice with a high starch content, which is released during cooking, lending its richness to creamy risotto dishes. It can absorb a lot of liquid! The key to a good risotto texture is adding water throughout the cooking process and cooking slowly. Did I mention the constant stirring? What if I told you the Instant Pot means no nonsense? It's true!
How to Cook Arborio Rice
Cooking arborio rice can be a labor of love, but there are definitely a few methods that are easier than others when you have a craving for this delicious, creamy rice.
Adding fun ingredients like parmesan cheese, mushrooms, asparagus, or even lemon juice really elevate plain arborio rice….so make sure to add in some of your favorite ingredients.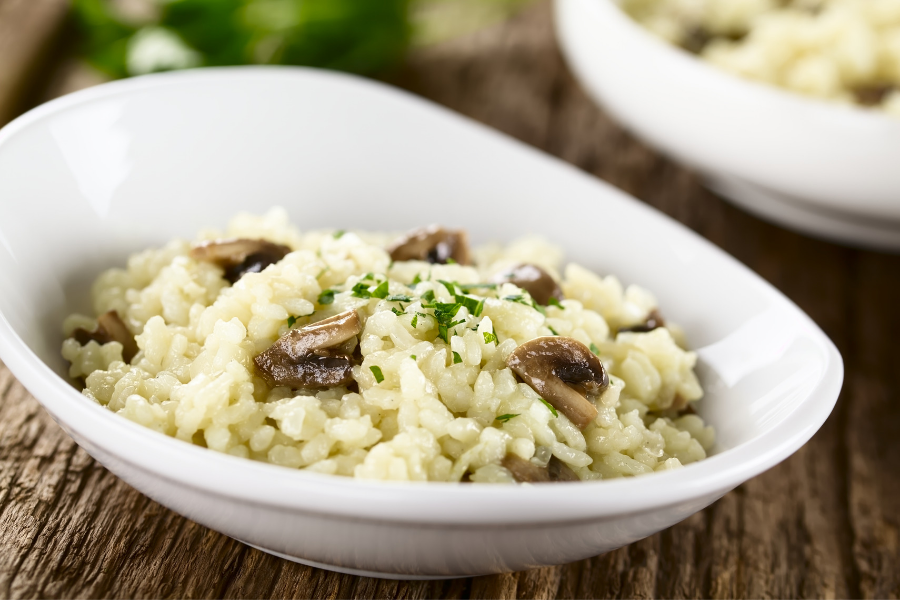 How to Cook Arborio Rice on the Stove
Bring two cups water to up to medium high heat until it reaches a rolling boil. Add 1 tablespoon of extra virgin olive oil. Add 1 cup arborio rice to the boiling water. Water will settle for a bit, stir rice constantly until it reaches a boil again. Cover the pan and reduce the heat down to medium-low (gently simmering). Leave undisturbed, until the rice absorbs all the water around 20 minutes.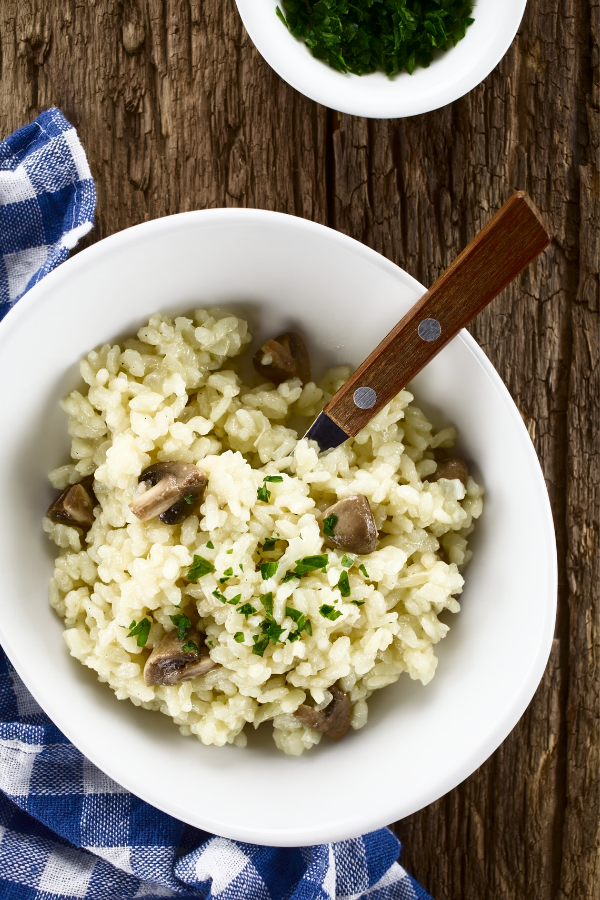 How to Cook Arborio Rice in a Slow Cooker
To make arborio rice in a slow cooker, mix 4 cups of chicken broth (or water) with 1 1/4 cups rice and 1 tablespoon extra virgin olive oil in a slow cooker. Cook on High for 2 to 2 1/2 hours. Stir in 2/3 cup Parmesan cheese if desired; cook uncovered until Parmesan cheese is melted, about 15 minutes.
How to Cook Arborio Rice in a Pressure Cooker or Instant Pot
To make arborio rice in an Instant Pot (or pressure cooker), preheat the pressure cooker, by selecting sauté. Add 1 tablespoon olive oil. Add 1 1/2 cups rice to the pot and stir for 3-4 minutes, until opaque. Add 3 cups of chicken broth, salt and pepper and stir.
Secure the lid and turn pressure release knob to a sealed position. Cook at high pressure for 5 minutes. When cooking is complete, use a quick release. Select sauté and stir in an additional ½ cup of chicken broth. Stir briskly for 2 minutes, adding an extra 1/2 cup of broth if it's getting too thick.
Unplug the pressure cooker, stir in 1/2 cup parmesan cheese (if desired). Serve immediately topped with an extra sprinkle of parmesan.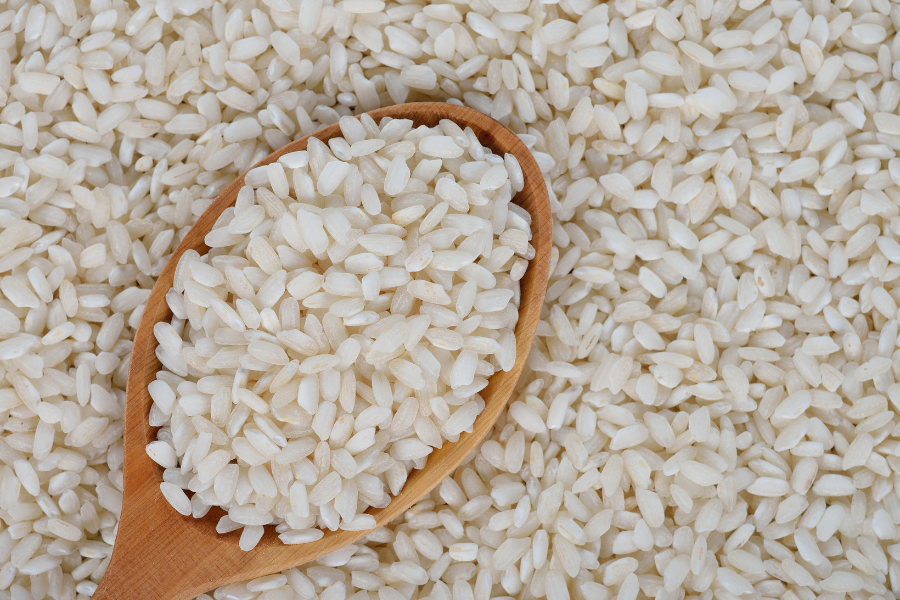 Check out these delicious recipes using Arborio Rice:
Arroz Pina Colada
Bacon & Artichoke Risotto
Spinach Risotto Balls
I'll be sharing tons of How to Cook guides, so I hope you'll pop over and see if there are any others that interest you. Also, you can follow along on: