This post may contain affiliate links. Please read my disclosure.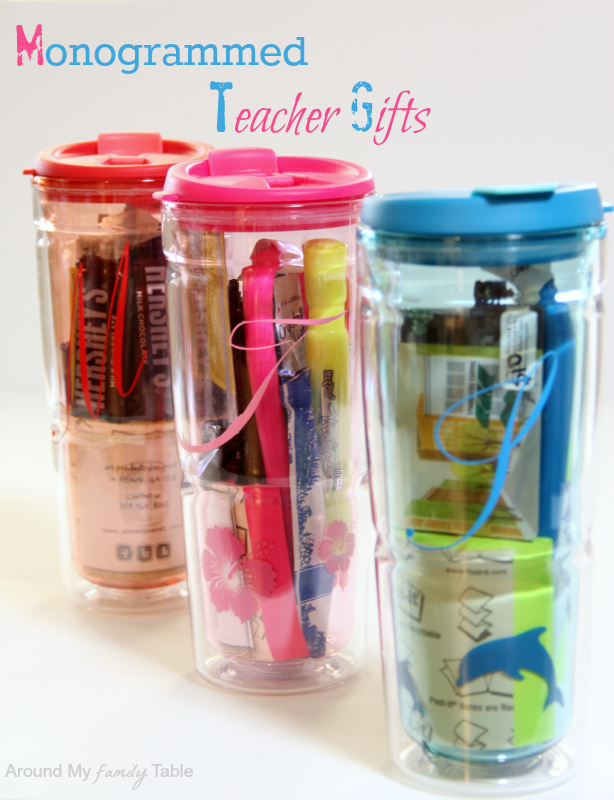 Well, it's that time of year again. Ya know that song by Alice Cooper, "School's Out for Summer?" It's starting to play over and over again in my head! I love that we will be going on a fun family vacation, spending a ton of time in the pool, having parties, and late nights hanging with family and friends. However, I have to get through these last 19 days of school, so my daughter and I came up with these beautiful monogrammed teacher gifts for her teachers.
I bought some plain tumbler cups. They were bit hard to find, but I did find some at Walmart for just under $10. I made for of these monogrammed teacher gifts for the teachers and extra people at school that my daughter interacts with on a daily basis. I just love her teachers this year, so I don't mind spending a little extra on their gifts. Since, I was making 4 it made it easy to buy a large pack of something and split it among the tumblers.
In each tumbler there were:
3 ink pens
highlighter
sticky note pad
mints
chocolate
iced coffee packet
2 Crystal Light packets
sunscreen chapstick
and a Starbuck's Gift Card (The main teacher got a bit more on her card.)
For the monogrammed initial, I used my Silhouette cutter and vinyl to print out script initials for each teacher. I already had the matching colors in my craft bin, but I think using white or black would have worked nicely too. Also, just using script letter stickers would work too, just try to find some that are large enough to fill a decent part of cup. I cut mine about 2 1/2 inches high.
No matter what the cups directions are, once the vinyl/stickers are attached, it's best to hand wash these babies! And don't forget to have you kid write a note to their teacher and attach to the cups.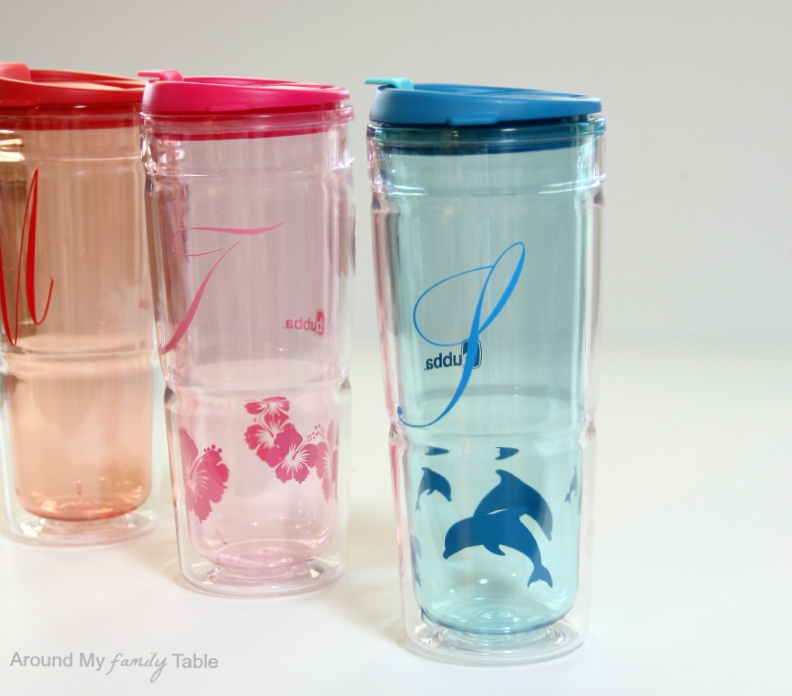 Check out my other teacher gift ideas! I love showing our appreciation with a thoughtful gift. Get your children involved…there is no reason they can't help pick out the goodies and help assemble everything!