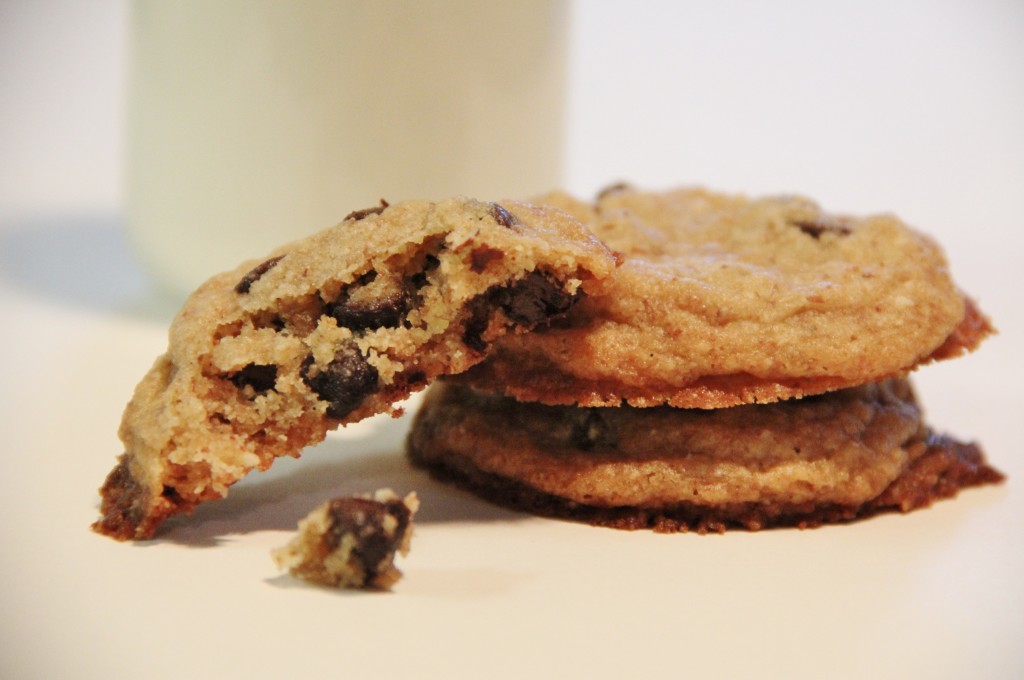 I've been reading, yeah I read too much, about the benefits of almonds.  They are really good for you, but I'm not a huge fan of just eating plain almonds.  I also learned that half the flour in baked goods can be swapped for ground almonds or almond meal and the integrity of the baked good stays in tack.  So, I set out to do some experimenting in the kitchen last weekend.
I took my favorite chocolate chip cookie recipe and swapped out half the flour for almond meal to see what happened.  It was scrumptious!  In fact, I didn't tell anyone that I had done it and no one could tell.  Everyone loved the cookies and said they were awesome.  I had one person say they were better than my other chocolate chip cookies.  I just secretly giggled to myself.
So, if you aren't too adventurous then just put back in the flour and take out the almond meal, but I promise you will love these cookies!  Can't find almond meal, buy raw almonds and process in the food processor until finely ground.  However, don't go to far or you will end up with almond butter. Still good, but not good for this recipe.
Since this recipe is a bit different I thought I would share some pictures of the process.  Let me know if you like this new feature.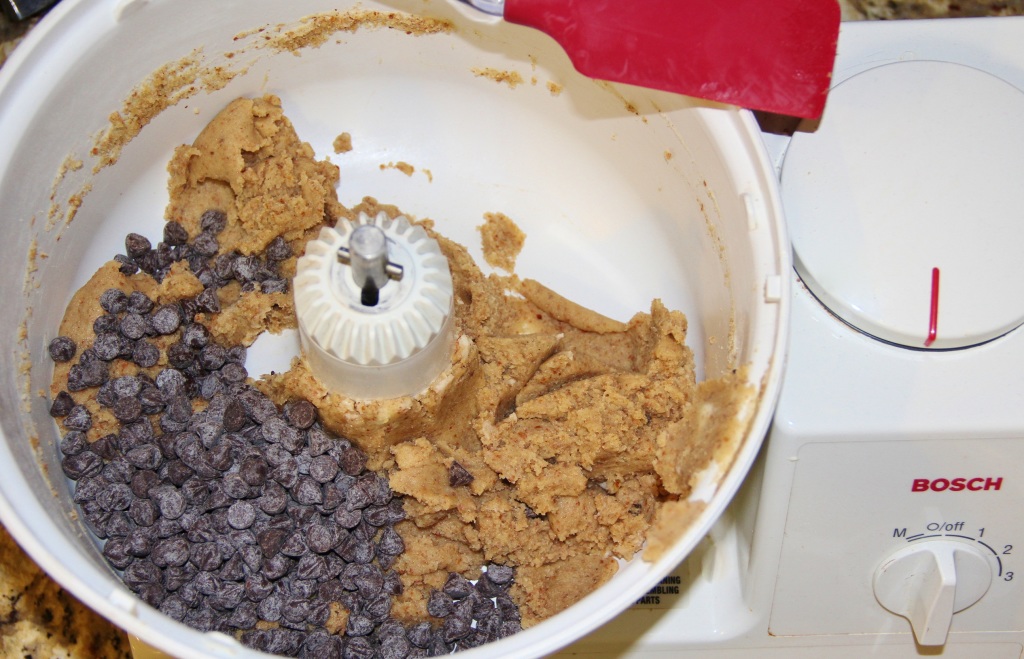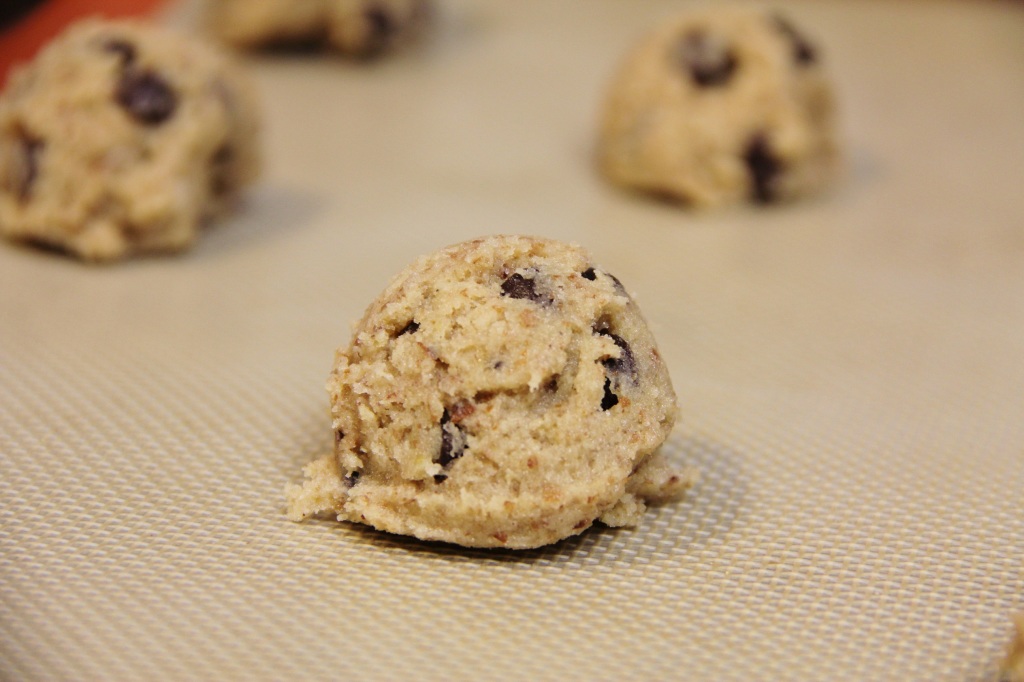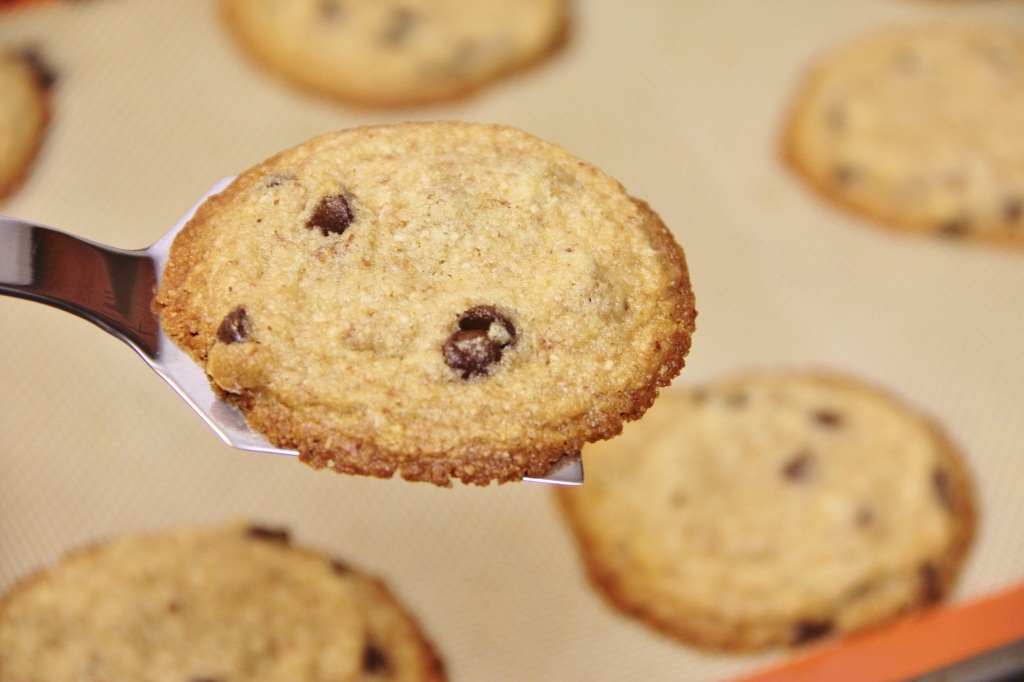 Scrumptious Chocolate Chip Cookies
Ingredients
1/2 cup + 2 tbls butter, softened
1/2 cup sugar
1/2 cup brown sugar
1 egg
1 tsp pure vanilla extract
3/4 cup flour
3/4 cup almond meal
1/2 tsp baking soda
1/2 tsp salt
1 cup chocolate chips
Directions
Preheat oven to 350F. In a mixer, combine butter and sugars until light and creamed well. Add remaining ingredients, expect chocolate chips. Mix until well combined. Dough will be thick. Add chocolates and incorporate by hand.
Prepare a baking sheet with non-stick cooking spray or parchment paper. Drop by 1 1/2 tablespoonfuls (or use a #40 cookie scoop) onto prepared pan leaving 2 inch spaces between cookies. Bake for 12-15 minutes or until cookies are just starting to set.
Loading nutrition data...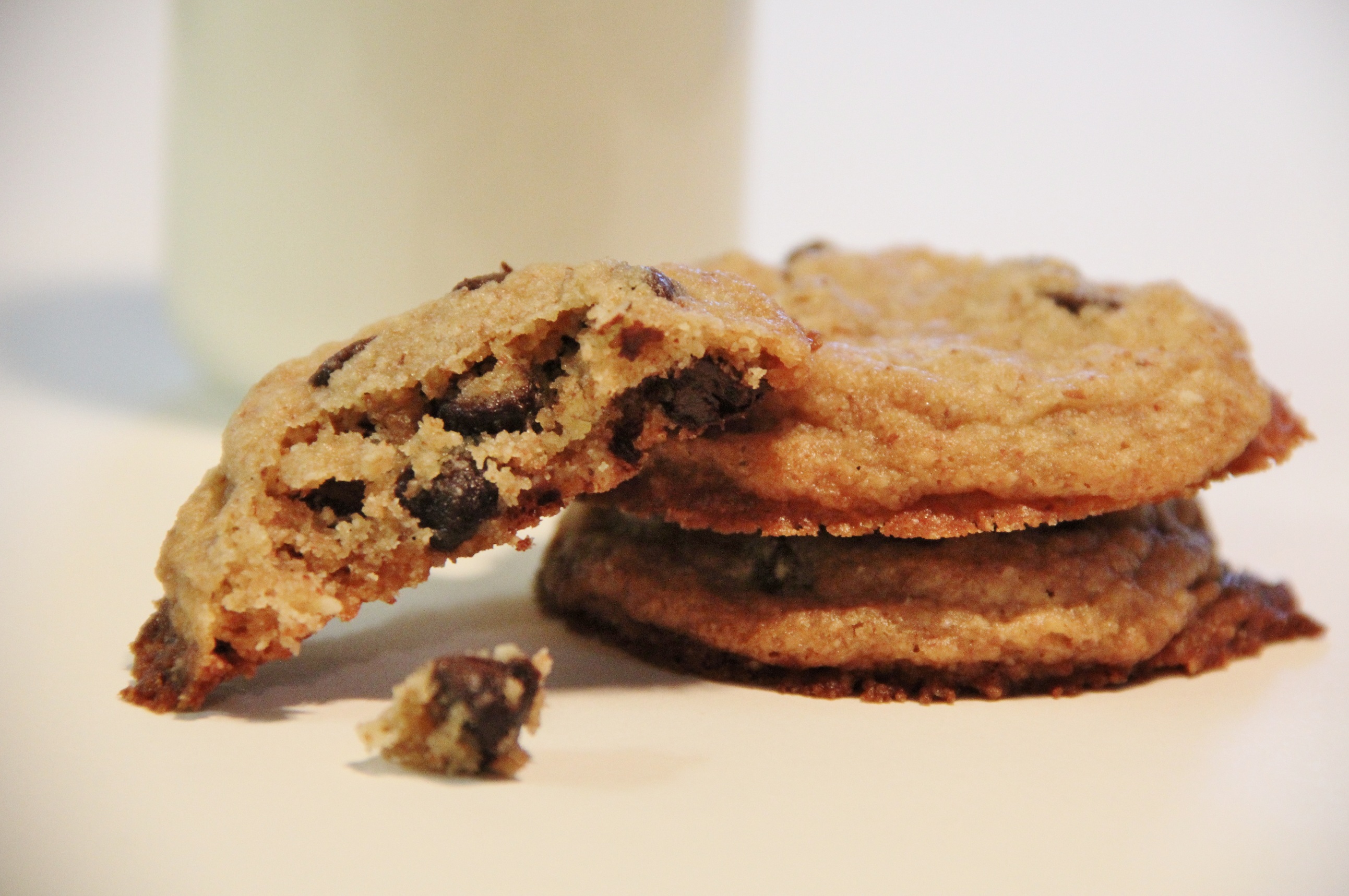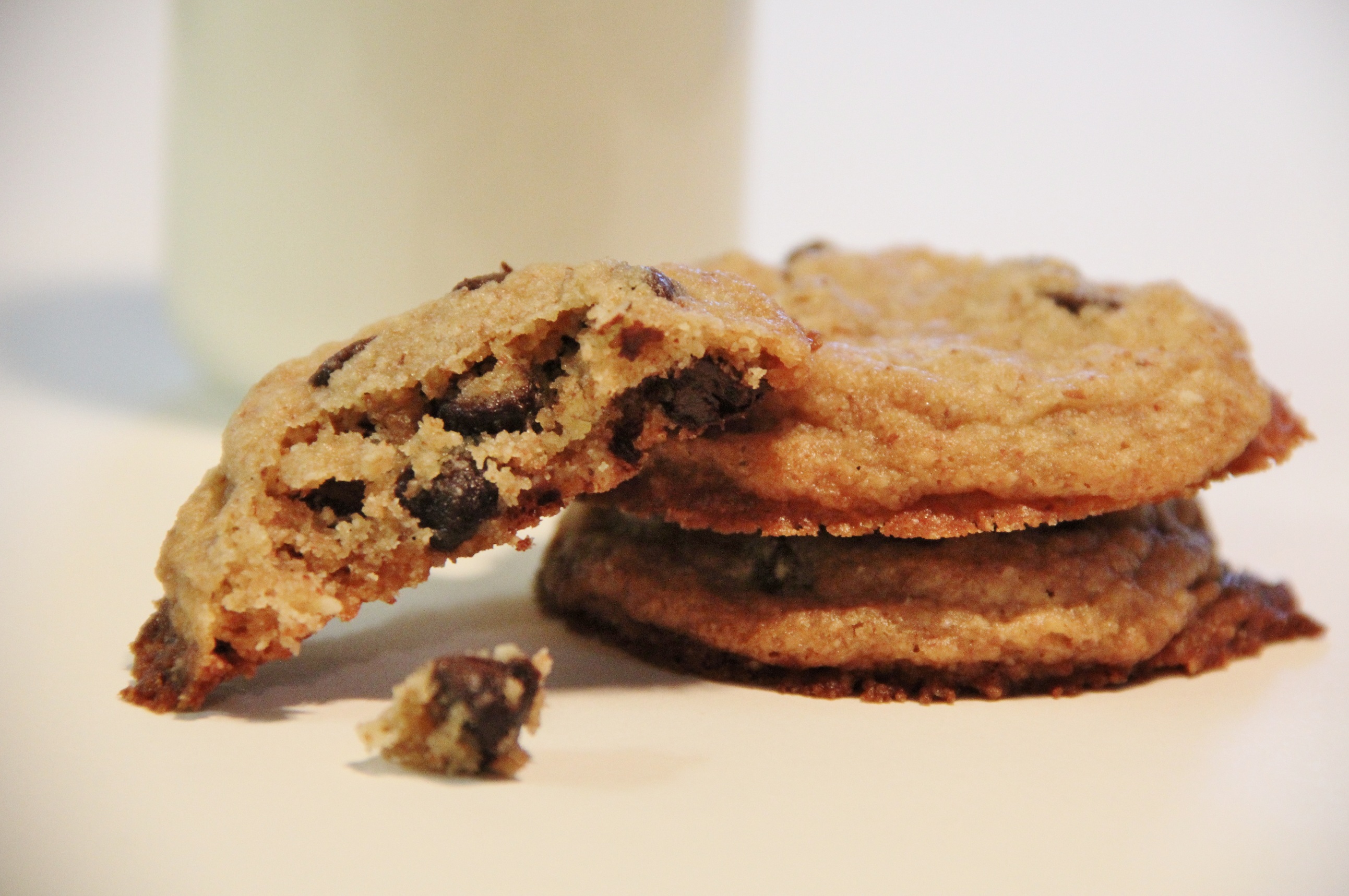 Did you make this recipe?
Leave review!
Join the Club!
Get delicious recipes delivered straight to your inbox each week! Plus learn how to take back suppertime in your home.

And get started with my NEW Take Back Suppertime 5-Day Jump Start Guide.