This post may contain affiliate links. Please read my disclosure.
This post is in partnership with HemisFares.
These Sparkling Strawberry Floats are the perfect afternoon sipper on a hot day or a light summer dessert.
Be sure to sign up for my email list….seasonal recipes in your inbox every week!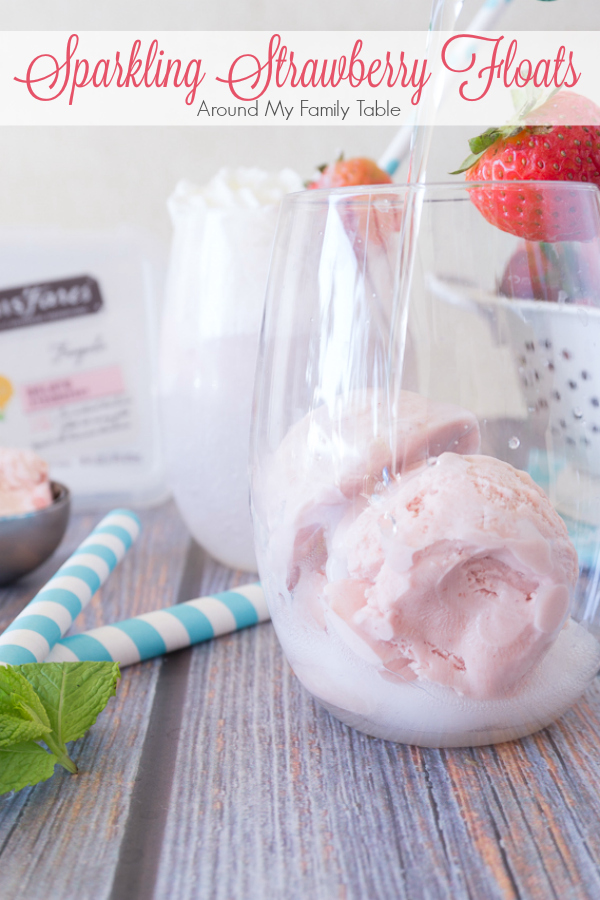 We are always looking for good summer dessert that is light, cold, and delicious. It's just too hot here for heavy baked desserts and these floats were just what we needed after a recent BBQ. I've also been making for afternoon treats for the kids and they are loving them.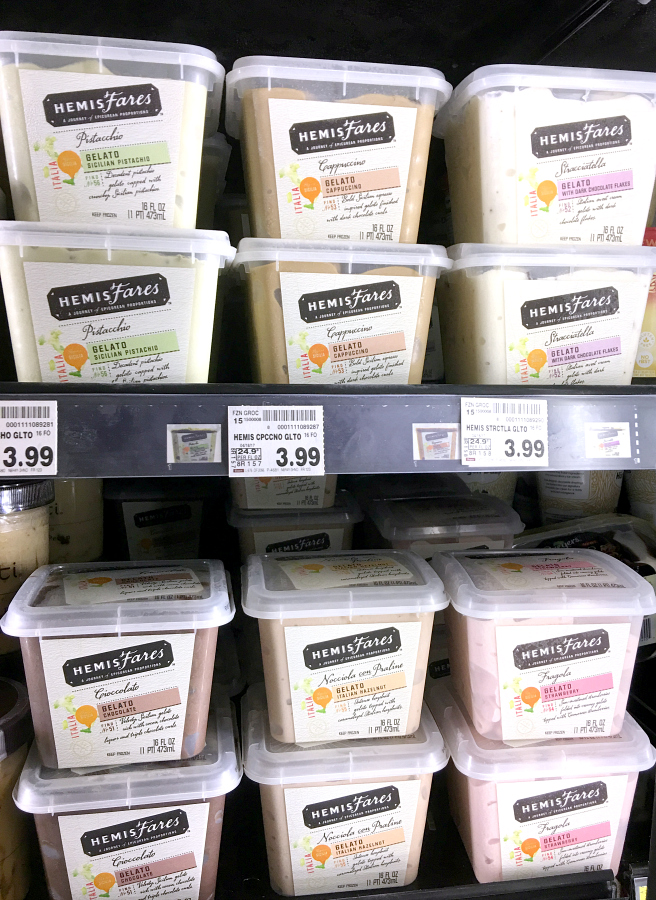 Each variety of gelato is made with regional Italian ingredients and milk from 100% grass-fed cows. It's then slow-churned for a creamy, smooth texture, and rich flavor. The products in this new line at Kroger are individually sourced, crafted, and imported from the country of origin and sealed with a unique "find number." All of these flavors sound amazing, but I ended up deciding on the HemisFares Strawberry Gelato — FIND NO. 54. Y'all…the flavor is amazing!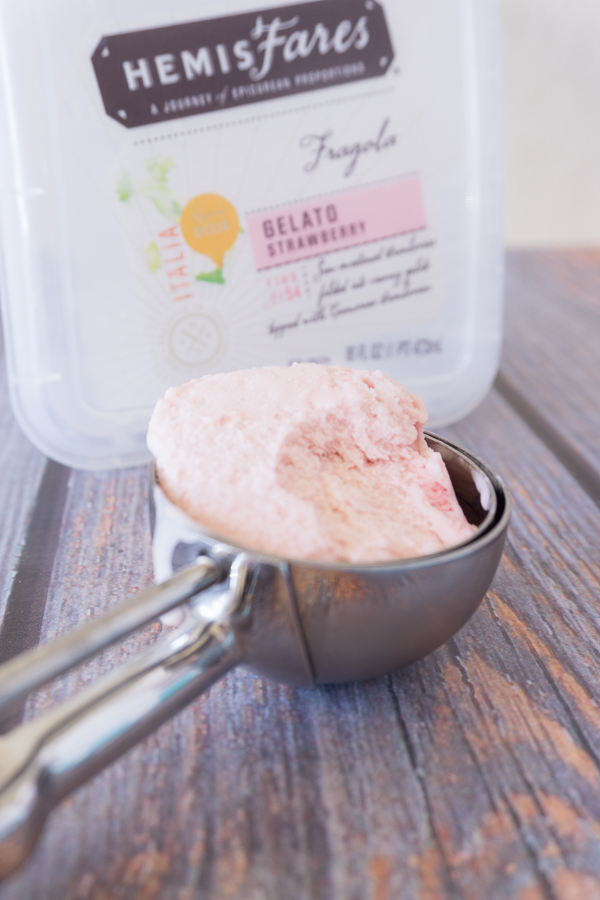 As I mentioned, we've been enjoying these Sparkling Strawberry Floats all summer long. They are the perfect mid-afternoon treat when the temps soar to over 120F. We even hit 132F at my house a couple weeks ago and we had to cool off somehow…I think the kids had 2 of these that day. They are seriously that delicious with a hint of coconut, creamy strawberry gelato, and lemon lime soda.
My helper couldn't pass up the HemisFares Stracciatella Gelato. I mean, what's not to love about Italian sweet cream and dark chocolate flakes in this HemisFares Find #52.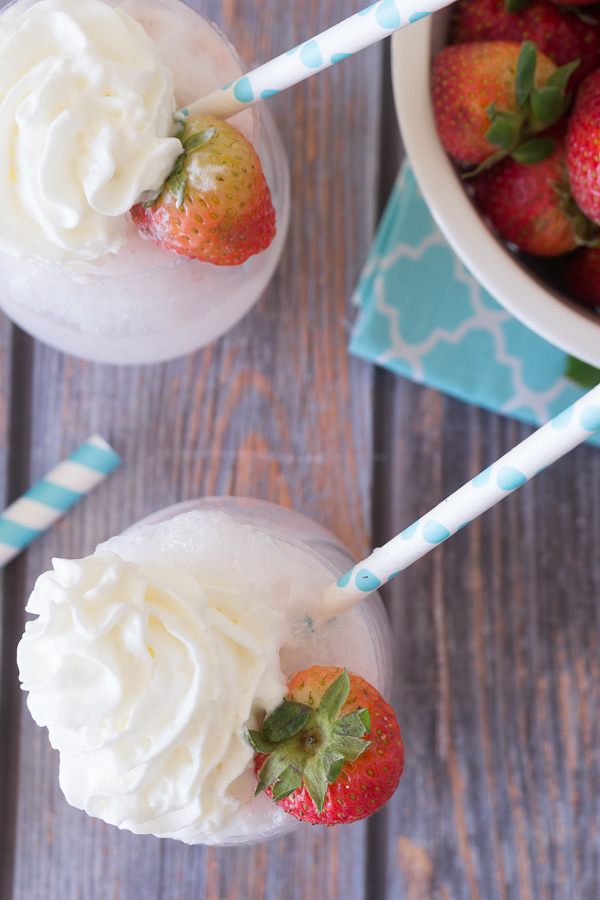 I love shopping at my local Fry's (part of the Kroger family) and the new HermisFares products that they've added to their selection of products makes me so happy. I love when I don't have to go to a speciality store to get quality, high end products. Make sure to check out the HemisFares Facebook page to learn more about the brand.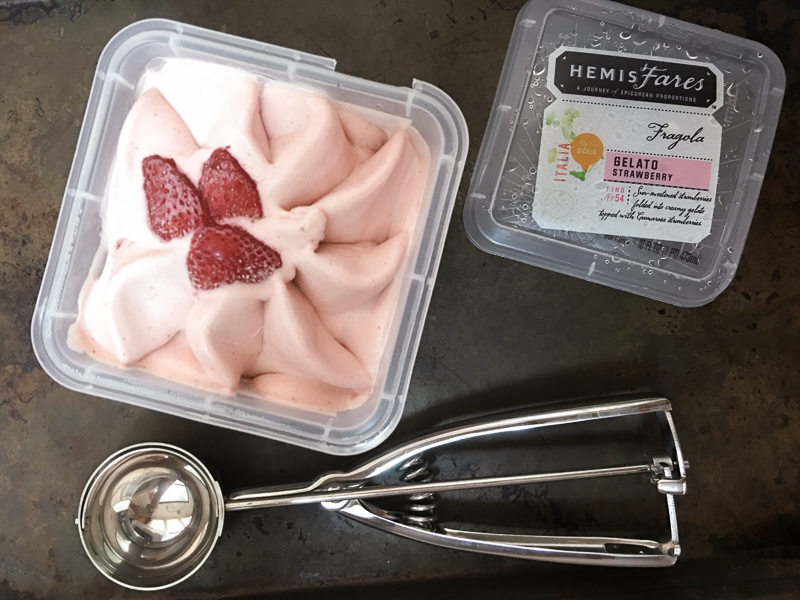 I pre-scooped all the gelato onto a baking sheet and re-froze the scoops, using a size 24 scoop. It made making these drinks a breeze and kept the gelato from being mostly melted (from having to let it thaw a little for scooping) when I added them to the cups.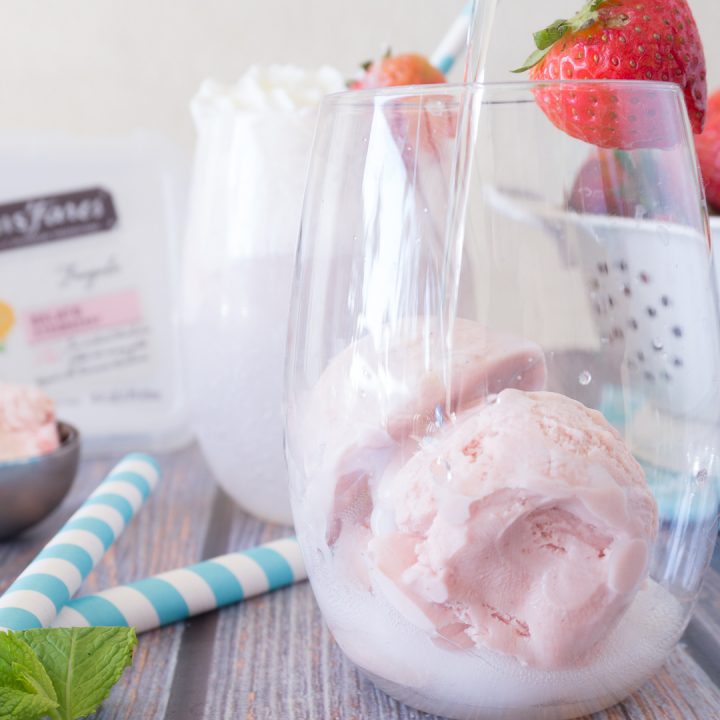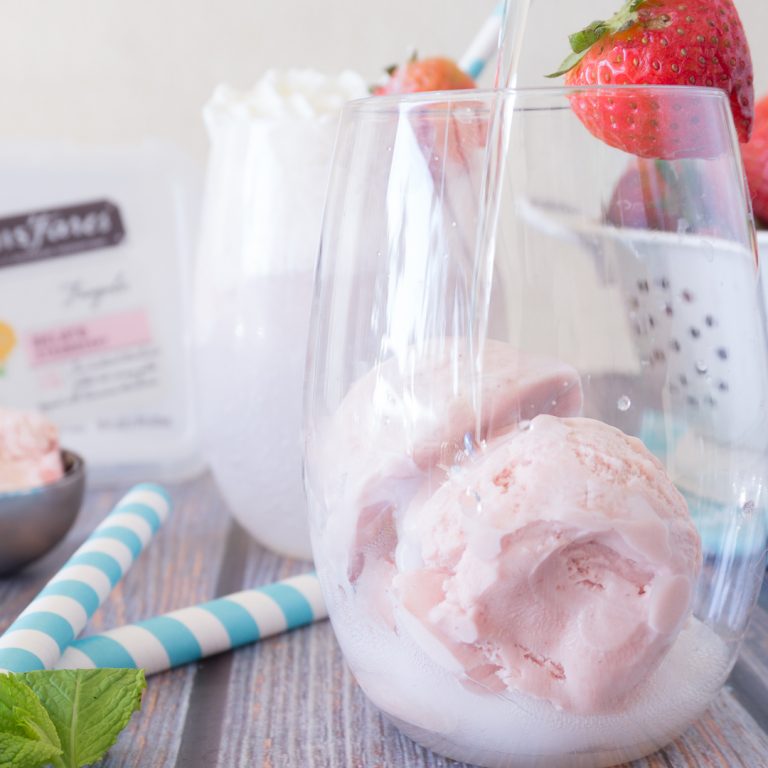 Sparkling Strawberry Floats
Total Time:
2 hours
10 minutes
These Sparkling Strawberry Floats are the perfect afternoon sipper on a hot day or a light summer dessert.
Instructions
Set out gelato to soften just for a few minutes and scoop 12 scoops onto a baking sheet (using a size 24 scoop). Place sheet in freeze to freeze gelato scoops for about 2 hours.
Get out 4 10oz glasses and lace 1 tablespoon of sweetened cream of coconut into the bottom each glass. Top with 3 scoops of gelato and fill glass with lemon lime soda. Top with whipped cream, add a straw, and enjoy.
For more information on HemisFares you can check out the website HemisFaresFinds.com or facebook.com/Hemisfares.

Disclaimer: This is a sponsored post for HemisFares™ brand that is available exclusively at Kroger family of stores. All opinions are honest and 100% my own.