This post may contain affiliate links. Please read my disclosure.
If you love to bake or know someone who does, then you should check out this list of the Best Kitchen Tools for Baking. These are some of my favorite products that I just can't live without.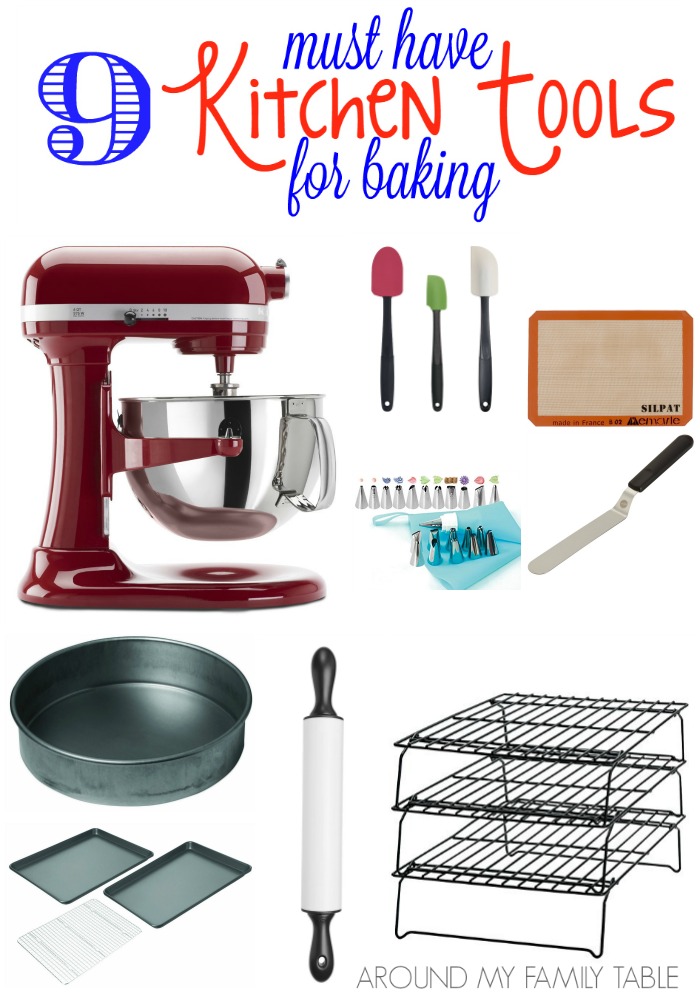 I love baking almost as much as sharing the fruits of my labor (in the form of baked goodies) with others. There is something about vanilla and sugar smells coming out of the kitchen that are so welcoming. Licking the batter from the beaters or bowl was just one of those time honored traditions growing up. Since I bake often, I have gone through my fair share of kitchen tools. In order to save you from a drawer full of rejected tools, I have come up with this list of my personal must have kitchen tools for baking.