This post may contain affiliate links. Please read my disclosure.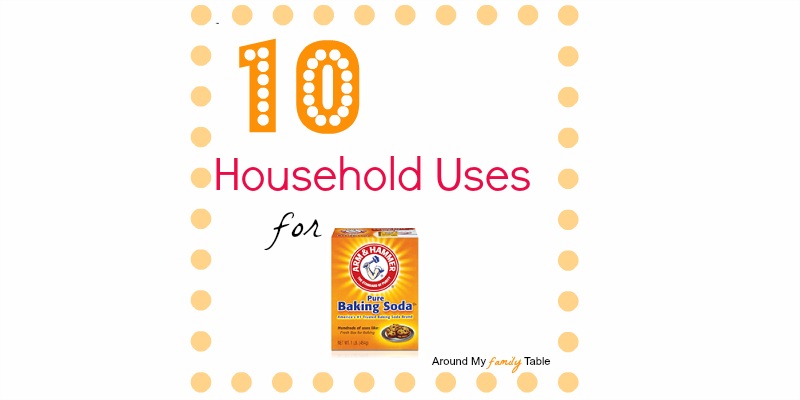 The holiday season is in full swing at my house, so that means it's time to clean, clean, clean. Bake, bake, bake. And then clean some more. Some where in there I spend time with my family and friends.
However, I don't tend to use harsh chemicals to clean. I'm not an environmentalist or anything, but with my asthma and my sensitive skinned kids, I made a decision a while ago to use less harsh chemicals when cleaning. I use a lot of steaming water, vinegar, and of course Arm & Hammer Baking Soda. Seriously folks, I use so much of it I buy the gigantic container at Costco.
So I thought I would share 10 ways to use baking soda to help you get ready for the holidays. And these don't involve baking, even though I do bake with it all the time!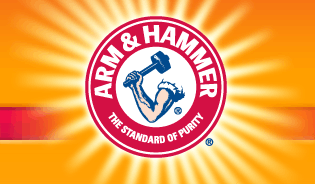 1. Clean your food prep area. I never thought to clean my counters with it, but this is a brilliant idea! Sprinkle A&H Baking Soda onto a damp sponge and wipe area clean. Rinse well and let dry. Perfect on counters, sinks, cutting boards, microwaves, wooden spoons, and more. Do you do this? I can't wait to do it tonight when I clean up after supper.
2. Clean your disposal. I do this all the time and I love how easy it is. In fact, this little cleaning method is what led me to start buying baking soda in bulk. And then I figured out other ways to use it years ago. Dump 1/2 a cup or so down your disposal and then top off with vinegar. Kids will love the bubbles, you have an instant science lesson, and a lovely smelling disposal afterwards. This really is my favorite thing to do with baking soda..just because the reaction is so cool!
3. Deodorize garbage can and litter boxes with a just a sprinkle of A&H Baking Soda. Or if you are feeling extra bored, wash those cans and boxes with a mixture of 1 cup baking soda per 1 gallon water. We use it in our litter box all the time, but adding to the garbage bag is a new one for me.
4. Wash your produce. Add a sprinkle to a damp sponge, scrub, and rinse OR add a sprinkle to a bowl of water for soft-skinned produce. Rinse well. I just saw on Instagram a bowl of really nasty water that you could not see through at all…it was the water after washing just one bunch of grapes. EWWWW.
5. Use it as Santa's Footsteps! I just love this idea and you get a two for one out of it. It will clean and deodorize your floor/carpet while making Christmas magic for your kids.
6. Add a dash of A&H to your holiday drink concoctions to add some fun fizz and pizzazz Oh yeah! This was my favorite tip I ran across when researching for this post! I can't wait to try it! Anyone try it? I'm dying to know how it works and what drink you put it in.
7. Keep an open box in the fridge to help keep all those holiday foods tasting fresh and keep strong flavored foods (onion, garlic, herbs, etc) from transferring to your delicate cookie dough. Okay, I know this is pretty basic, but it's always a good reminder to replace the box in your fridge.
8. Use it to polish your flatware. Yes, we all just love this job! Mix a paste of 3 parts A&H baking powder to 1 part water, rub on the flatware with a sponge and rinse thoroughly and dry. It will impress your guests with little effort. If you have older kids…let them give it a try! I have to admit, I don't think I've ever polished my flatware ….it's probably about time I do.
9. Aw, what the heck…use it in your holiday baking. You know you want to bake a huge batch of cookies after all that cleaning!
10. After all that cleaning and baking, pamper yourself! Add 1/2 cup A&H Baking Soda to your bath for a refreshing soak, plus your skin will feel silky smooth when you're done. I've done this a few times and it really is nice. I rarely get a soak, so when I do I take full advantage and totally pamper myself.
Disclaimer: I wrote this review while participating in an Blog Tour campaign by Mom Central Consulting on behalf of Arm & Hammer and received product samples to facilitate my post and a promotional item to thank me for participating.