This post may contain affiliate links. Please read my disclosure.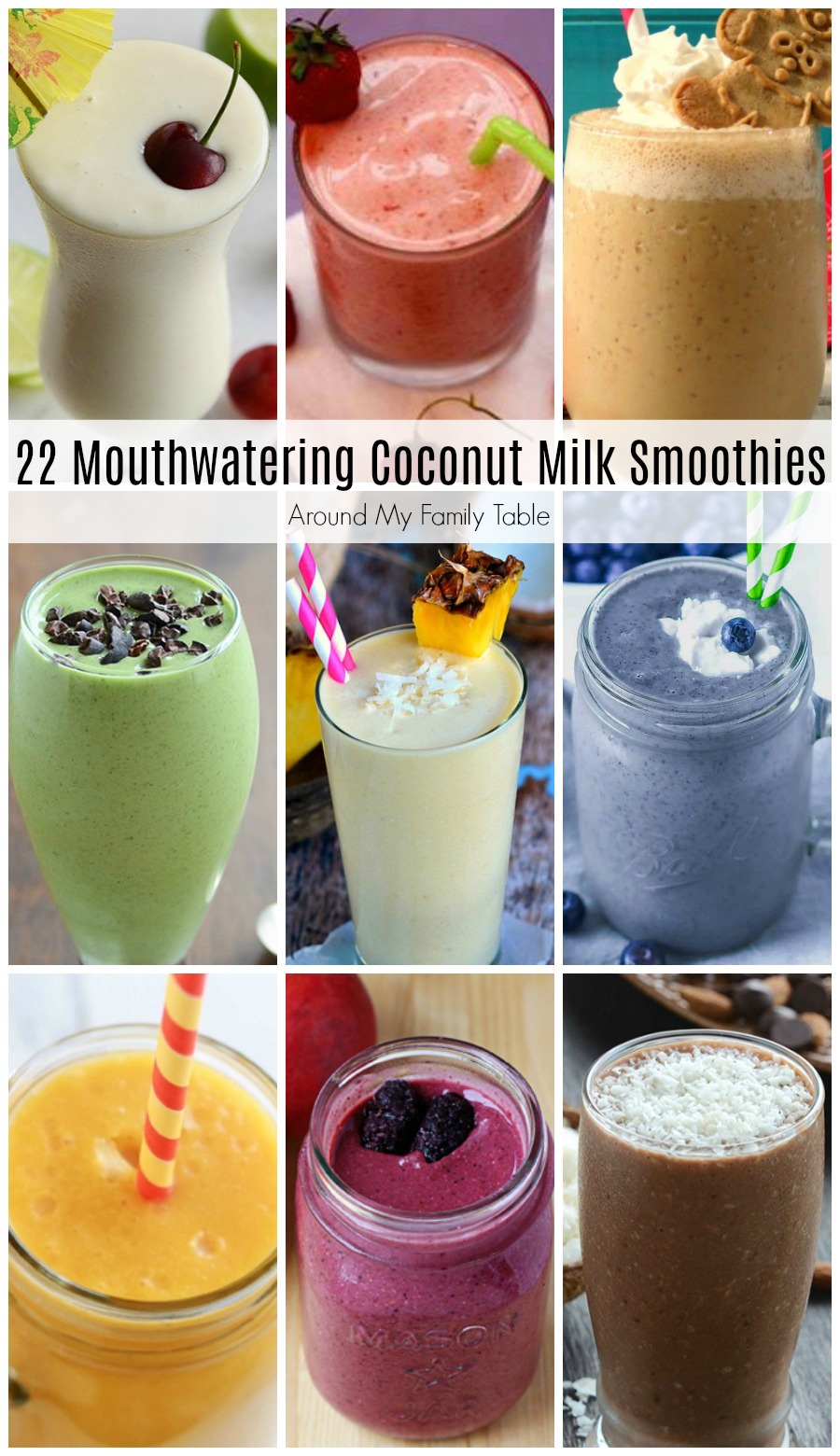 Try swapping coconut milk for dairy in your smoothies for a twist or try one of these Mouthwatering Coconut Milk Smoothies.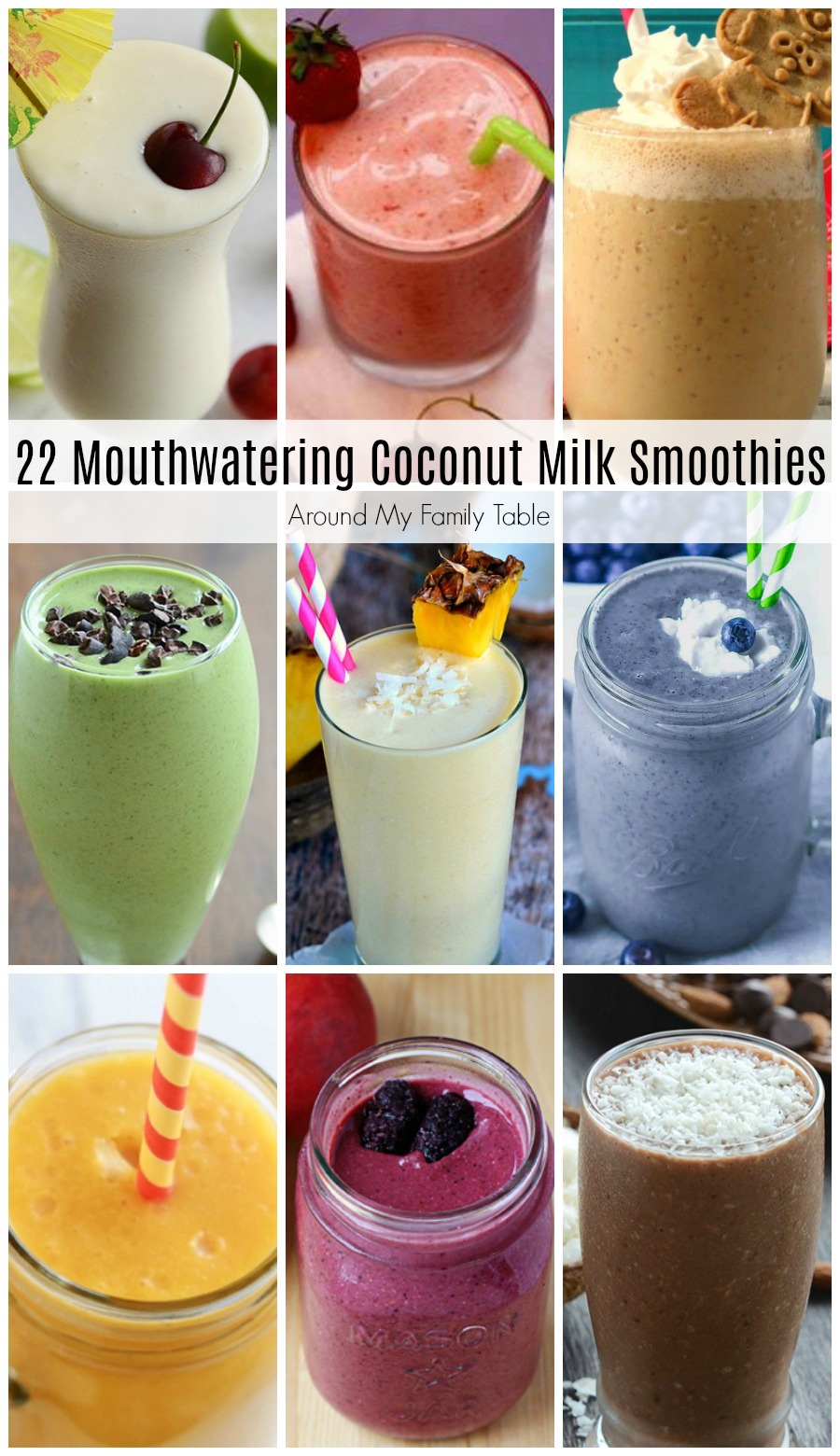 I love using coconut milk in my smoothies, especially my green smoothies. Since I'm a fan of all things coconut milk I thought it would be fun to give you 22 Mouthwatering Coconut Milk Smoothies just because I know you will have tons of yummy coconut milk lying around now.
I usually get my coconut milk at the grocery store, but I sometimes order it on Amazon. They have a huge selection and with free shipping on many it's really not an issue…plus sometimes it's a better price than the grocery store!
Benefits of Coconut Milk
Coconut milk comes from the flesh of the coconut…it is not the juice drained from it. Coconut milk has many health benefits, including antioxidant compounds that fight against free radicals, provides up to 22% of RDA of Iron per serving, aides in digestion, plus it can help control blood sugar, lower blood pressure, and reduce joint inflammation.
If you are lactose intolerant, dairy sensitive, or follow a special diet like Keto or Trim Healthy Mama, you already know that coconut milk fits rights in to your allowed list of ingredients. However, if dairy is a regular part of your diet, you might find that you like substituting coconut milk for some of its health benefits. Plus, it is full of good fat so it will help to keep you feeling full much longer.
So why not grab your blender and add some to your smoothies today!
Coconut Milk Smoothies
Banana Coconut Smoothie
3 Ingredient Green Smoothie
Kale Banana Smoothie
Vegan Tropical Green Smoothie Recipe
Carrot Cake Smoothie Recipe
Pineapple Kiwi Green Smoothie
Healthy Shamrock Shake
Mint Smoothie
Paleo Peach Coconut Smoothie
Gingerbread Smoothie
Mojito Smoothie Recipe with Lime and Mint
Pumpkin Coconut Paleo Smoothie Recipe
Pina Colada Smoothie Greek Style
Strawberry Banana Coconut Smoothie
Tropical Fruit Smoothie
Pina Colada Smoothie
Skinny Pina Colada Smoothie
Healthy Peach Berry Crumble Smoothie
Blueberry Pie Smoothie
Almond Joy Smoothie
The Tropical Smoothie Dairy Free
Blueberry Banana Smoothie
Creamy Cantaloupe Smoothie