This post may contain affiliate links. Please read my disclosure.
This post first appeared over at Real Housemoms where I'm a contributor.
Take the classic Sheppard's Pie and mix it up a bit with this delicious CORNED BEEF SHEPPARD'S PIE!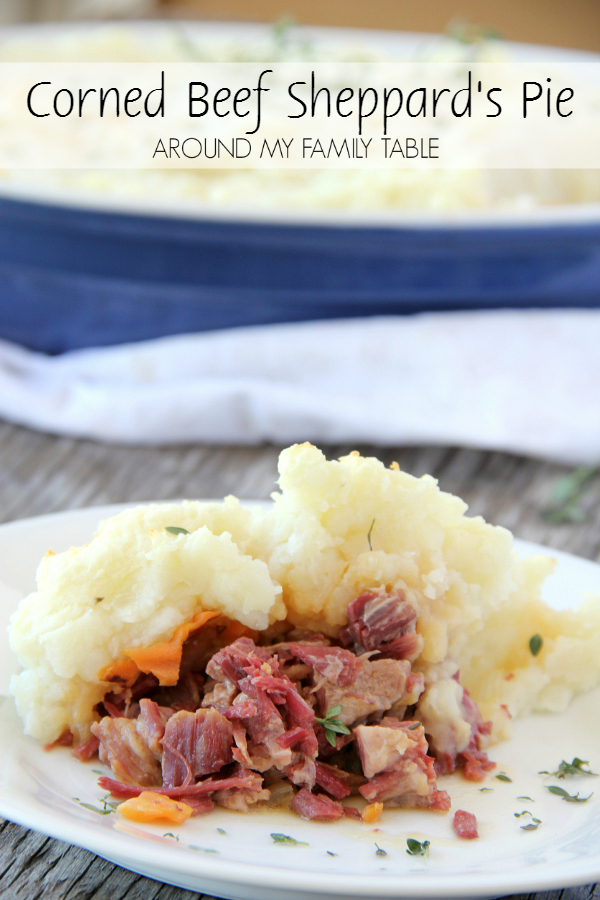 I could eat corned beef all year long In fact, I just made my own from scratch. Did you know it takes about 7 days to cure the beef and then you have to still cook it? It's definitely a labor of love and worth every single minute. It was the best corned beef I've had!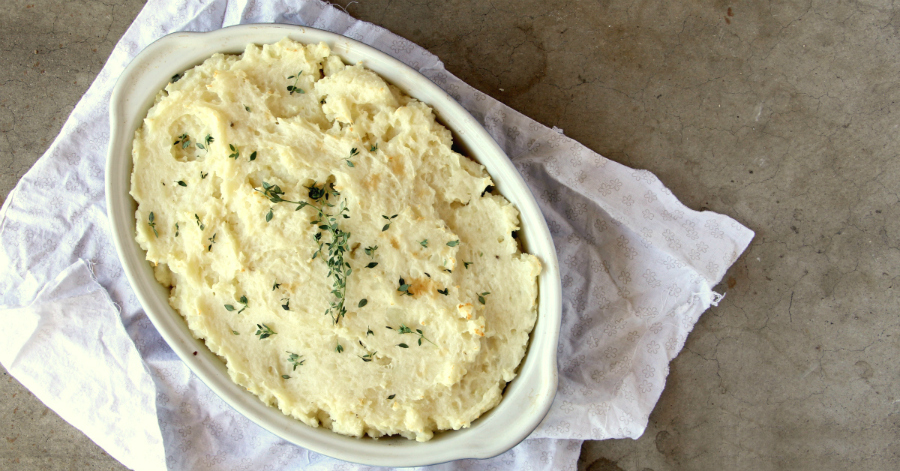 Whether you make your own from scratch, buy one in the store, or buy a pre-cooked and sliced package of corned beef you can make this recipe and it will be delicious. I used leftover corned beef and mashed potatoes and it came together really fast. The best part is that you can throw this together in the morning and keep it in the fridge until supper time. Don't you love a meal that can be made in advance and then warmed when needed….it's a life saver on busy school nights.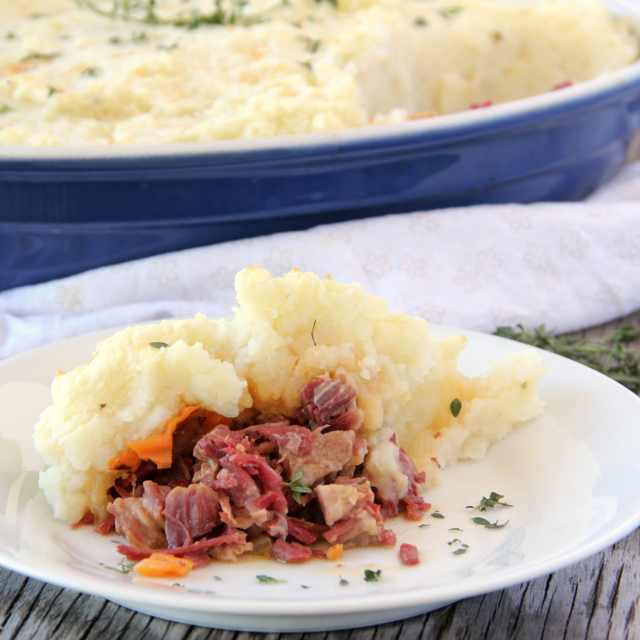 Besides the meat swap, I left out the peas that are traditionally found in Sheppard's Pie because they aren't normally served as a corned beef side dish. I did add some sauteed onions and carrots for the vegetable layer. It's total comfort food for me, especially because of the giant layer of mashed potatoes.
Nothing is better than comfort food for the whole family on a busy night!
If you love corned beef as much as I do, check out these other corned beef recipes or my favorite Corned Beef Irish Tacos.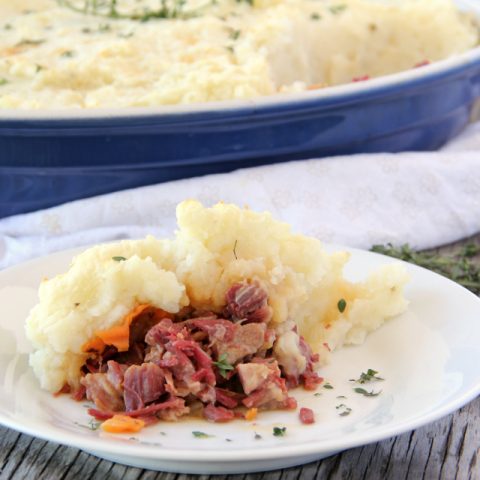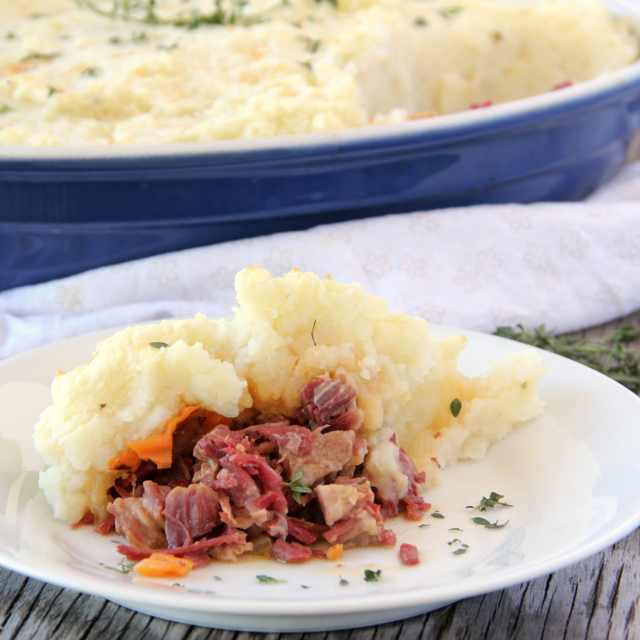 Corned Beef Sheppard's Pie
Take the classic Sheppard's Pie and mix it up a bit with this delicious CORNED BEEF SHEPPARD'S PIE!
Ingredients
3 cups diced carrots
1 cup diced onion
1 tbls olive oil
4 cups cooked and chopped corned beef
1 cup beef stock
1 tbls corn starch
1 tsp dried thyme
1 tsp Worcestershire sauce
1 tsp Dijon
5 -6 cups prepared mashed potatoes
Instructions
Preheat oven to 400 F and spray a casserole dish (about 9x13 sized) with non stick cooking spray.
In a medium pan, saute carrots and onions in olive oil over medium high heat. Cook vegetables until soft, but not caramelized, about 5-10 minutes. While vegetables cook, combine beef stock, corn starch, thyme, Worcestershire sauce, and Dijon in a small bowl and set aside.
Layer corned beef in prepared pan. Add a layer of vegetables and then pour sauce evenly over the vegetables. Top with an even layer of mashed potatoes. Place in oven and cook 20-30 minutes or until everything is heated through.