This post may contain affiliate links. Please read my disclosure.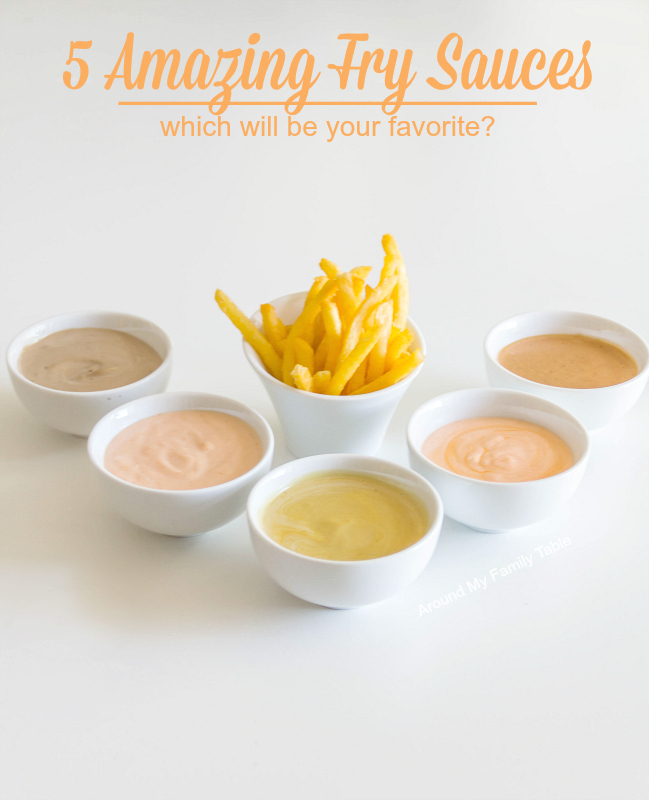 In the words of my cousin, "These are gonna be Ah-Maze-Ing!" I will dip my fries in just about anything except ketchup. I'm just not a fan of ketchup, so I've become a fan of fancy fry sauces. At this point in my life, I don't think I've met a fry sauce that I didn't love. There is just something amazing about dipping that hot, salty french fry in a cool creamy dip. My mouth is totally watering just thinking about these sauces again. Which of these 5 Amazing Fry Sauces will you try first?
I've tried them all many, many times over the last couple years and I definitely have a favorite. I love all of them, but one stands out to me. I've debated on telling y'all which is my favorite. I promise they are all amazing…yes, even the balsamic one…we use that as a burger spread too and it takes the burger to a whole new level!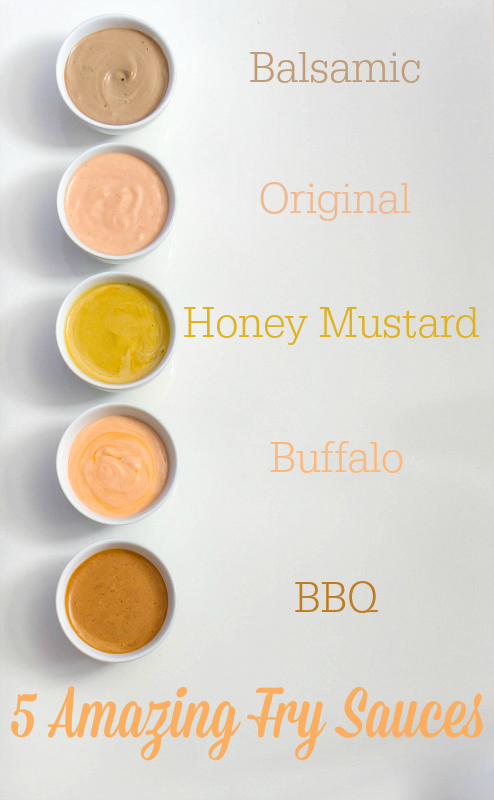 So you really want to know my favorite. I always thought the buffalo sauce was my favorite….until I made the BBQ! It totally rocked my fry-dipping world. I challenge you to try them all and then decide on a favorite. Good thing is that they are so easy that you could make a different sauce for each family member and it still wouldn't take you five minutes.
When creating your dip, please please please, use real mayonnaise and not miracle whip. On a side note, I use Vegenaise since I'm allergic to eggs and it works beautifully and it's delicious!
5 Amazing Fry Sauces!
Balsamic
1/2 cup cup mayonnaise
1/4 cup balsamic vinegar
1/4 tsp freshly ground black pepper
Original
1/2 cup cup mayonnaise
1/4 cup ketchup
1/2 tsp onion powder
2 tsps pickle juice
Honey Mustard
1/2 cup cup mayonnaise
1/4 cup mustard
2 tbls honey
Buffalo
1/2 cup mayonnaise
1/4 cup Frank's Red Hot Sauce
BBQ
1/2 cup cup mayonnaise
1/4-1/2 cup BBQ sauce
Directions:
Mix the ingredients for the sauce you want to try. Dip fry. Enjoy! Serve within one day.