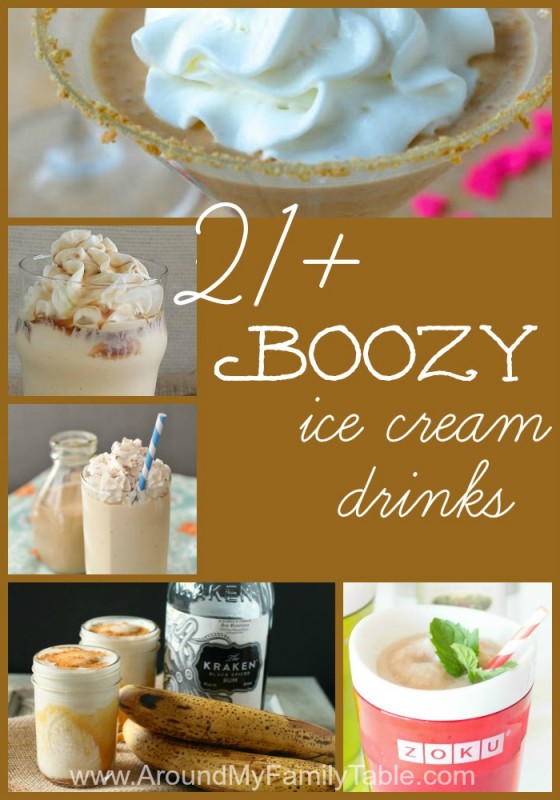 I am always looking for a good way to cool down during the hot summer months. It gets scorching here with temps in the 100's. Seeking out yummy ice cream treats or refreshing cocktails is really just a survival tactic, right? It can be so relaxing to hang out and sip on a cocktail or treat yourself to ice cream, but why not have the best of both worlds? Ice cream floats and shakes are not just for the kiddos! I have a great roundup of 21+boozy alcoholic ice cream drinks that will make the heat bearable. These recipes are sure to please the kid in you while still satisfying the grown-up, too!
Boozy Horchata Slushies (GF, DF) (pictured)
Salted Caramel Milkshake [homemade Baileys] (GF, DF)
Lemon-Rosemary Gin Fizz with Cucumber Sorbet
Chocolate Burbon Maple Bacon Milkshake
Cherry Spritzer Ice Cream Float
Bananas Foster Milkshake (pictured)
Cookiebutter Milkshaketini (pictured)
Baileys Mint Ice Cream and Chocolate Stout Float
Kahlua Cream Milkshake (pictured)
Join the newsletter
Get Delicious & Seasonal Recipes in your INBOX every week.