This post may contain affiliate links. Please read my disclosure.
I have a great roundup of 21+ boozy alcoholic ice cream drinks that will make the heat bearable. These recipes are sure to please the kid in you, while still satisfying the grown-up, too!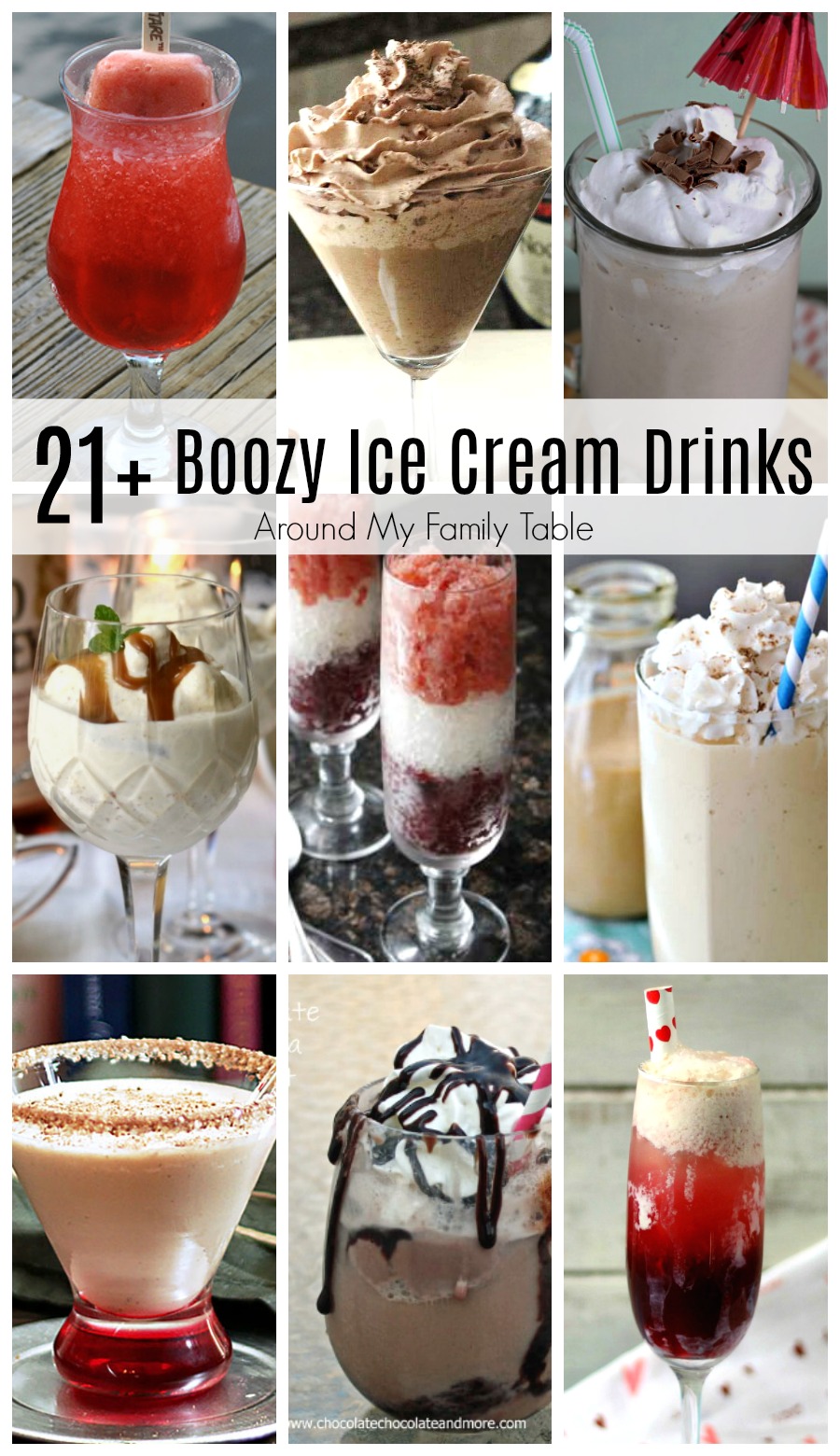 Best Ice Cream Alcoholic Drinks
Ice cream floats and shakes are not just for the kiddos! Adults love cold, refreshing treats too, and these boozy alcoholic ice creams drinks are sure to hit the spot!
I am always looking for a good way to cool down during the hot summer months. It gets scorching here with temps consistently in the 100's. Seeking out yummy ice cream treats or refreshing cocktails is really just a survival tactic, right?
As the sun goes down after a long hot day, and the kids are winding down for the night, I like to sit out on my front porch, sipping on a cold adult beverage to end the day. Passing neighbors who are out for an evening walk sometimes stop by to say hi. Or hubbyman and I just sit and enjoy each other's company while watching the beautiful colors of the setting sun. It can be so relaxing to hang out and sip on a cocktail or treat yourself to ice cream, but why not have the best of both worlds?
Move past the generic Bailey's ice cream drink and try some other great flavor combos. Of course, there are a few Bailey's & Ice Cream options below too.
Boozy Alcoholic Ice Cream Drinks
Boozy Horchata Slushies (GF, DF)
Salted Caramel Milkshake (GF, DF)
Chocolate Burbon Maple Bacon Milkshake
Cherry Spritzer Ice Cream Float
Baileys Mint Ice Cream and Chocolate Stout Float
Bourbon Rootbeer Ice Cream Floats
Chocolate Mint Liqueur Vodka Shake
Strawberries and Cream Daiquiris
Irish Cream Ice Cream with Chocolate Chunks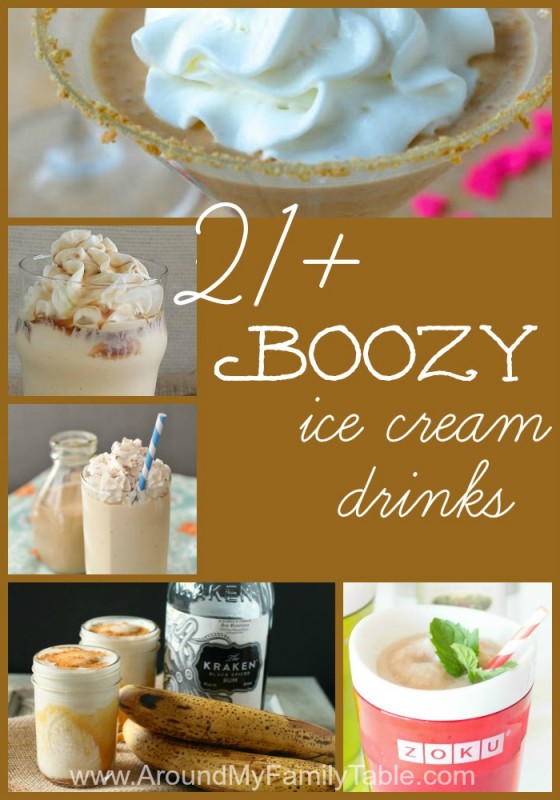 org: 6/16/14 updated: 7/23/18