This post may contain affiliate links. Please read my disclosure.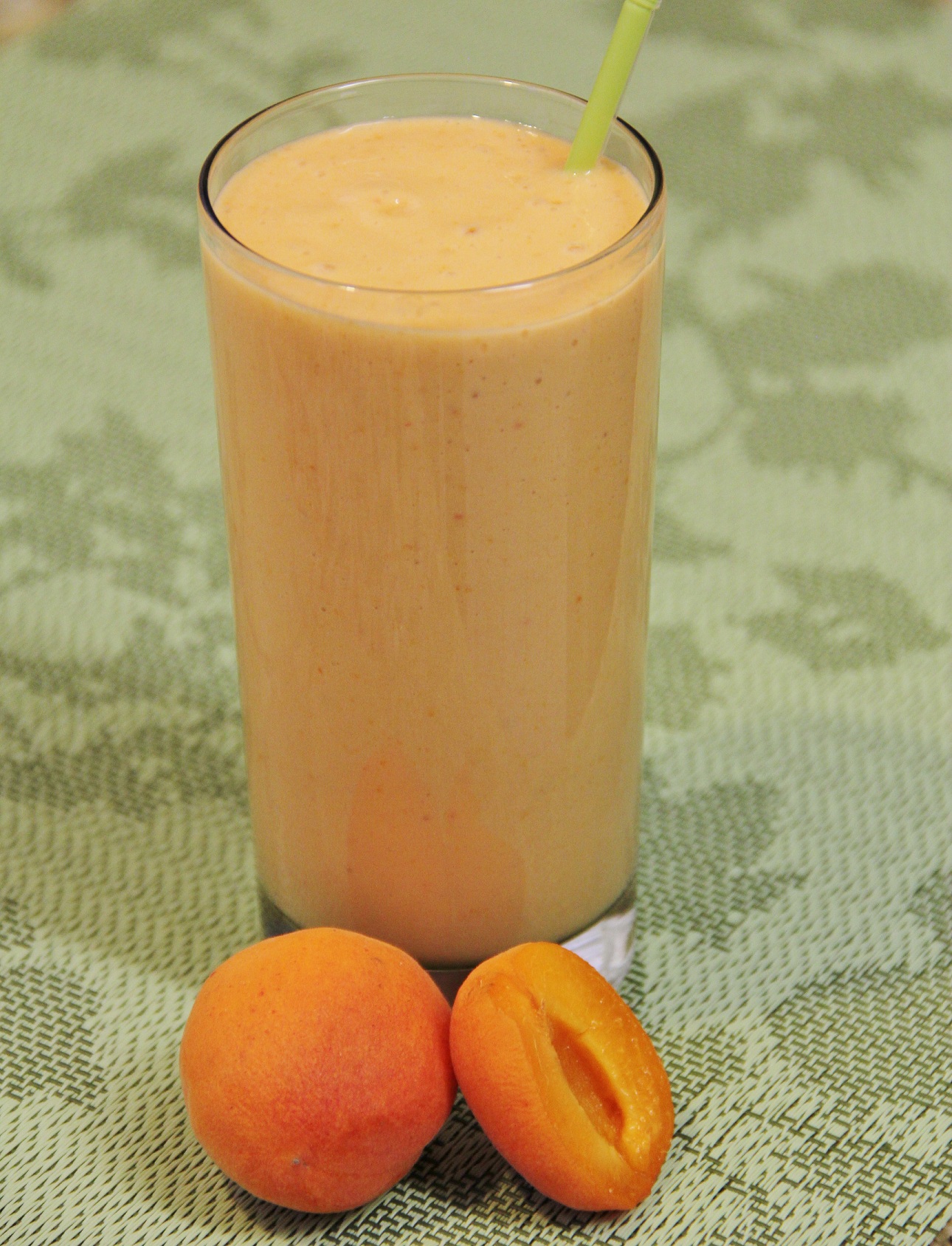 Every other Saturday, I get up at 4am and help with my local co-op. I love helping and I love getting to try all sorts of different produce. It forces me to use new ingredients and ones that I wouldn't normally buy. We aren't huge apricot fans at my house. So a few weeks ago, when we got a ton of little apricots I knew they wouldn't get eaten unless I got creative. The kids prefer other fruits, but they do love smoothies.
My kids will do almost anything for a smoothie. And when I say almost anything, I mean almost anything. They clean their rooms, vacuum the floor, pick up the toys, I've even had the bathroom cleaned while I made a smoothie. Since the kids could live on smoothies, I try to keep them a bit healthy. No ice cream, usually no juice, very little added sugar if any at all. You get my point, right. I also add in veggies secretly too sometimes, but not this time. I wanted the apricots to shine!
The first time I made this I used greek yogurt…trying to be healthier…but it was way to tangy and over powered the apricot flavor. So, I tried again with plain yogurt. Pretty tasty! If you use vanilla yogurt then omit the vanilla extract.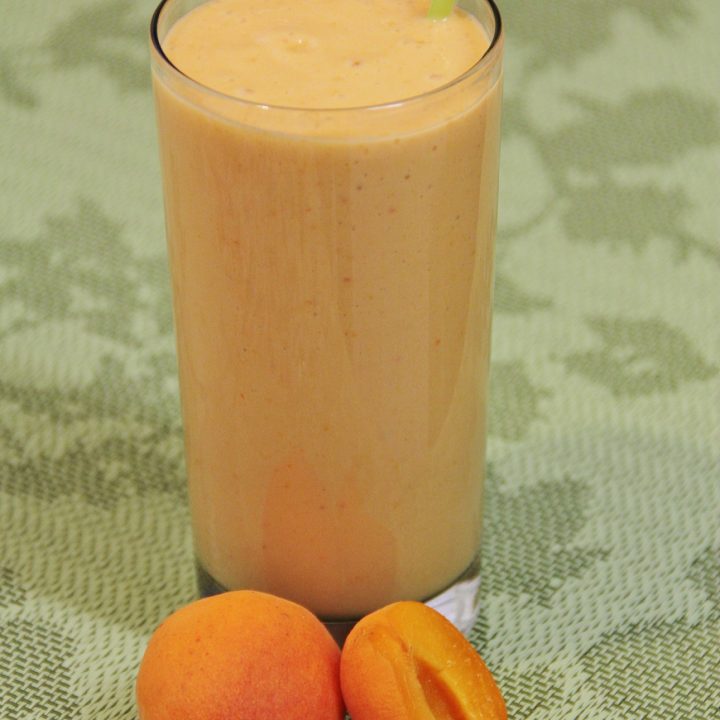 Apricot Smoothies
Fresh apricots bring flavor and nutrition to this delicious breakfast smoothie! Apricot smoothies are great for after school snacks, too!
Ingredients
10 apricots, cut in half and seed removed
1/4 c plain yogurt
1/2 c milk
2 tbsp honey
1 tsp vanilla
Instructions
Blend all ingredients in blender until smooth. Pour into two chilled glasses and serve!
Nutrition Information:
Yield:

2
Serving Size:

1
Amount Per Serving:
Calories:

203
Total Fat:

2g
Saturated Fat:

1g
Trans Fat:

0g
Unsaturated Fat:

1g
Cholesterol:

7mg
Sodium:

54mg
Carbohydrates:

42g
Fiber:

4g
Sugar:

36g
Protein:

6g