This post may contain affiliate links. Please read my disclosure.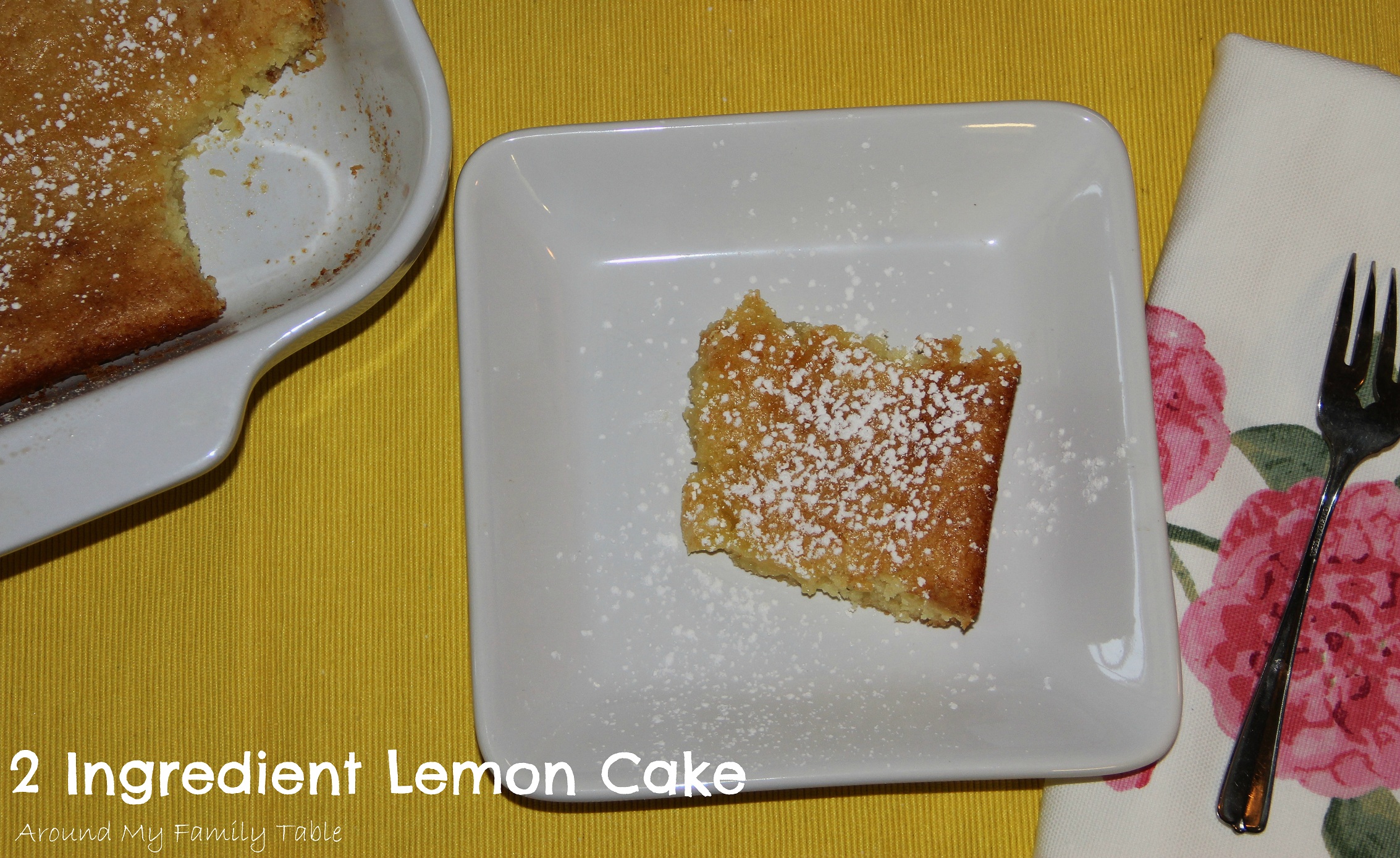 Yes, it's true! It really is only 2 ingredients. Now, I love to cook from scratch most of the time, but even this busy mom will take a short cut every now and then. I don't think this will replace my from scratch lemon cake recipe, but it is nice that I can both of these ingredients in my pantry and can make a cake at moment's notice if we have drop in company or an impromptu dinner party.
My Granny actually sent me this recipe as a forward from a friend, so I really have no idea where it came from, but I HAD to give it a try. It was actually called ingredient lemon bars….but ya know…it was nothing like a lemon bar. It was actually the most moist lemon cake that I had tried in a really long time.
What do you think about using a box cake mix? Do you do it? Do you mostly do scratch cakes?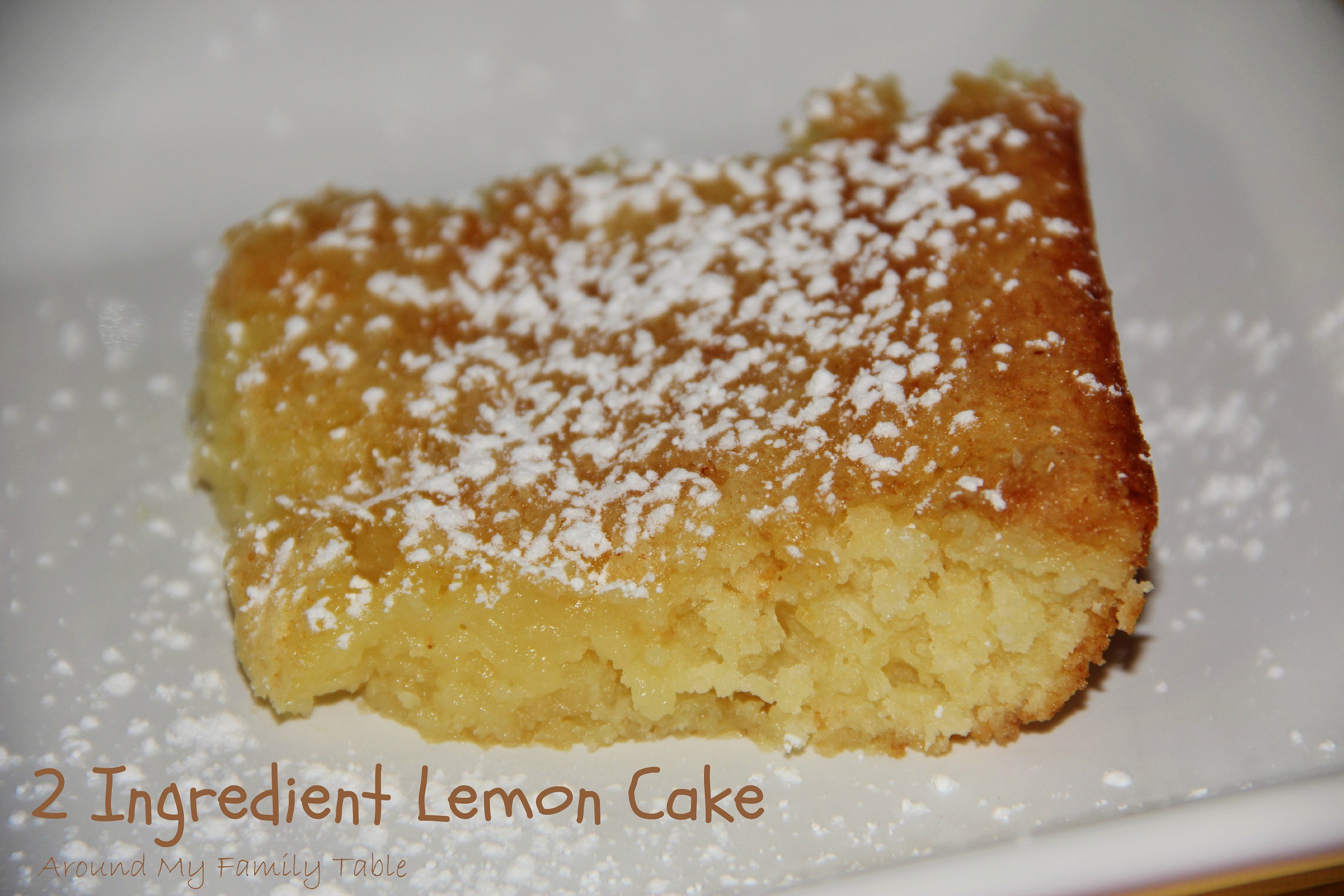 2 Ingredient Lemon Cake
1 box angel food cake mix
1 can lemon pie filling (I used a 23oz jar)
Preheat oven to 350 degrees.
Combine dry cake mix and pie filling in large bowl. Pour into greased 9 x 13″ baking pan. Bake for 25-35 minutes or until top is starting to brown.
Cool completely and top with powdered sugar, if desired.