This post may contain affiliate links. Please read my disclosure.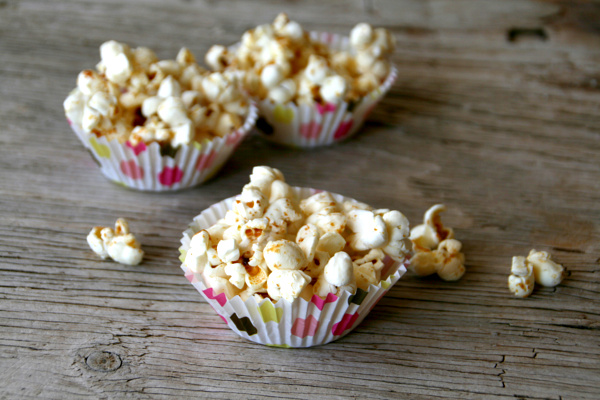 I think, if all the popcorn recipes this month are as good as this one, then we are all in for a HUGE treat! This first recipe comes from Dorothy over at Shockingly Delicious. I have followed Dorothy's blog for years, even before AMFT. So I was thrilled to meet her at Camp Blogaway last May. Her recipes are scrumptious, simple-to-prepare, tried-and-true, and "scary good" with big flavors. Welcome Dorothy!
A decade ago when my daughter was small, she had a pajama party in her preschool class and I enthusiastically signed up to bring pop corn. Instead of buying a few bags of already popped corn and calling it a day, I was bucking for "mom of the year" honors, so I remember making my easy home version of Kettle Corn, that addictive, sweet-yet-slightly-salty treat you get at fairs and farmer's markets.
At the fair, they stir it up in a huge, black, cast-iron kettle, and it smells so good the aroma draws people from far away.
These days, as she settles solidly in to high school, I am still bucking for the best mom award. But the stakes are higher! Her palate – and mine! – are more developed, and we crave more complex, sophisticated, punchier flavors. But we still love pop corn.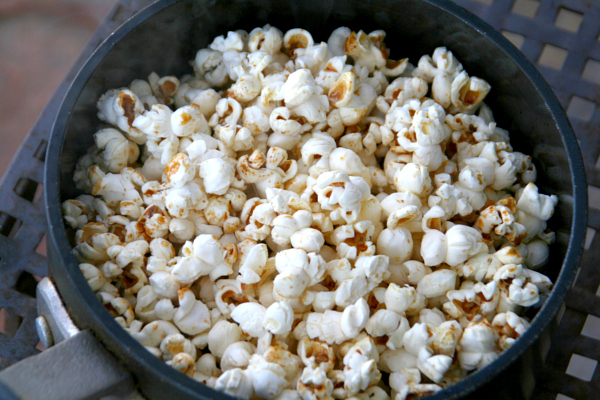 So what about adding the smoky scent of bacon? What about including the earthy musk of truffles?
Indeed, these flavors make the best pop corn a modern mouth craves.
Girl, you fire up the "Grey's Anatomy" reruns, and I'll pop the corn.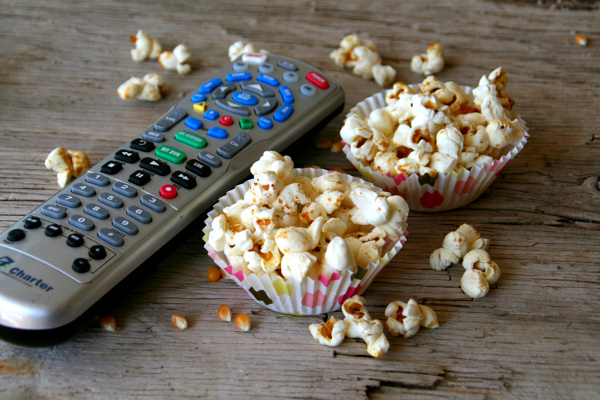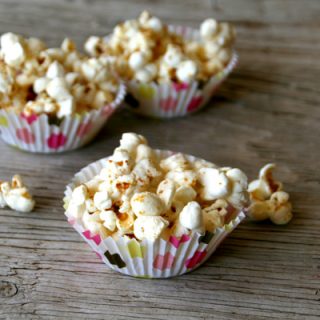 Bacon Truffle Kettle Corn
Smoky bacon, a whiff of earthy truffles and a touch of sugar marry to make the best Bacon Truffle Kettle Corn you'll ever taste!
Ingredients
1 tablespoon bacon fat
1 tablespoon grape seed oil
1/3-1/2 cup pop corn kernels
2 tablespoons granulated sugar
Truffle salt (Sabatino brand preferred)
Instructions
In a medium, heavy saucepan with a lid, heat bacon fat and oil until very hot. To test the oil, when you think it is hot enough, toss in one pop corn kernel. When it pops, fish it out and discard it; the oil is now hot enough and ready.
Pour pop corn kernels into hot oil, and then sprinkle sugar over top. Close lid, shake a bit and pop the corn for a minute or two. (Be careful not to heat it too long or it will scorch.)
When popping sound dies down, remove pan from heat and pour pop corn immediately into a big bowl. Sprinkle very lightly with truffle salt, stir and serve. Stir several times while it is cooling so pieces don't clump together.
Serves 3-4.