This post may contain affiliate links. Please read my disclosure.
This recipe is in partnership with SPLENDA® Sweetener Products.
There are just 3 simple ingredients for this refreshing Berry Spritzer, with fewer calories from added sugar. It will be your go-to summer drink for sure!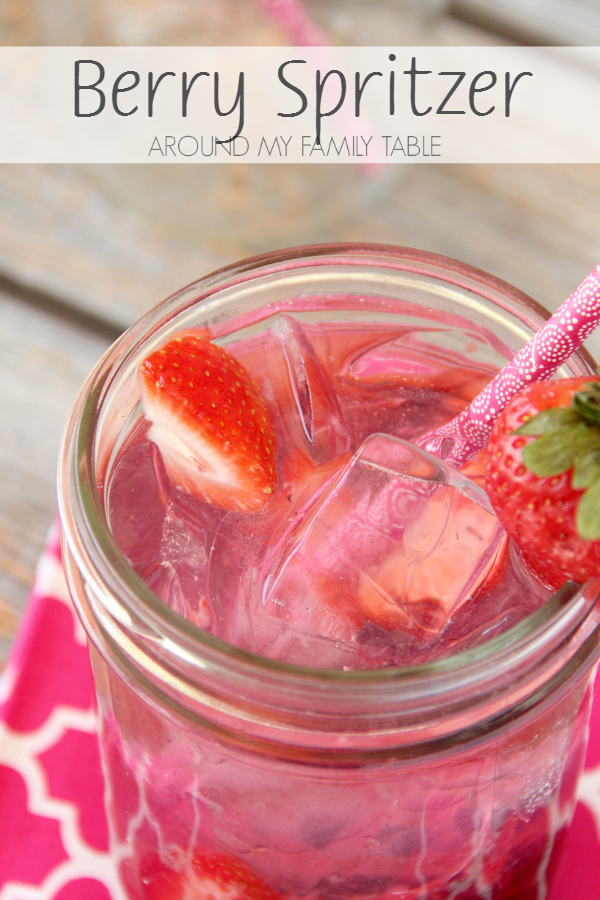 This Berry Spritzer could not be easier, y'all! With only 3 ingredients, you'll question why you ever wanted anything else to quench your thirst. I imagine sipping' on these, sticking my toes in the water and relaxing.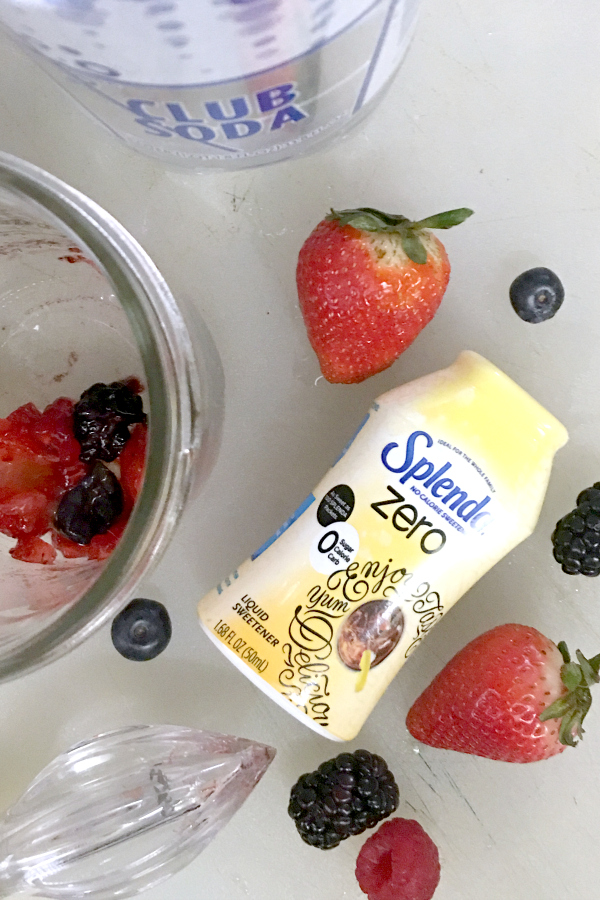 The temperature is rising, and I needed to find perfect to cool us down on hot summer days. This Berry Spritzer is something my whole family loves, and is such a breeze to make. Since SPLENDA ZERO™ Liquid Sweetener is liquid, there's no need to make a simple syrup- it's all done for you! It is a great low-cal alternative to sugary drinks like soda or lemonade.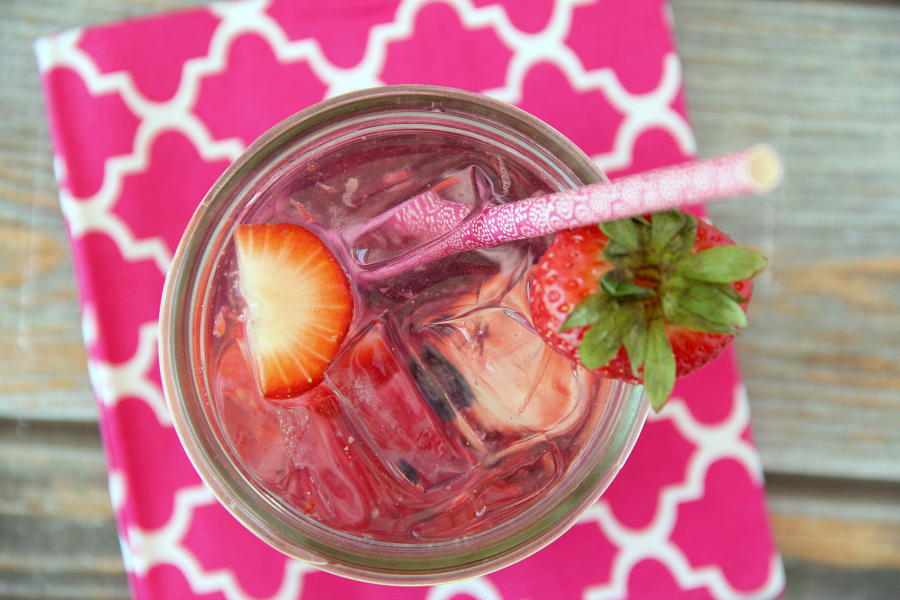 It's the perfect time of year for berries, and these look so festive!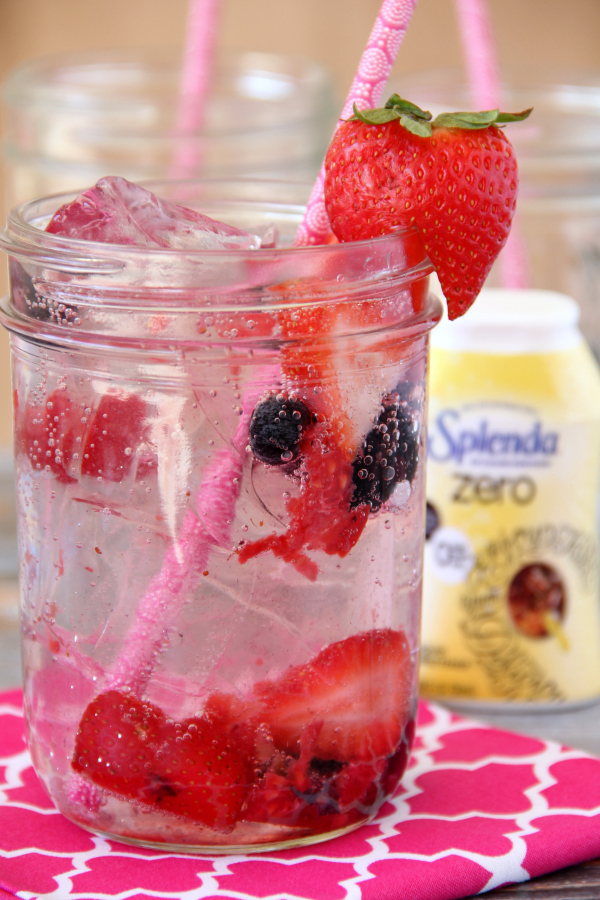 This Berry Spritzer is a refreshing mocktail that works for one, or for a crowd.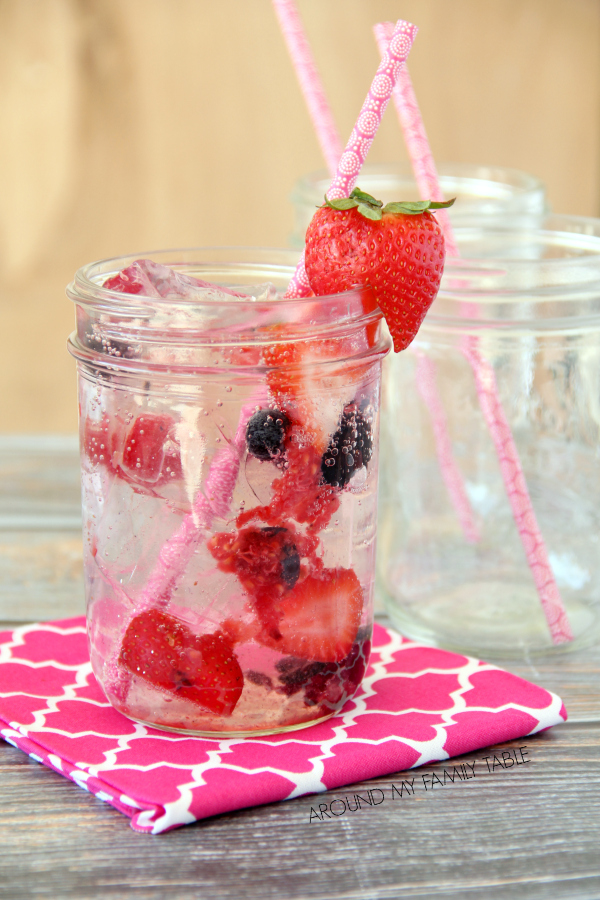 I've made this drinks when I have my girl friends over during the day while the kids are at school for some much needed "mom only" time. These drinks are always a hit and the ladies love that they haven't blown their diets with it too.
The best part is that you can change up the flavor using whatever berries you like, whether it's a combination of different berries or just one type. Feel free to mix it up!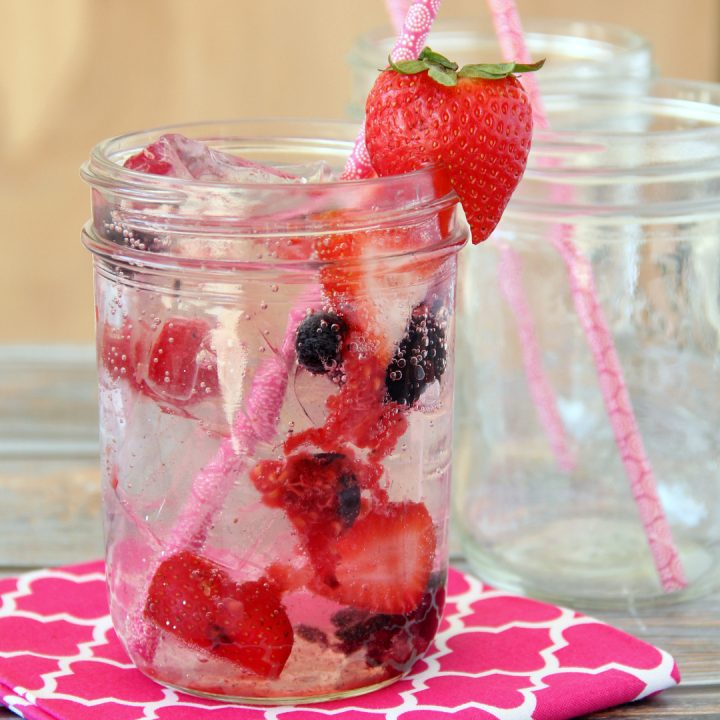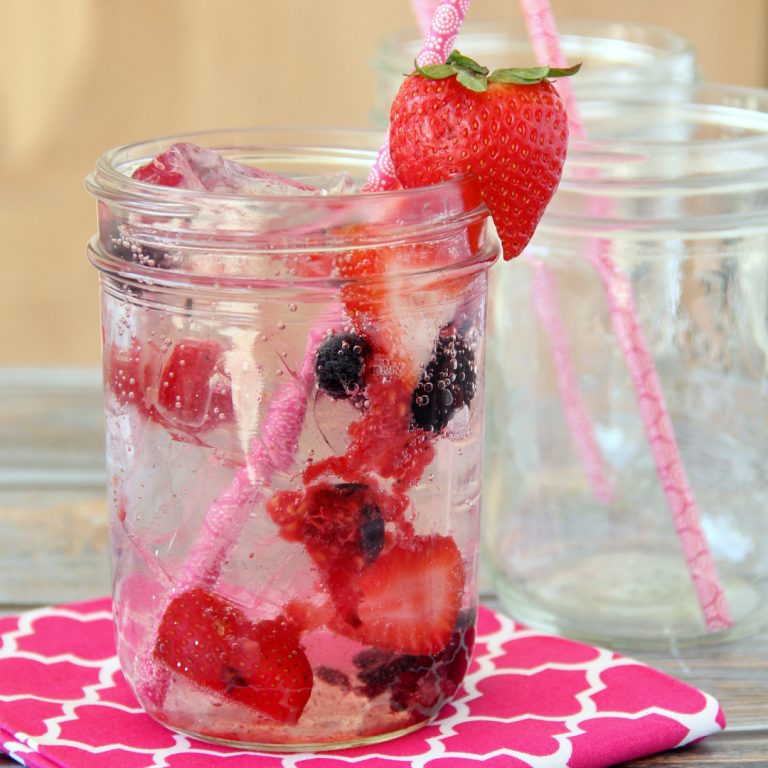 Berry Spritzer
A refreshing, no guilt drink made with fresh fruit and sparkling water. Feel free to use whatever berries you enjoy or have on hand.
Ingredients
1/2 cup mixed berries
6-8 oz sparkling water
1 squeeze SPLENDA ZERO™ Liquid Sweetener (equals 1 tsp sugar)
ice
Instructions
Place berries in a pint sized mason jar and smash fruit in the bottom of the cup to release the juice. (I used the back end of a long wooden spoon).
Fill jar with ice and squeeze in SPLENDA ZERO™ Liquid Sweetener. Top with sparkling water to fill jar.
Add a straw, swirl, and enjoy.
Nutrition Information:
Amount Per Serving:
Calories:

13
Carbohydrates:

3g
SPLENDA® Brand | Sweet Swaps | Facebook | Twitter | Instagram | Pinterest
Disclaimer: This post is part of my ongoing partnership with SPLENDA® Brand. #sweetswaps #splendasweeties