This post may contain affiliate links. Please read my disclosure.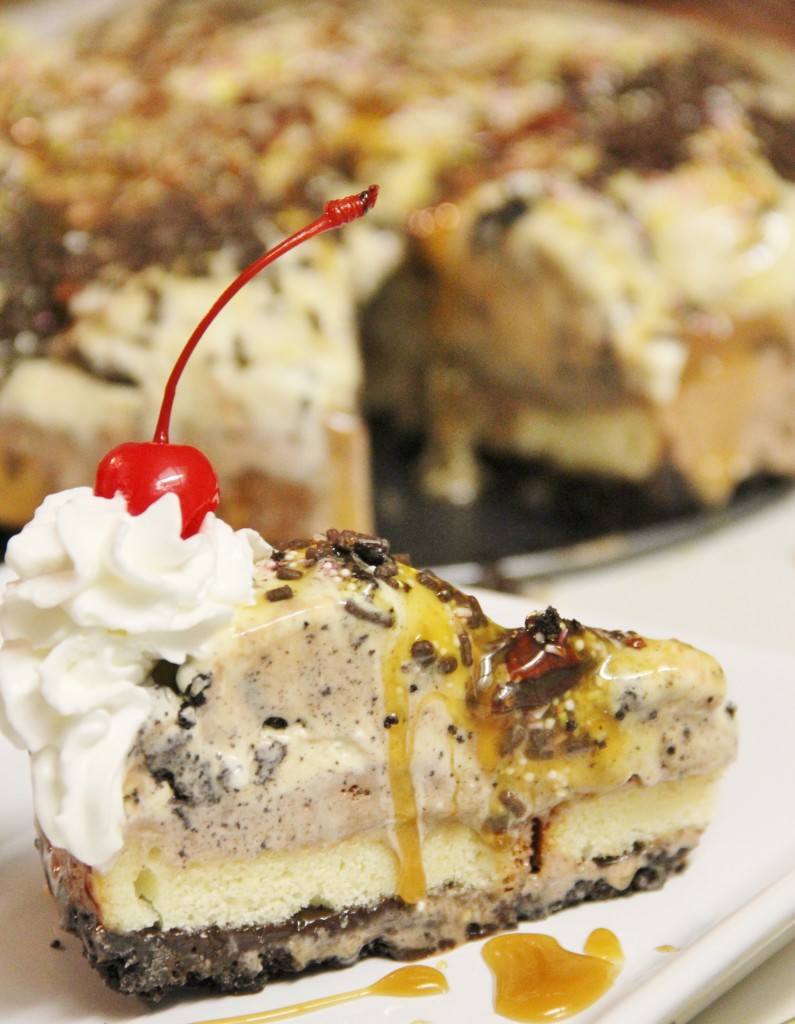 A couple weeks ago, I hosted an end of summer Messy Party for my kids and a few of their friends. Usually, I'm a super control freak and make the cake as perfect as I can get it, but once in a blue moon I let my hair down and let the kids go for it! So while this is not the best looking cake…
It tastes fantastic!
And the kids had a blast!
There really isn't a "recipe" per se, but more of a technique…it's so easy, but does take some time since all the layers have to frozen as they go into the pan. Oh and the pan….a springform pan is a must.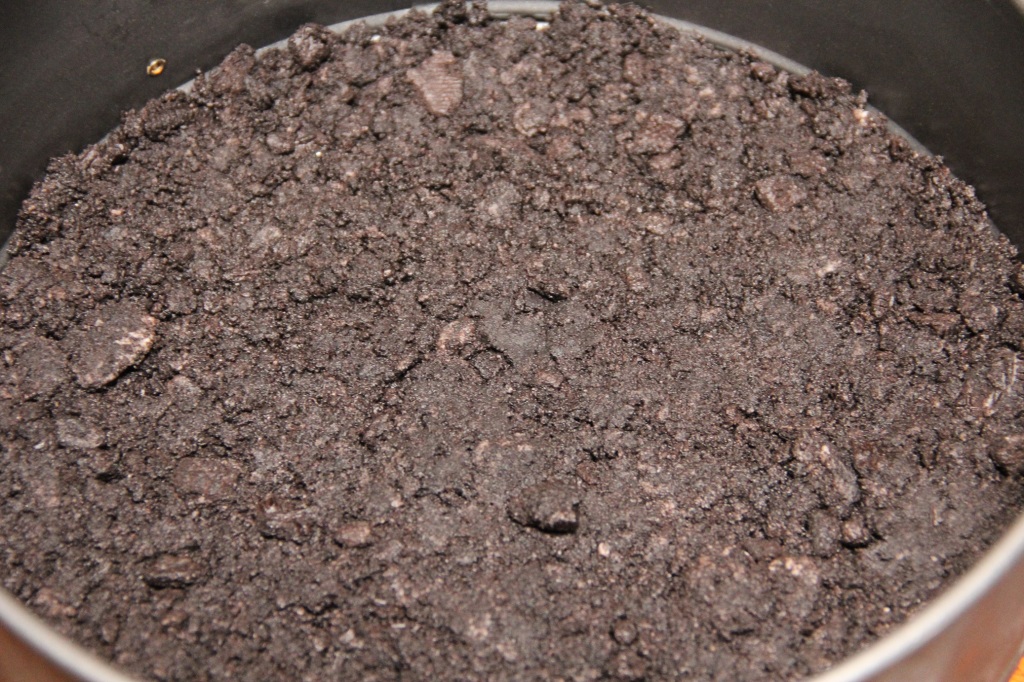 Start with a layer of crushed oreos mixed with melted butter, pressed into the springform pan.
(20 oreos crushed and mixed with 3 tbls melted butter)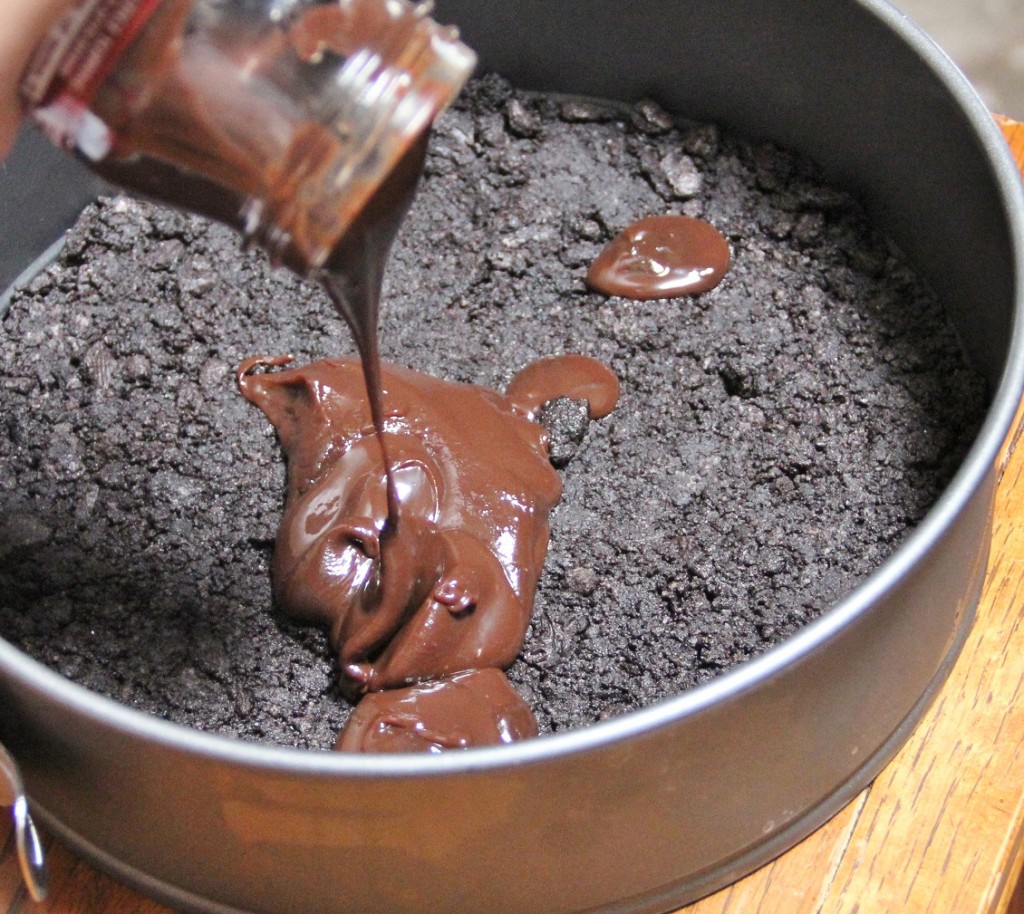 Heat up a small jar of hot fudge (minus the lid) and pour about 3/4 of the jar over the oreo crust.
Freeze!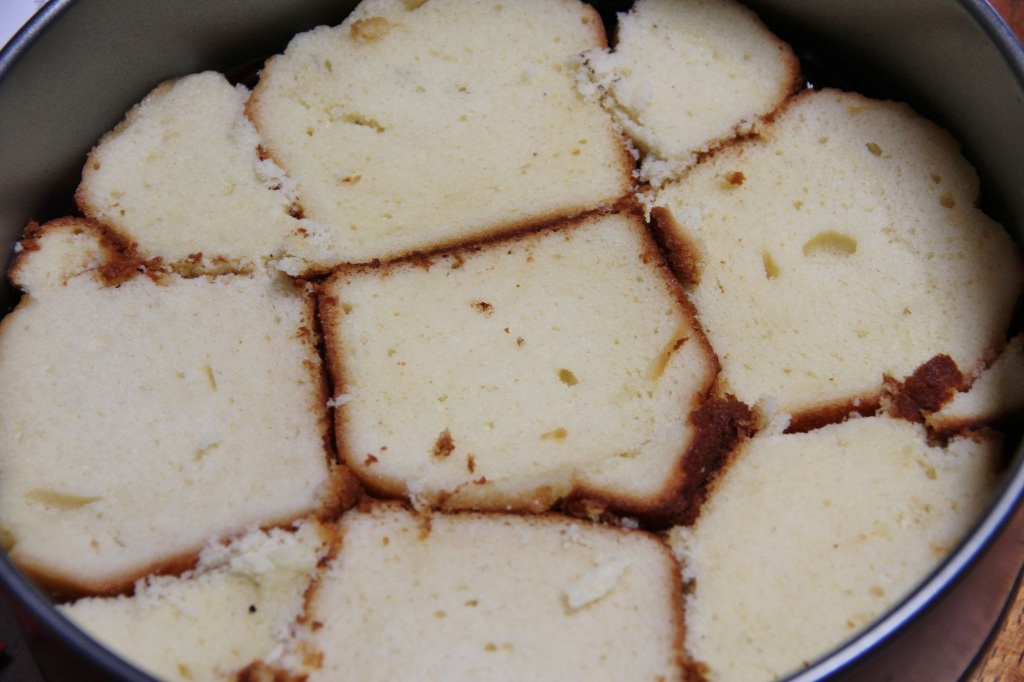 I cheated (shhh…don't tell) and used a store bought vanilla loaf cake. Feel free to bake up your own. Make sure that it completely covers the fudge topping layer.
Freeze for an hour!
(ummm…forgot to take a picture of the next step…sorry)
Thaw a 1/2 gallon carton of chocolate ice cream so that it is spreadable, but not melted.
Spread evenly over frozen cake layer, then freeze until it's totally frozen.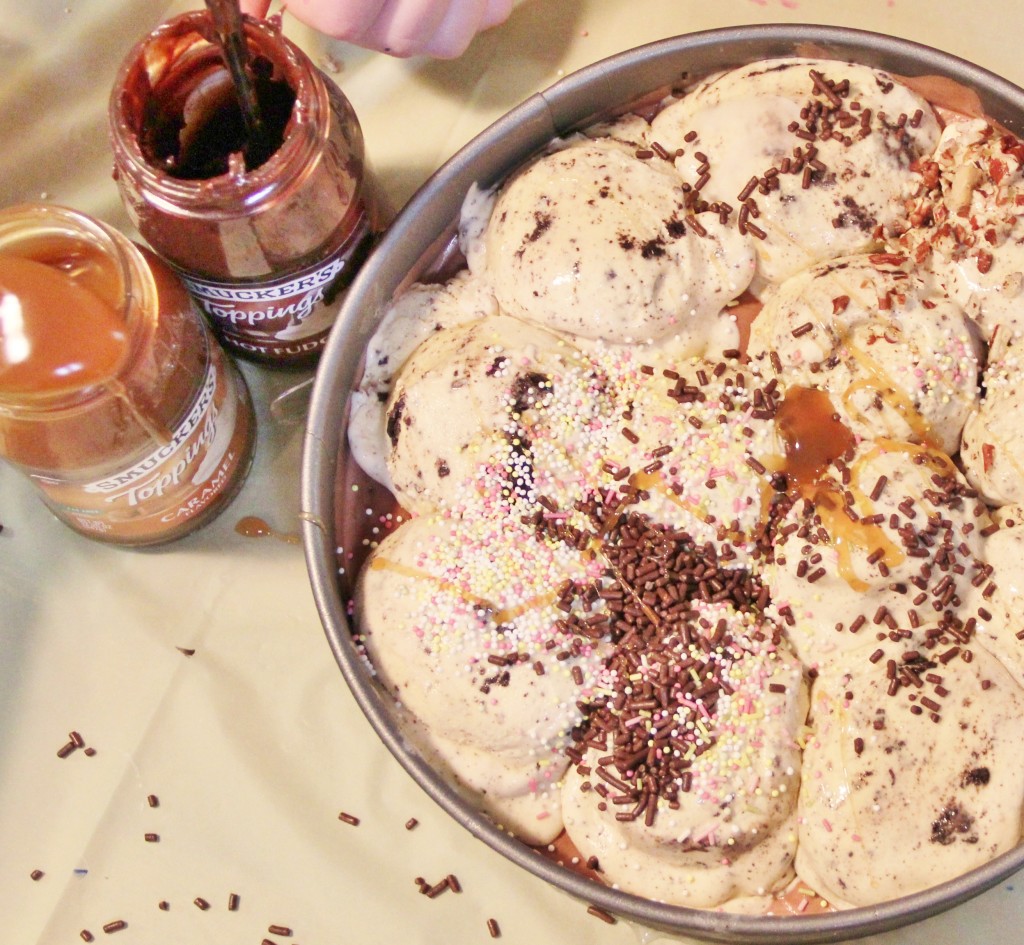 Next, using a 1 gallon container of cookies & cream ice cream, scoop out pretty scoops and place on top of chocolate layer.
Freeze again until solid.
Let kids decorate with what ever toppings you desire.
Nuts, Sprinkles (dye-free for us), Hot Fudge, Caramel, Whipped Cream, Cherries
Freeze again if it got too melty, otherwise; pop the cake out of the pan and…
EAT!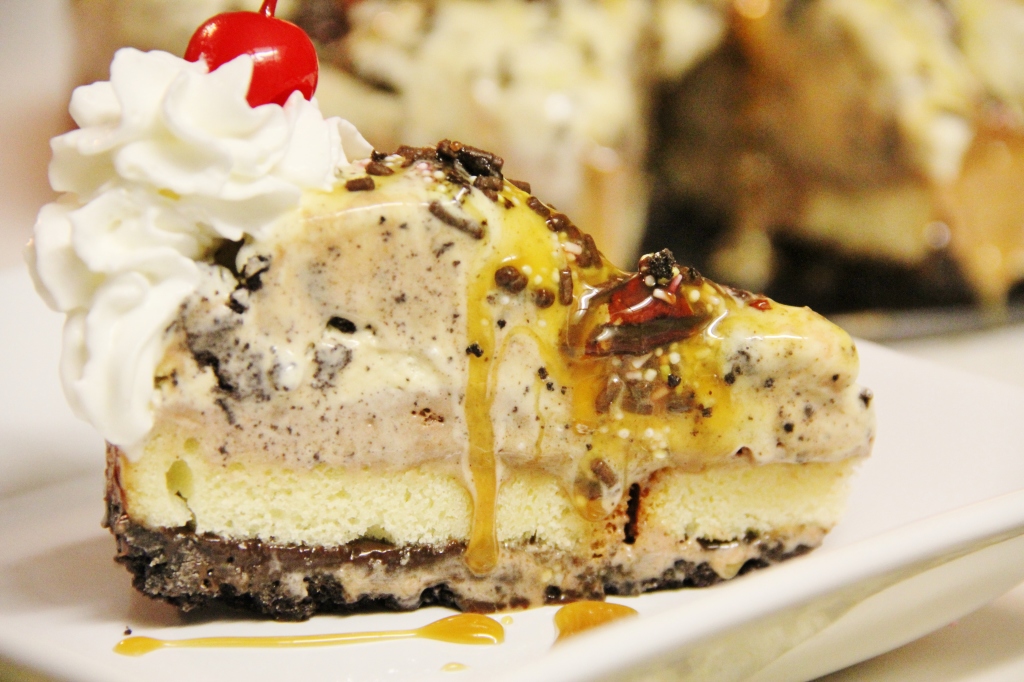 Am I the only one who has the ice cream and cake and cake song in their head? I've been singing the whole time I wrote this. LOL!