This post may contain affiliate links. Please read my disclosure.
These are seriously addictive! Unfortunately, there isn't a set "recipe" to follow, but I promise you can make them. And you are only limited by your imagination….but yes, I will list a few great flavor combos to tempt your palate. I get requests for these every year and some friends say they won't be my friend unless I give them more…more…more.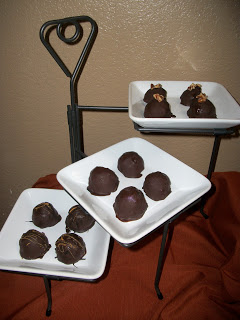 The cake balls are super easy. Crumble up a baked cake of your choice, add a liquid until you can form a ball when gently squeezing a handful of cake together (like the way wet sand does), freeze, dip in melted chocolate or roll in powdered sugar. YUM!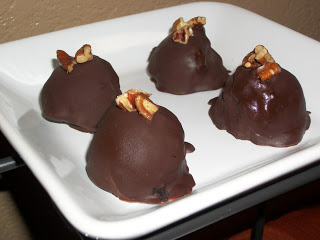 Here's another picture: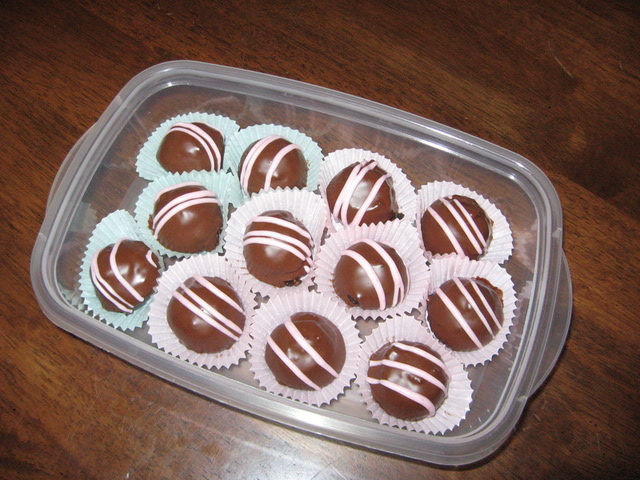 Just a few Flavor Combos:
Chocolate cake, coffee as liquid, dipped in chocolate
Yellow cake, eggnog, dipped in white chocolate
Vanilla cake, pumpkin spice creamer, white chocolate
Choc cake, nutella, chocolate
Spice cake, cream cheese, white choc
Tips:
*Soften or slightly melt "thick" liquids such as peanut butter, cream cheese, nutella….you want it to combine nicely with the cake.
*If using a perishable item such as cream cheese, creamer, eggnog….store your cake balls in the fridge.
*Keep formed (but not dipped balls) in the freezer until ready to use.
* Will keep months in freezer, a week or so in the fridge, and a couple days on the counter….if you don't eat them all.
*Use add-ins such as chopped up cherries, nuts, candy pieces, or coconut.