This post may contain affiliate links. Please read my disclosure.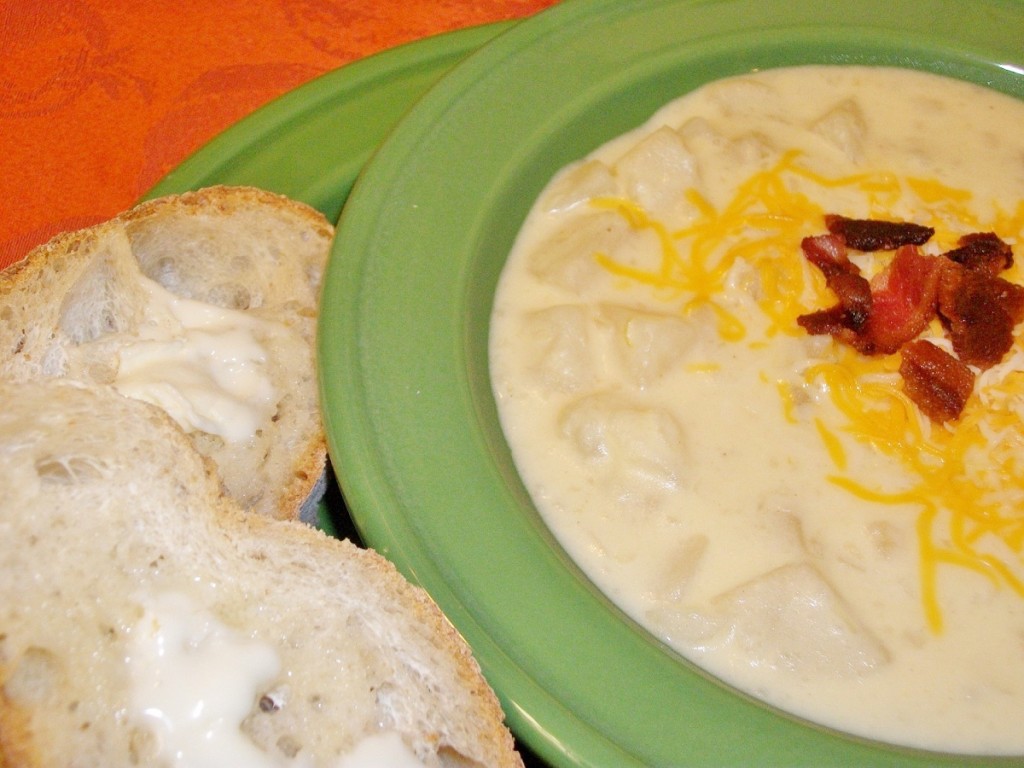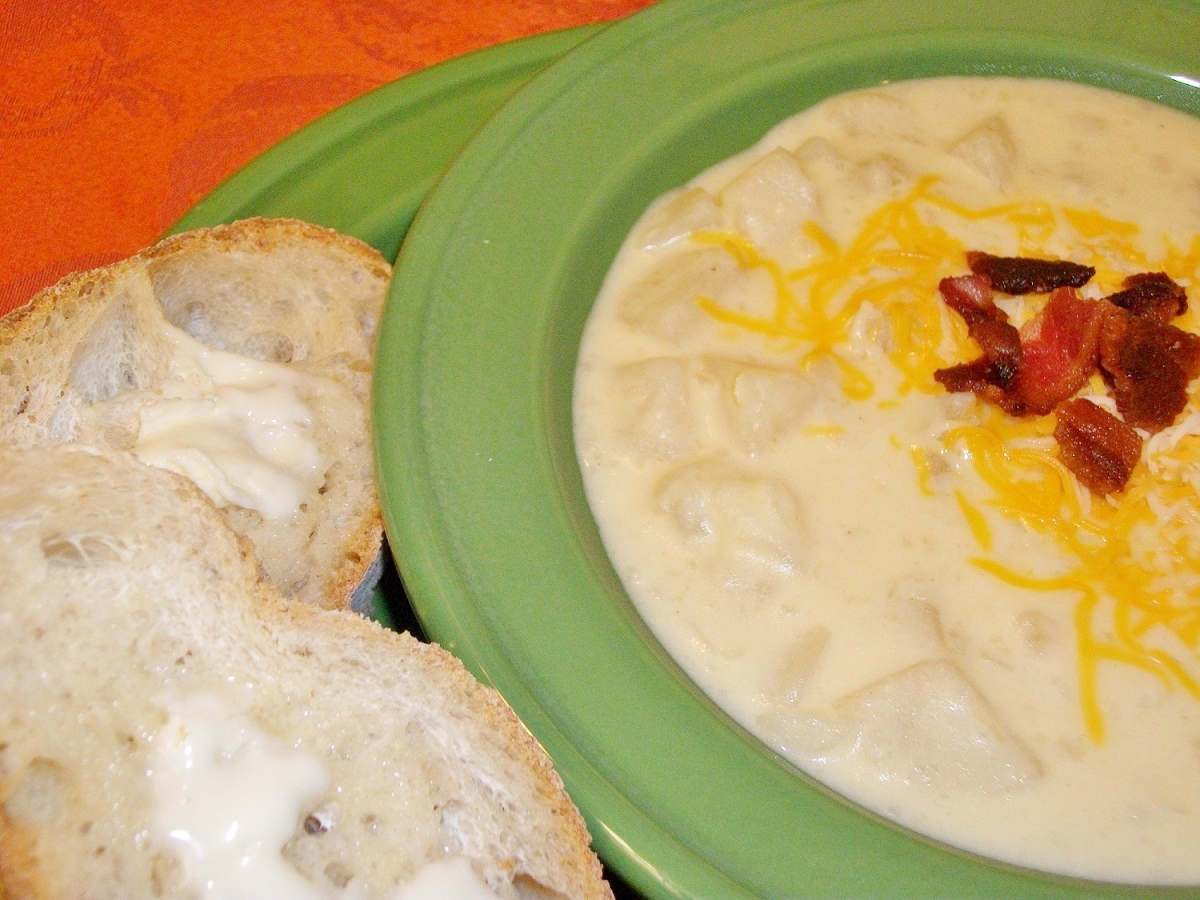 This is the easiest chowder to make. I was skeptical that so few ingredients would turn out a great chowder, but indeed it did.
It also makes great leftovers and freezes well too. Add a can of clams the second day, for a quick clam chowder. After all, that's what the restaurants do. I just leave my leftovers in the crock, put the lid on, stick it in the fridge. The next day, I put it back in the slow cooker with a can of clams around mid afternoon on low, for an easy supper. I love double duty recipes.
Slow Cooker Potato Chowder
8 cups diced Idaho potatoes
1/3 cup onion, chopped or a small handful of onion flakes
3 (14 1/2 ounce) cans veggie or chicken broth
1 (10 3/4 ounce) can condensed cream of celery soup
1 (8 ounce) package cream cheese, cubed, softened
1/2 lb bacon, cooked and crumbled
1/4 cup water
1 tbl cornstarch
shredded cheese and chives (opt)
Combine potatoes, onion, broth, and cream of celery soup in slow cooker. Cover and cook on low 8-10 hours or until potatoes are tender.
Use an immersion blender to puree part of the chowder (some potato chunks are desired, but this helps it thicken). Add cream cheese and blend well. Combine water and cornstarch, mix well. Add to chowder to thicken. Allow to cook a little longer to combine flavors and to thicken.
Top with bacon, cheese, and chives before serving.