This post may contain affiliate links. Please read my disclosure.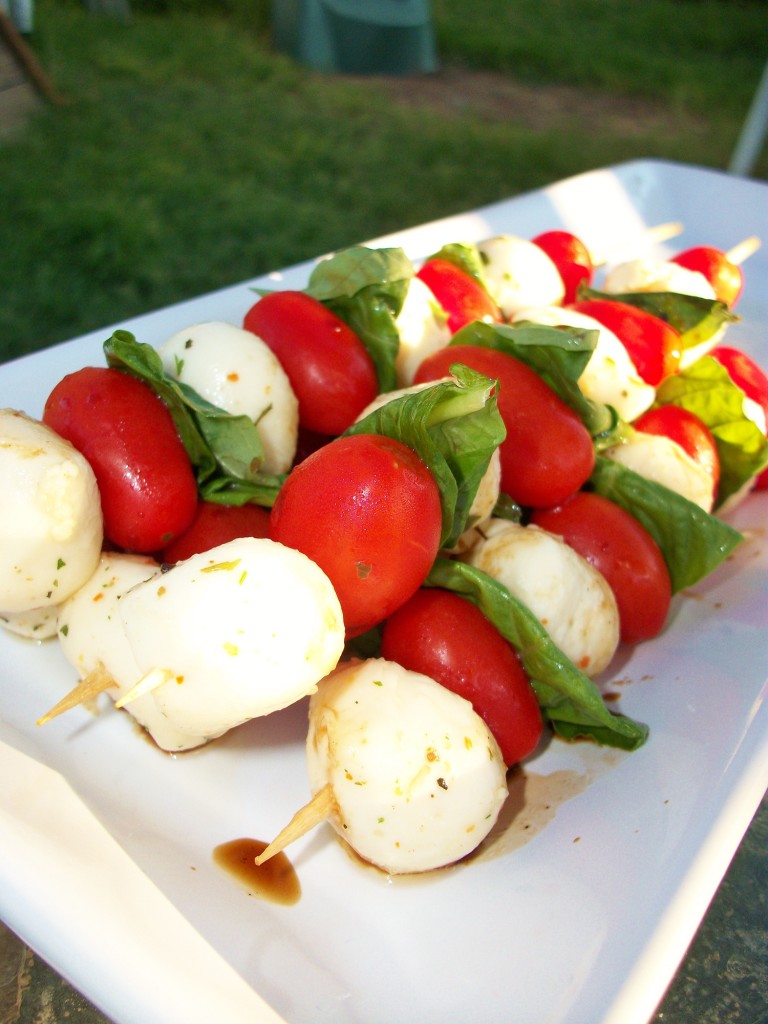 Hubbyman saw an ad in the paper at our local fine food store for caprese salad on a stick. Well, I was not about to pay the insane prices for it…so I promised to make it for him. Although, I went one step further and made a little balsamic reduction to drizzle over the top.
The salad was cool and refreshing. It was perfect with our steaks on a hot Arizona summer day. We each ate two and it was so easy to grab one of everything in a single bite (cheese, tomato, basil). YUM!
Caprese Salad on a Stick
skewers
fresh basil leaves
grape tomatoes
marinated mozzarella balls
1/2 cup balsamic vinegar
1 tbl sugar
Feed the tomatoes, basil, and mozzarella onto a skewer in a pattern, so that they look uniform and pretty. Store in fridge until ready to use.
Before serving, combine the balsamic vinegar and sugar in a small sauce pan. Bring to a gentle boil and allow to reduce at least by half (maybe 10-15 minutes). Stir frequently!
Drizzle over the top of the skewers. Enjoy!