This post may contain affiliate links. Please read my disclosure.
This post is in partnership with HONEY MAID Grahams, HERSHEY'S Milk Chocolate, and JET-PUFFED Marshmallows.
These Chocolate Covered Strawberry S'mores are everything you love about chocolate covered strawberries and everything you love about S'mores combined into one ultimate summertime dessert.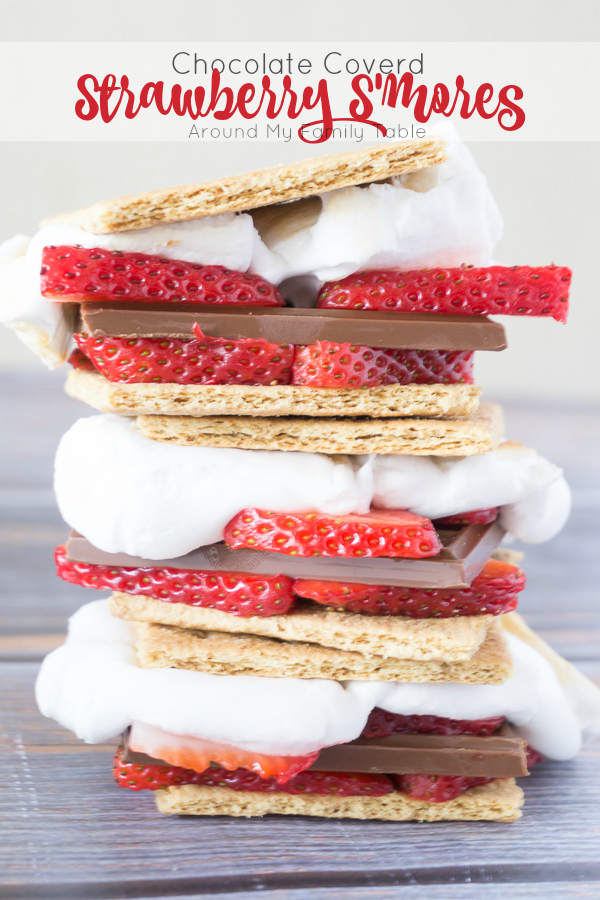 Summer is in full swing which means I'm hosting simple BBQs almost every weekend for family, friends, and neighbors. Since summer is about kicking back and having fun, I keep my BBQ parties super simple and low key.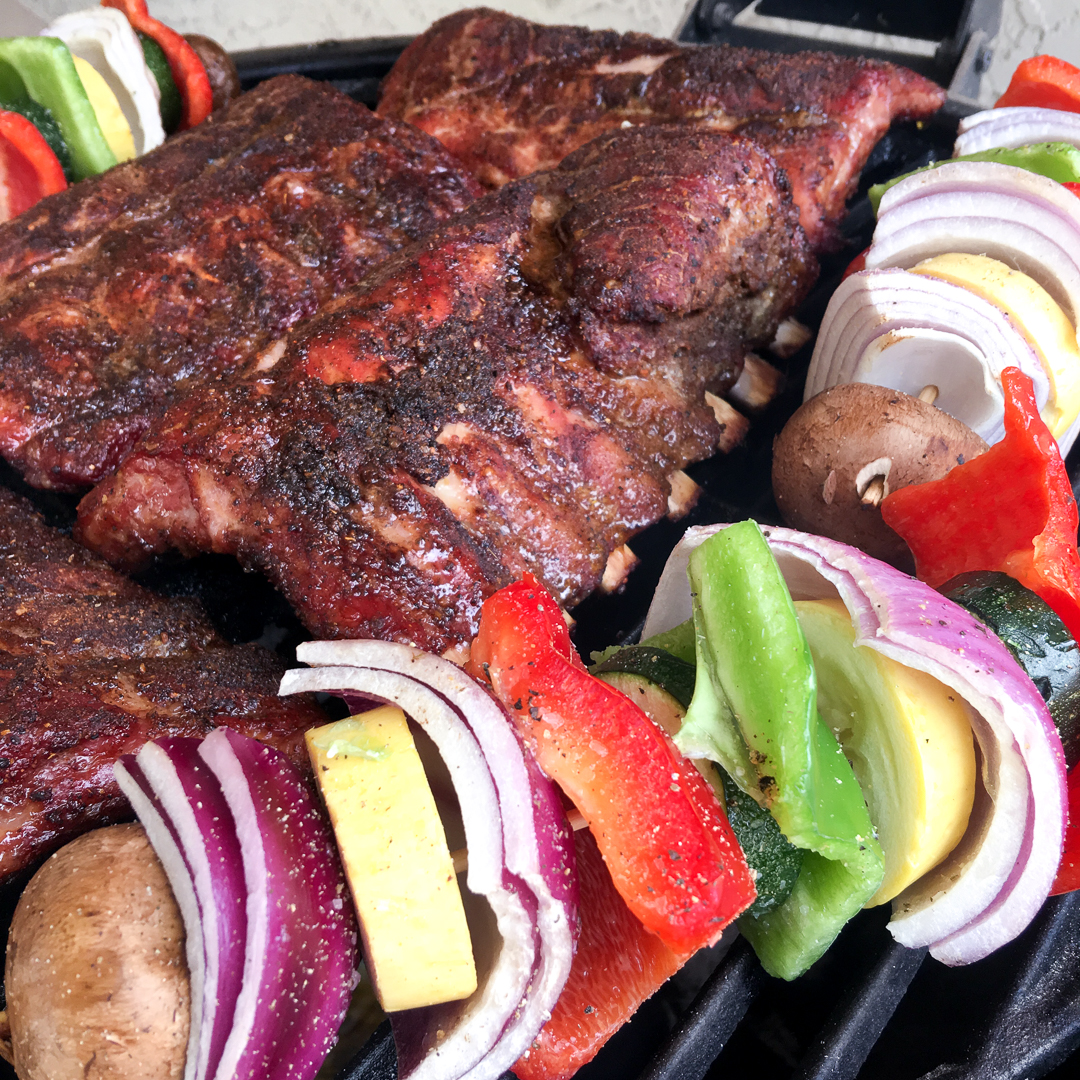 I fire up the grill for ribs or burgers and some sweet corn and veggies all summer long. Keeping things simple means I get to enjoy the party. I've learned the best memories and friendships are made during simple summer gatherings.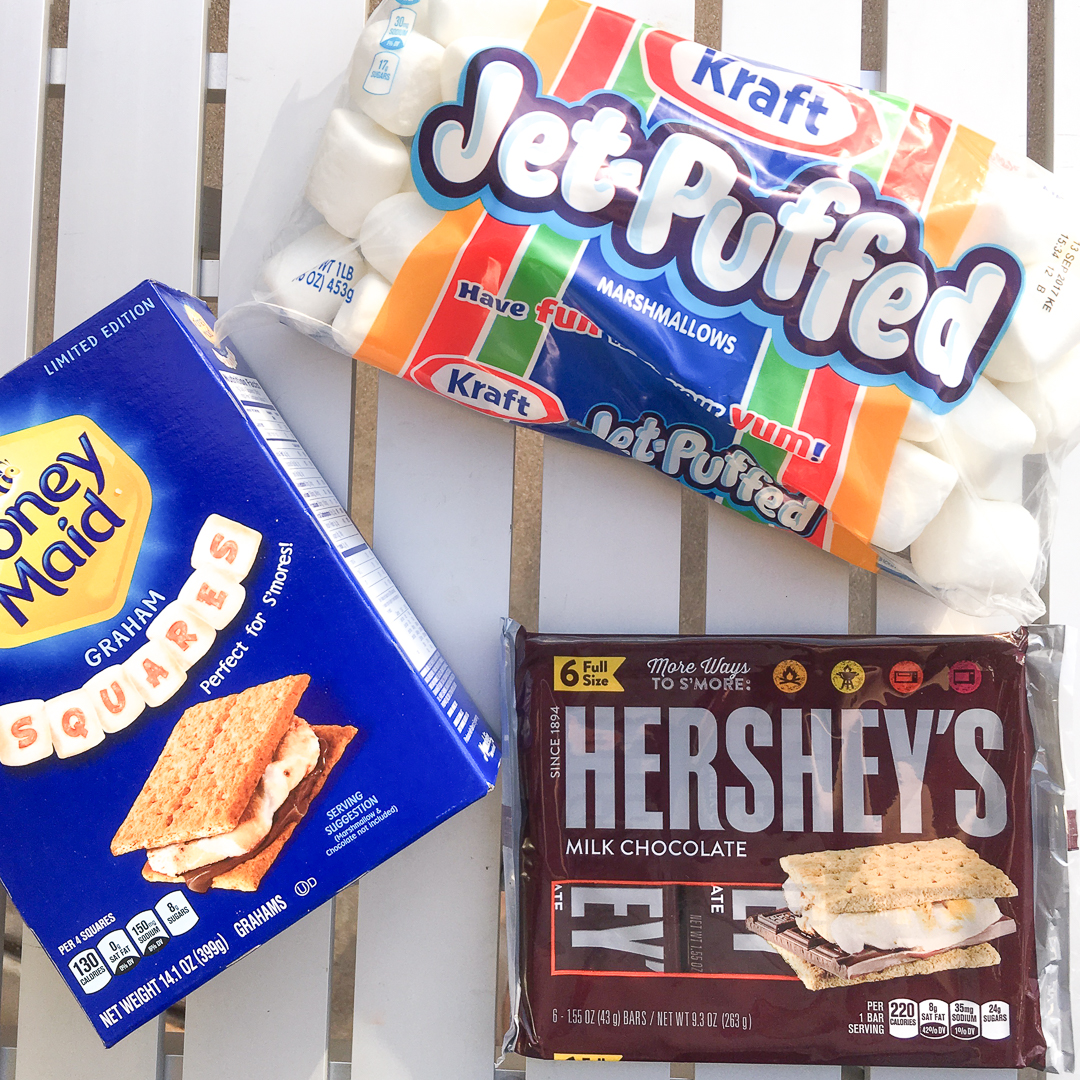 And what better way to end a cookout than with delicious and easy-to-make S'mores over the grill or backyard fire pit. They are the perfect finale to any BBQ that everyone will want to have over and over again.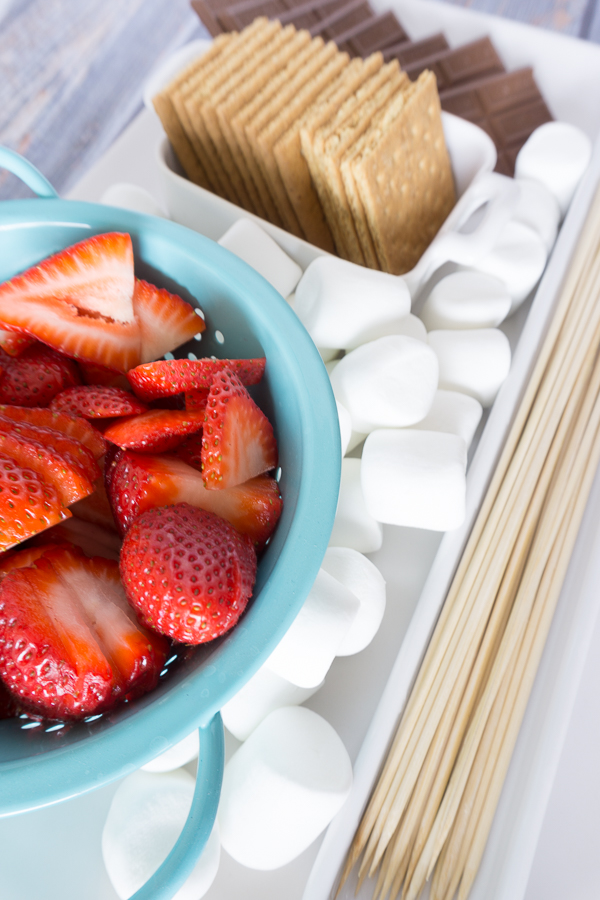 My favorite thing to do is put together a platter with all the S'more fixin's and bring it out to my guests while they enjoy their time together around a fire.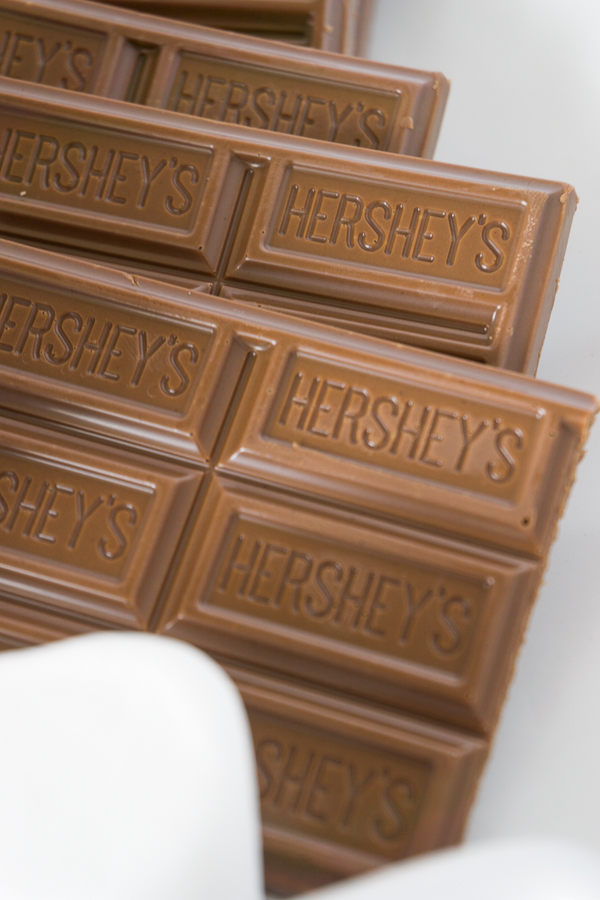 Adding strawberries this year was such a huge hit with everyone. Even more than I was expecting. They turn the classic S'mores into the ultimate summertime dessert. They're easy, delicious, gooey, and screams summer!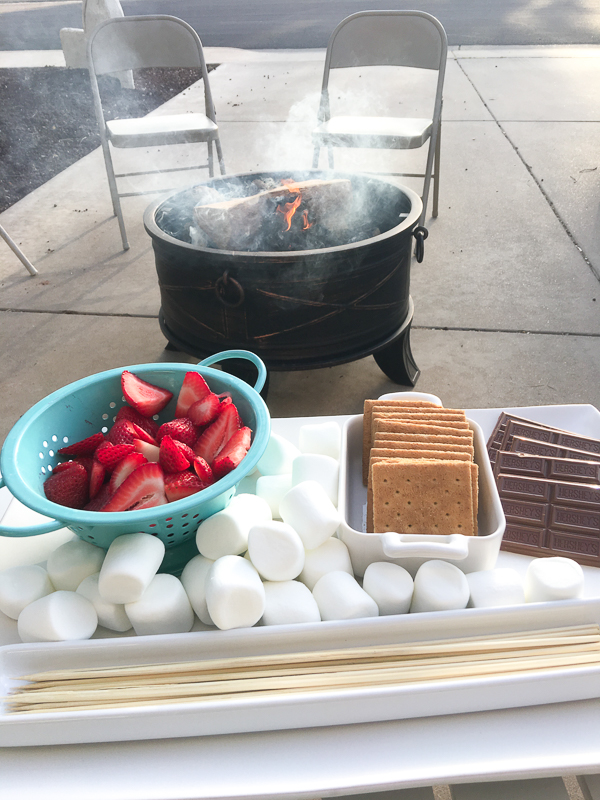 Growing up, my family had S'mores all summer long at BBQs, playing at the lake, and on camping trips. So serving them to my kids and family is reminiscent of my childhood and the carefree summers I had growing up.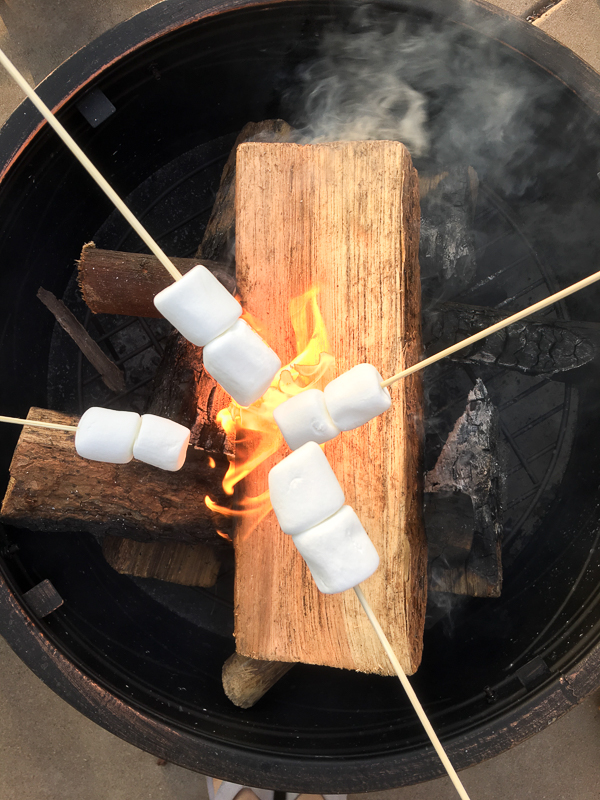 I might host backyard BBQs every week, but when it comes to lighting up the fire pit after the meal, I do that in our front yard. Crazy I know, but it really brings the whole neighborhood together. And nothing brings the neighbors out like a platter of S'mores!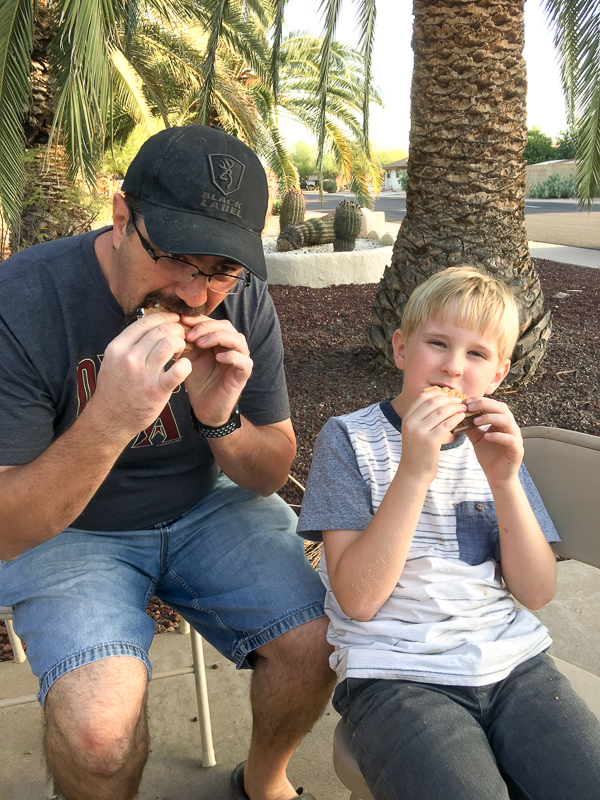 How do you like your marshmallows? I love mine blackened after they've been lit on fire. My son, on the other hand, barely likes his warmed. Any way you like your marshmallows, they are what holds everything together. They're what melts the chocolate and they're scrumptious!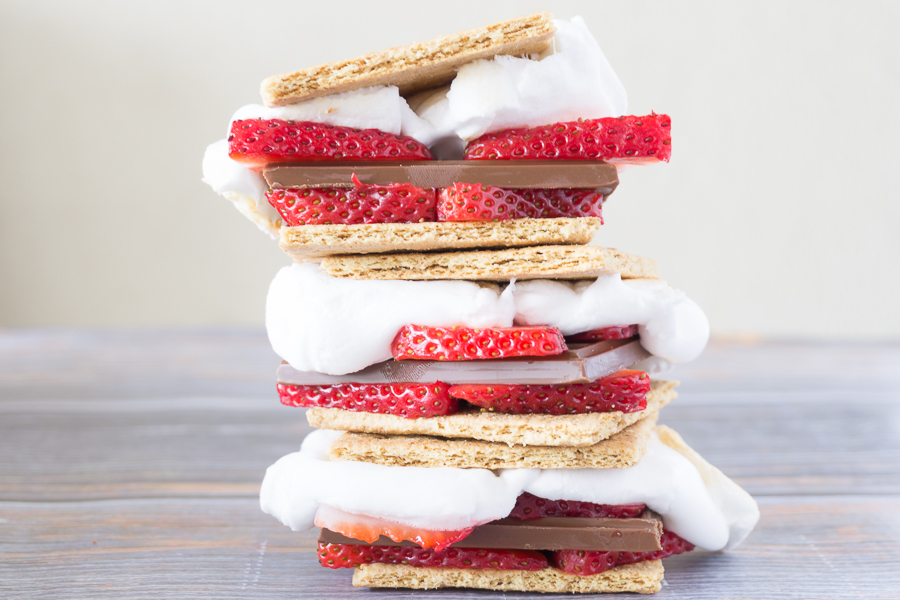 Disclaimer: This is a sponsored post written by me on behalf of HONEY MAID Grahams, HERSHEY'S Milk Chocolate, and JET-PUFFED Marshmallows.