Warning! You won't be able to eat just one of these Chocolate Donuts with Cherry Glaze.  They taste like a chocolate covered cherry…but as a donut.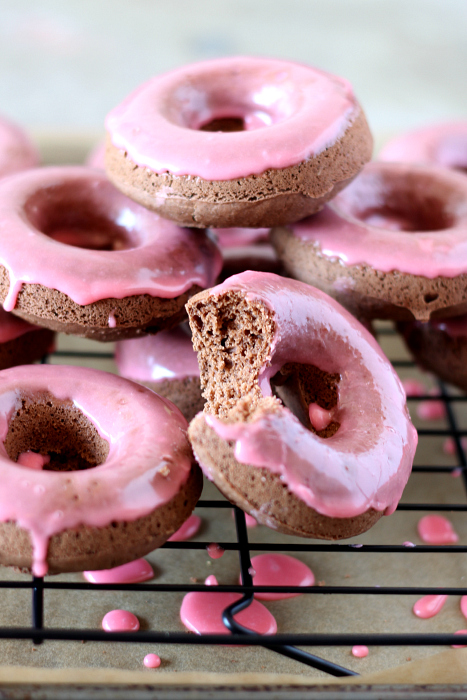 My favorite candy (when I could eat it) was a chocolate covered cherry! The dark chocolate ones….not the milk chocolate ones!  Yes, I was that picky, but they were my favorites.  I've dying to find a way to have those same flavors recently and thought making a donut that was reminiscent of those candies would be super delicious!
I was right!  These were gobbled up in no time! And since they are baked and not fried, I'm calling them healthy!  Ha!
I bought two of these donut pans so that I could bake everything all at once!  My recipe fills both pans perfectly!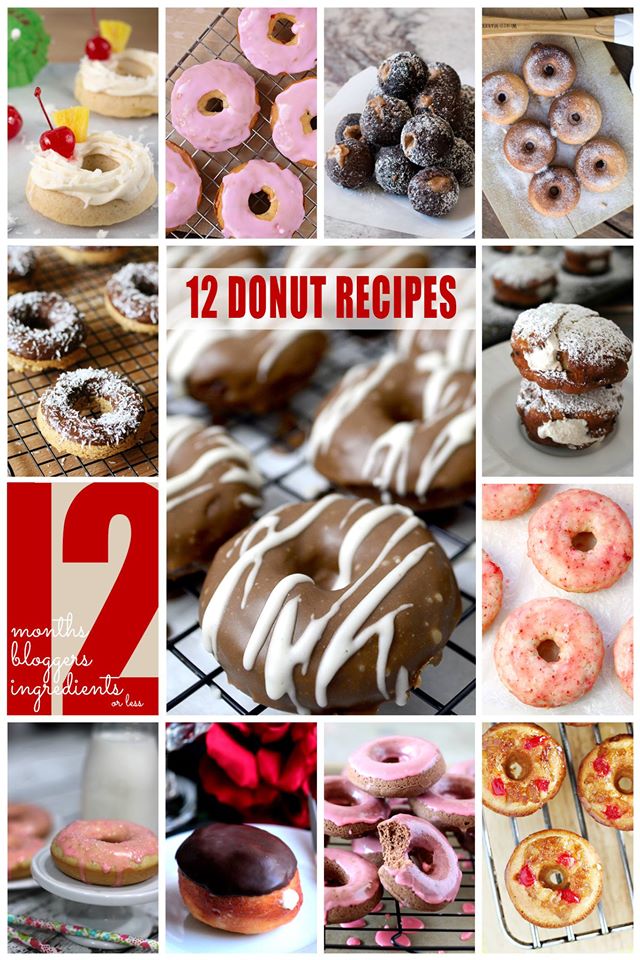 I love the 12th of each month!  It's when some of my favorite ladies challenge each other to come up with a recipe that has 12 ingredients or less!  This month we thought donuts would be a fun challenge!  Don't they all look totally scrumptious!?!?!
Join the Club!
Get delicious recipes delivered straight to your inbox each week! Plus learn how to take back suppertime in your home.

And get started with my NEW Take Back Suppertime 5-Day Jump Start Guide.