Warning! You won't be able to eat just one of these Chocolate Donuts with Cherry Glaze.  They taste like a chocolate covered cherry…but as a donut.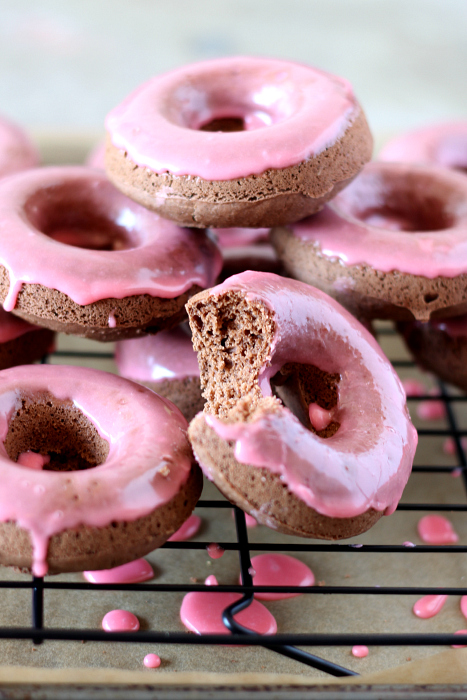 My favorite candy (when I could eat it) was a chocolate covered cherry! The dark chocolate ones….not the milk chocolate ones!  Yes, I was that picky, but they were my favorites.  I've dying to find a way to have those same flavors recently and thought making a donut that was reminiscent of those candies would be super delicious!
I was right!  These were gobbled up in no time! And since they are baked and not fried, I'm calling them healthy!  Ha!
I bought two of these donut pans so that I could bake everything all at once!  My recipe fills both pans perfectly!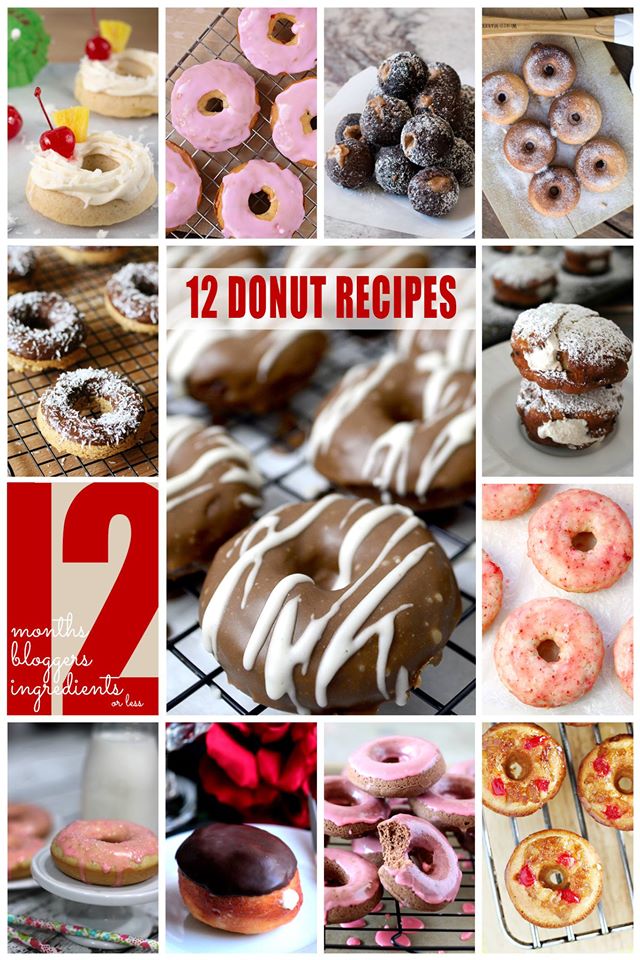 I love the 12th of each month!  It's when some of my favorite ladies challenge each other to come up with a recipe that has 12 ingredients or less!  This month we thought donuts would be a fun challenge!  Don't they all look totally scrumptious!?!?!
Join my Weekly Newsletter
And get my Free Slow Cooker Resource Guide! It's full of recipes with 5 or fewer ingredients plus plenty of slow cooker tips!

Plus, you'll get access to my free EXCLUSIVE downloads & printables for newsletter subscribers.