This post may contain affiliate links. Please read my disclosure.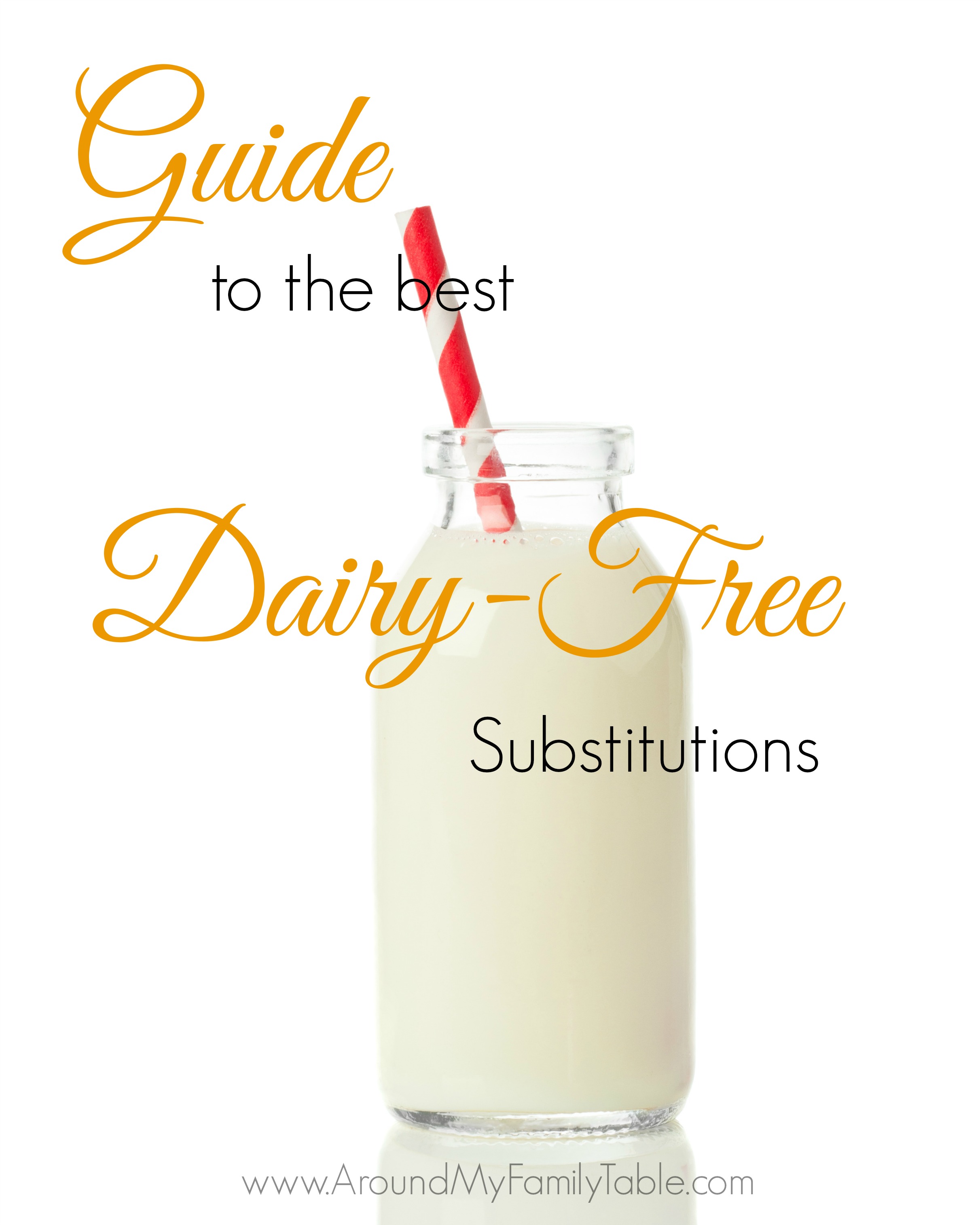 In the fall of 2012, I discovered that I had suddenly developed a severe dairy allergy (as in epi-pen worthy severe). I went through a period of time where I was totally bummed out and depressed that I couldn't have the foods I loved anymore. I am a food blogger, so how is this going to work? Needless to say, I had to work through my allergy denial and come to terms with it. I have found several dairy free substitutions that I use regularly in my cooking and baking, so I thought I'd share my favorites with y'all.
It goes with out saying that some substitutions are better than others. You may try several brands before finding one that you prefer. Sometimes you may love a product in one thing but not another. While usually fine in your cereal or smoothies, you probably don't want a sweetened milk alternative in a savory dish.
Butter and Buttermilk
Butter is probably the easiest swap since there are several good dairy free alternatives available (I enjoy Earth Balance in the tub and in sticks). It works perfectly in about 99% of recipes. Buttermilk can be replaced by adding 1 tbsp vinegar per 1 cup milk alternative
Milk Alternatives
Soy milk – the classic milk alternative with good protein and fattier taste than some of other alternatives. The slightly beany quality can impact the flavor of a recipe, so consider this as you decide what to use it in. Great versatility.
Rice milk – If you have dairy and soy allergies, this is another versatile option. It tends to be on the watery side, but doesn't have quite the aftertaste like soy milk. This a great sub for a recipe that calls for skim or lowfat milk.
Almond milk– even the unsweetened varieties are a little sweet. Great for smoothies and desserts. This is by far my milk of choice. It's think and creamy!
Oat milk– similar to almond milk, but good for those with nut allergies
Hemp Milk – similar to soy in that it does have a bit of a taste to it. Noticeable in lighter recipes.
Flax milk – pretty close to the real thing.
Coconut milk beverage (in a carton) – coconut milk beverage has a great light coconut flavor
Regular or Light coconut milk (in a can) – more coconut flavor and higher fat content. Great in Asian dishes. Regular coconut milk can be used as heavy cream.
Substituting for Cheese
This is a hard one for me since I remember what real cheese tastes like. Soy cheese doesn't melt in the same way, so it might be melted and still not look like it has. I've decided not to use substitute cheeses, personally; however, I know a lot of people that enjoy Daiya or Go Veggie (make sure you get the vegan varieties).
Yogurt, Sour Cream and Cream Cheese Substitutions
Soy yogurt is available in the natural foods refrigerated section of most stores. My favorite sour cream and cream cheese subs are made by Tofutti brand.
Sweet Condensed Milk Alternative
I've had luck using Coco Real: Cream of Coconut (found in the liquor area at the supermarket) as a substitute in most recipes. A few times it hasn't worked out quite right, but it's a good alternative.
Hungry for more allergy tips? Check out my Egg Free Substitutions Guide.