This post may contain affiliate links. Please read my disclosure.
For my daughter's 6th birthday party she wanted a tea party. I had a blast planning the event and all the little girls had so much fun.
I bought a lot of cheap dress up items from the dollar store and allowed the girls to dress up before the party began. We set the table with tea cups (which the girls were able to decorate themselves and kept as party favors along with their dress up goodies). There was a game of stack the sugar cubes and it all ended with a fashion show. Also, each place setting was adorned with white and pink balloons. Each girl took home her set of balloons.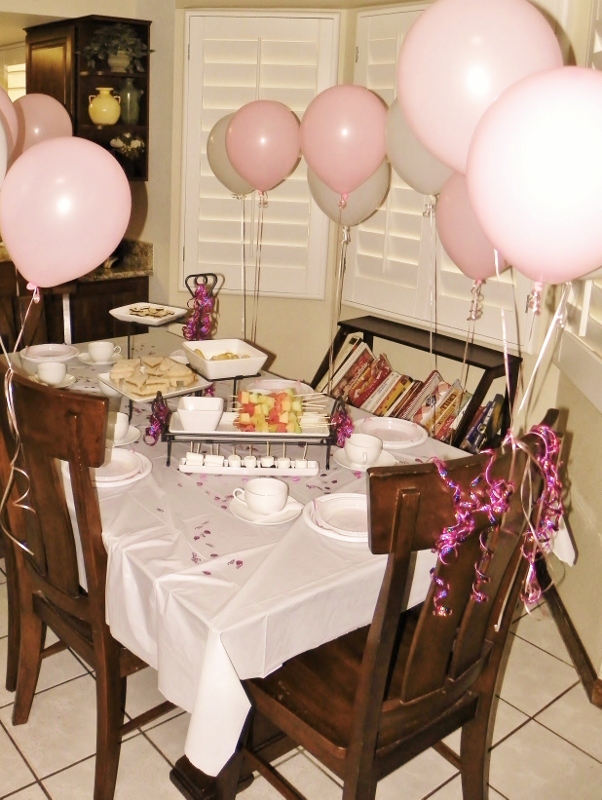 Most of the food was made the day before and was ready to go the morning of the party. Clean up was easy, since the girls took home the tea cups and balloons everything else went in the trash except the platters the food was served on. I made sure the washer was empty so that everything would fit in when the party was over. Twenty minutes after the last girl left, I sat down on the couch with my big girl to cuddle and my house was clean!
Now…onto the menu. Keep in mind this was a kids party, so the food was made to entice the kids, not the mommies.
Chocolate Peanut Butter Banana Bites
Tea Sandwiches
Mini Crust-less Quiches
Fruit Kabobs with Dip
I found this recipe over at 5 Ingredient Fix…though it only has 3 ingredients. They were super easy to make and delicious to eat. I made them a day ahead and the banana chips got a little soft. Next time, I'll make the same day.
Chocolate Peanut Butter Banana Bites
1/4 cup creamy natural peanut butter
4 ounces dark chocolate, finely chopped
1 1/2 cups dried banana chips
Put the peanut butter and chocolate into a heatproof bowl and place over a pot of simmering water (be sure the bowl does not touch the water). Heat the peanut butter and chocolate until melted; continue stirring until mixture is very smooth. Remove from the heat and allow to cool until room temperature and the mixture has thickened.
Next, transfer the mixture into a quart-sized resealable plastic baggie or a disposable pastry bag without a tip. Snip one corner with scissors to create a piping bag. Squeeze about 1/2 teaspoon of the mixture onto one banana chip and top with a second chip. Continue making banana chip sandwiches until the mixture is used.
Let the chocolate set completely at room temperature.The banana bites can be stored covered at room temperature or refrigerated.
Every tea party needs some dainty sandwiches. While most tea parties use white bread, I just couldn't feed it to my guests, so we ended up with a multi-grain oat bread. It looks and feels like a white bread, but it has all the goodness of whole grains. Don't forget to cut the crusts off of all your tea party sandwiches.
Tea Sandwiches
-peanut butter & honey
-ham & cheese
-turkey & cheese
-cucumber & cream cheese
Never worry about dinner again....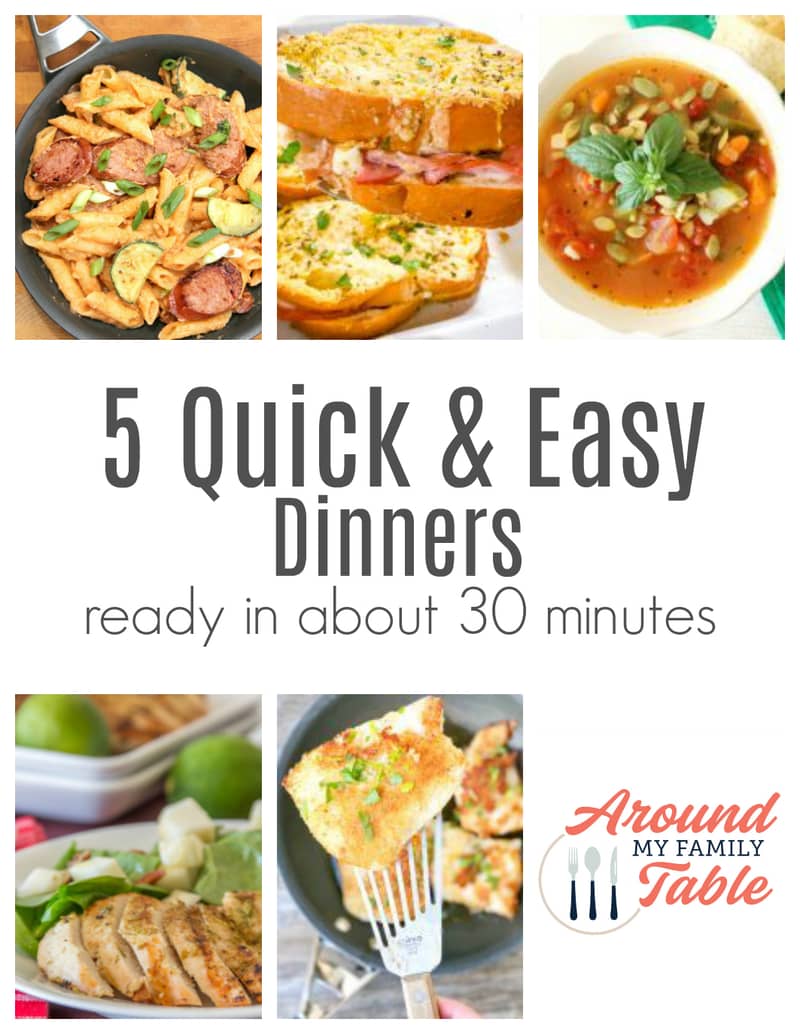 Subscribe to get my 5 favorite Quick & Easy dinner recipes and FREE weekly meal plans