This post may contain affiliate links. Please read my disclosure.
So, that same Thanksgiving that we visited friends, I came up with this recipe with the help of my friend's husband. He wanted cranberry sauce, but several people weren't big on a tart sauce. This is a very mild cranberry sauce…it's great for newbies that are used to that canned stuff.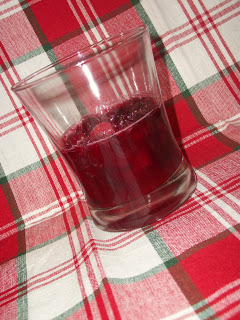 This can be made a couple days in advance!
Orange-Strawberry Cranberry Sauce
1 c water
1 c sugar
1 bag fresh cranberries
1 orange, zested and juiced
3.0 oz (4 serving) strawberry Jell-O
Boil water, sugar, and cranberries until the cranberries begin to pop. Add orange juice and zest. Continue boiling until cranberries have finished popping. Add the strawberry Jell-O; mix well. Gently pour into your serving bowl. Refrigerate until set.