This post may contain affiliate links. Please read my disclosure.
There is nothing better than a Deep Fried Turkey for the holidays! I'm sharing some basics tips that will give you the most juiciest holiday turkey ever.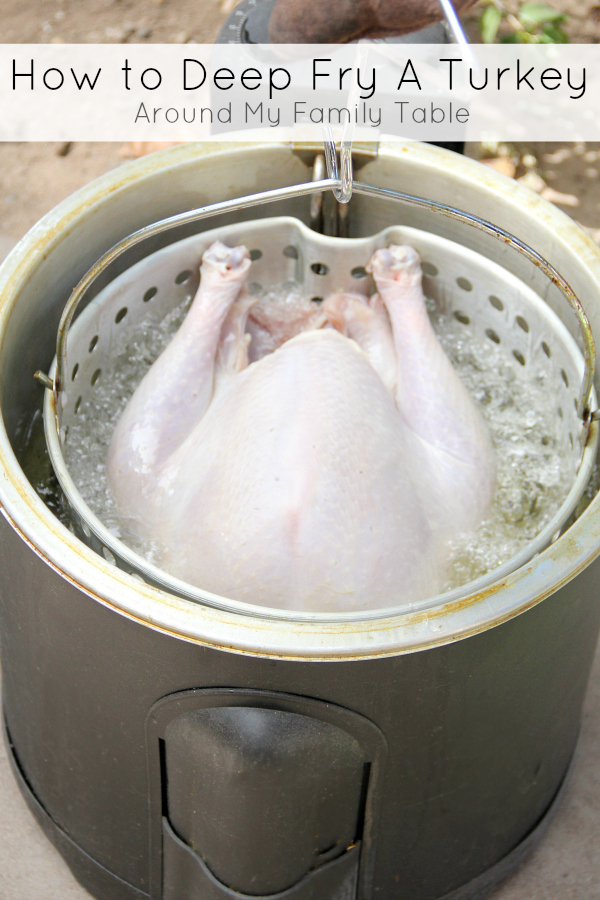 If you've never had a deep fried turkey, then you are missing out? It is so moist and juicy…and the crispy outside is to-die-for. For years, we always fried an entire turkey, but we've also just fried a couple turkey breasts for smaller holidays and it works just as well too. We've played around with different spices and injections and techniques, but I've found keeping it super simple makes the best turkey.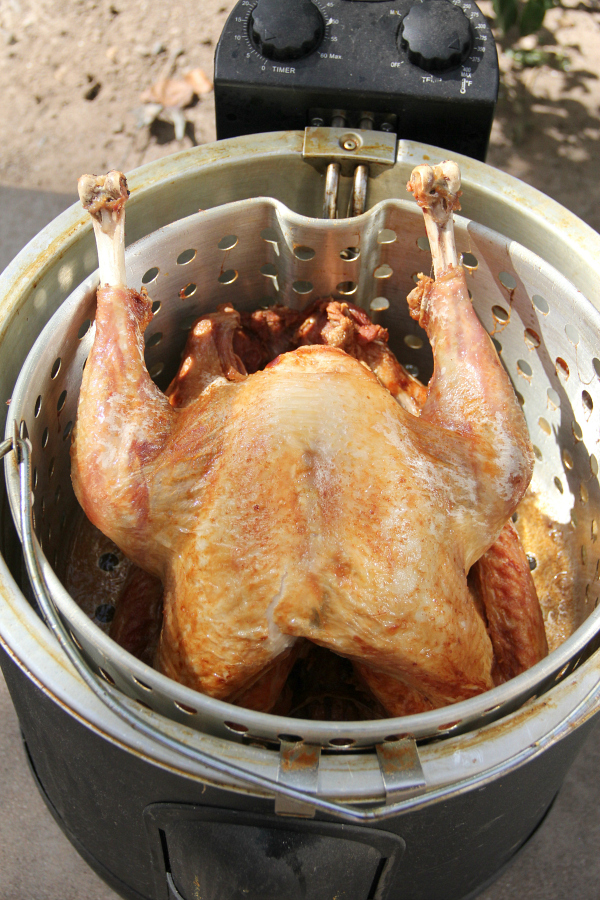 To fry a turkey, you will need a turkey fryer
. Please use extreme caution and follow all manufacturer recommendations…there are tons of accidents every year due to carelessness. We have an electric fryer that also doubles as a steamer (I'm sure I'll post how we do crab legs one day).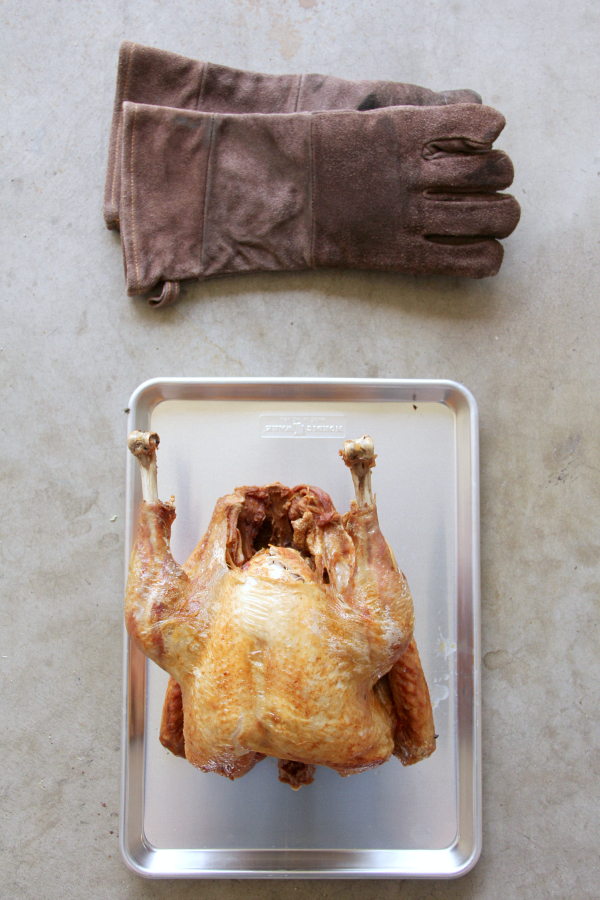 Tools for an awesome fried turkey:
Fried Turkey Safety Tips:
make sure turkey is fully thawed
use your fryer outside in an open area and away from your house (we usually fry our turkey on our driveway)
lower turkey very slowly into hot oil (keeping it slow will help it not to boil over)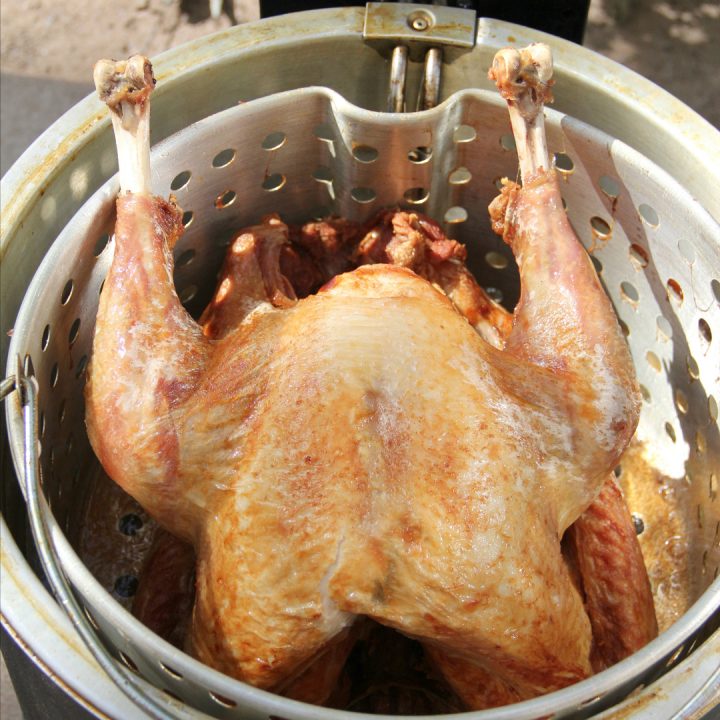 Fried Turkey (How to Deep Fry Turkey)
Fried turkey is a delicious way to make your Thanksgiving dinner! It's very important to learn how to deep fry turkey the correct way so that nobody is injured during the process.
Ingredients
10 gallons peanut oil**
12 lb bone-in turkey, fully thawed
4 oz. butter, melted
Instructions
Thaw turkey for several days in the refrigerator. Note, turkey must be completely thawed to fry it.
Fill fryer with oil to max level and heat to 400F for about one hour (Always read your machine's owner manual for exact heating times). While oil is heating, remove turkey from package (remove anything from the cavities if not using a boneless breast) and rinse under cool water. Thoroughly dry with paper towels. The drier you get it, the crispier the skin (and the less chance of the oil spattering you).
Inject melted butter into the breast. Use multiple injection sites all over to ensure there is butter everywhere!
When oil is at the proper temperature, gently lower in the turkey. Note: it should be fully submerged in the oil. Cook for 3 minutes per pound plus 5 minutes, but please double check the owner's manual for your specific fryer.
When time is up, carefully remove turkey using heavy duty pot holders. Let rest 5-10 minutes. Slice and serve!
A boneless turkey breast is nice and easy to serve; however, the leftover carcass can be used for stock or soup in leftover dishes.
Notes
** I always have an extra smaller bottle of peanut oil on hand in case the fryer needs a little bit more after adding the turkey.
Nutrition Information:
Yield:

12
Serving Size:

1
Amount Per Serving:
Calories:

925
Total Fat:

41g
Saturated Fat:

15g
Trans Fat:

1g
Unsaturated Fat:

24g
Cholesterol:

515mg
Sodium:

528mg
Carbohydrates:

0g
Fiber:

0g
Sugar:

0g
Protein:

130g
This nutritional information is an estimate may vary, depending on brand and type of ingredients used. It is not intended to replace the advice of a licensed dietician or physician.