This post may contain affiliate links. Please read my disclosure.
A month or so ago I was contacted by Marina from Circle B Ranch and she asked if I would give her marinara sauce and meatballs a try. I love the time and attention that goes into small batch products, so I was super excited for my package of goodies to arrive.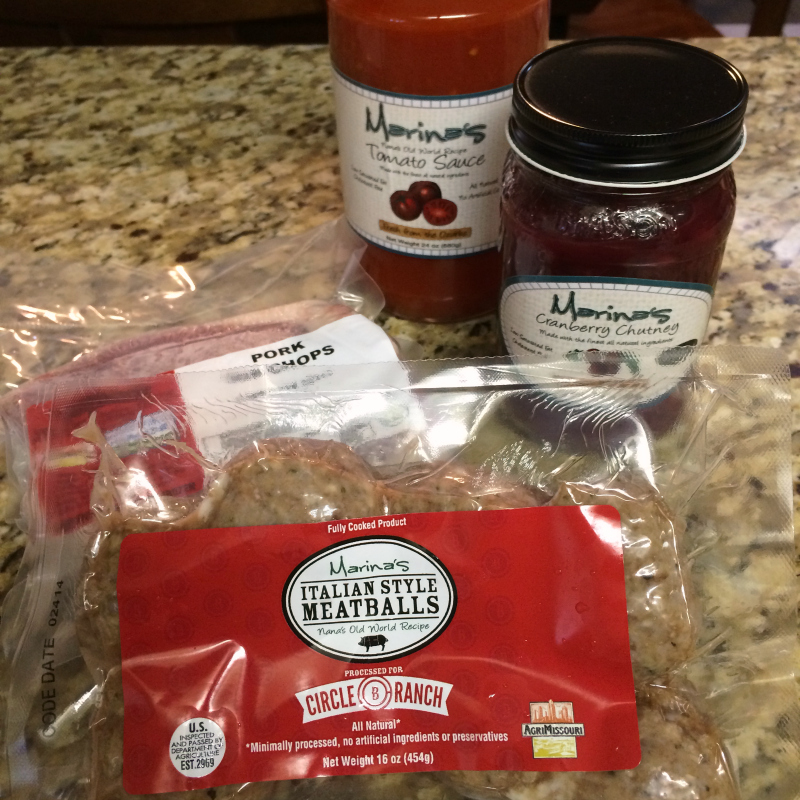 Circle B Ranch is located in the southwest Missouri Ozarks. They are best known for their Natural Berkshire Pork products, but Marina, one of the owners, has started making homestyle Italian products. Marina's Meatballs are delicious. They come fully cooked and are made from real ingredients like Circle B Ranch pork, Missouri Beef, Bread from a local baker, Wisconsin Romano Cheese, eggs, garlic powder, parsley, salt and pepper. It's almost like I made them at home, but without all the labor.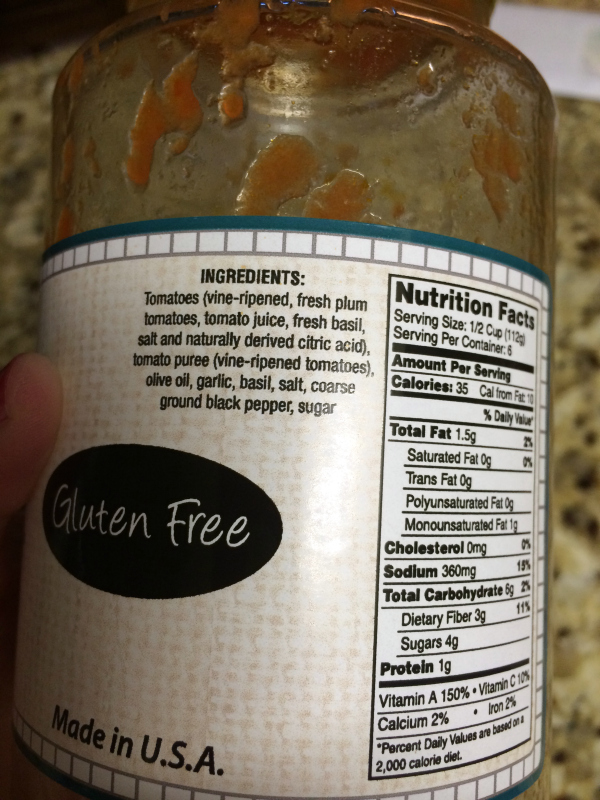 I cooked up our meatballs in a little garlic olive oil (only because I needed to keep the meatballs and sauce separate for the gluten issue at our house). Speaking of sauce….Marina's Italian Style Tomato Sauce was divine and I wish I had more of it. The sauce is gluten free, so it was perfect for our family.
We had the sauce over gluten free noodles (for me) and the rest of the family pigged out <pun intended> on the meatballs. I've never seen the kids or hubbyman devour meatballs that fast. I had the sauce with some Italian sausage over gf noodles! Hubbyman said it tasted a lot like my Granny's secret recipe…but without all the work to make it!
When I emptied the jar into my saucepan to heat, I noticed
something that other prepackaged sauces don't have…..whole
cloves of garlic and a whole basil leaf!
Yep, right inside my jar.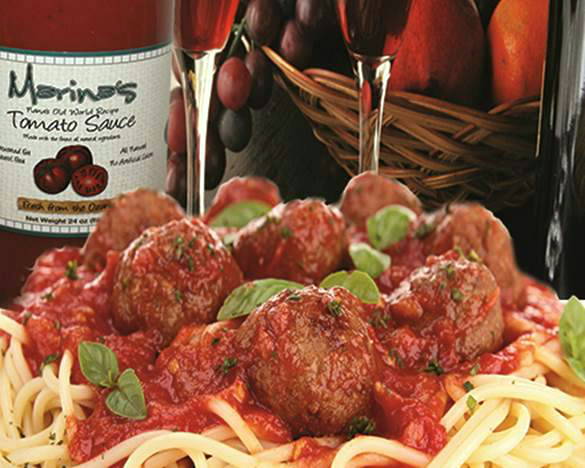 Photo Credit: Marina's/Circle B Ranch
The marinara sauce was fresh and bright and full of flavor. It's made with simple ingredients like tomatoes, tomato puree, olive oil, garlic, basil, salt, coarse ground pepper and sugar.
The sauce sells for $5.99 for a 24oz jar. The meatballs are $7.99/dozen. And the pork prices vary by cut.
Learn more at Circle B Ranch Online | Facebook | Order Now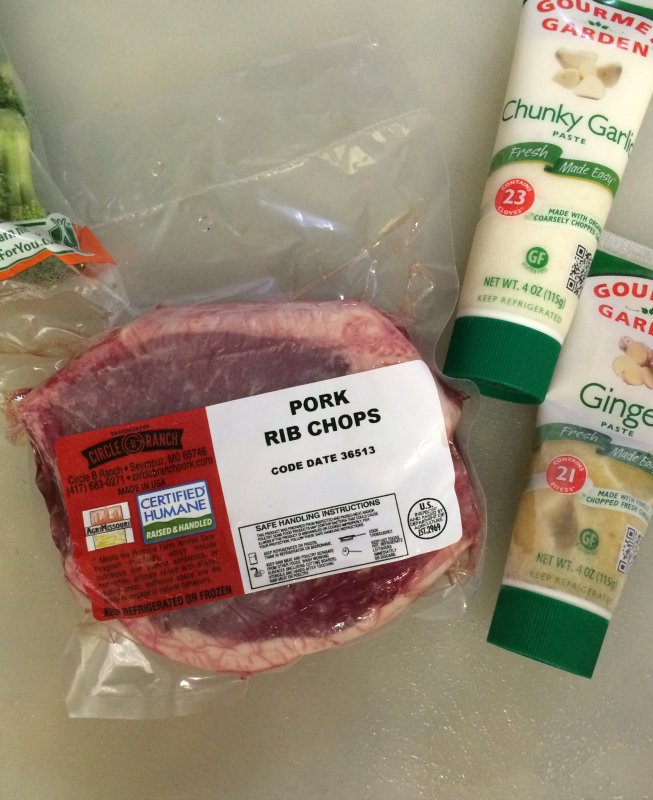 Just wait til you see what I make with these…in only 15 minutes! Coming soon!
Disclaimer: I was provided product and was compensated for my time. All opinions are my own.