This post may contain affiliate links. Please read my disclosure.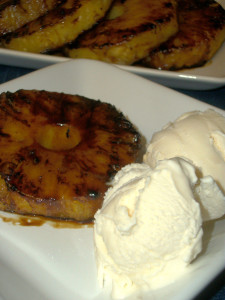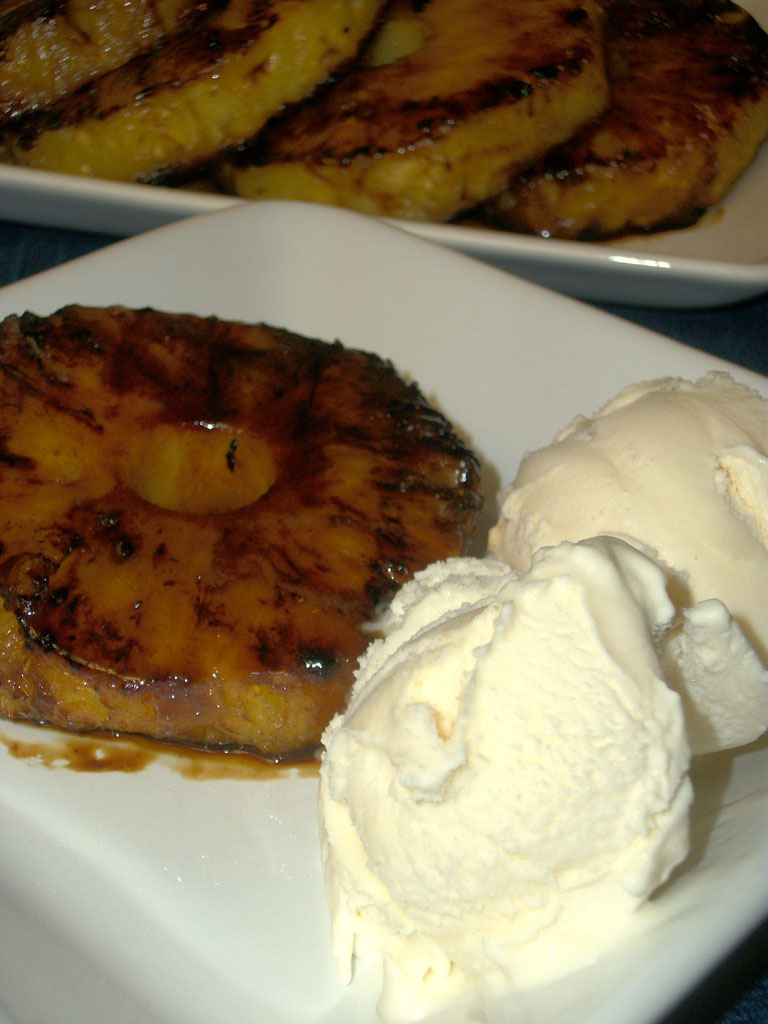 Hubbyman and I were watching one of our favorite cooking shows on PBS called Primal Grill with Steven Raichlen. Seriously, hubbyman even took me on a vacation to the resort where it is filmed.
He made this wonderful looking dessert and so we just had to make it the next day. It was so simple and so tasty. I had never had grilled pineapple before, but it will definitely be on our menu more often. Of course, the kids loved that we served ice cream with it.
Coconut Grilled Pineapple
1 ripe pineapple
1 can (14 oz) coconut milk
1 1/2 cups sugar (granulated or turbinado)
1 tsp ground cinnamon
vanilla ice cream
Peel pineapple and slice into 1 inch thick slices. Core each slice with a melon baller or apple corer. Combine sugar and cinnamon in one bowl and pour the coconut milk (shake it really well before pouring) into a second bowl.
Move all ingredients to the grilling area. Preheat grill to med high heat. Dip each pineapple ring into the coconut to coat and then into the cinnamon sugar mixture. Making sure it's well coated. Place immediately on the hot grill. Grill for 4-6 minutes on each side.
Transfer to a serving platter and serve warm with a scoop of vanilla ice cream.