This post may contain affiliate links. Please read my disclosure.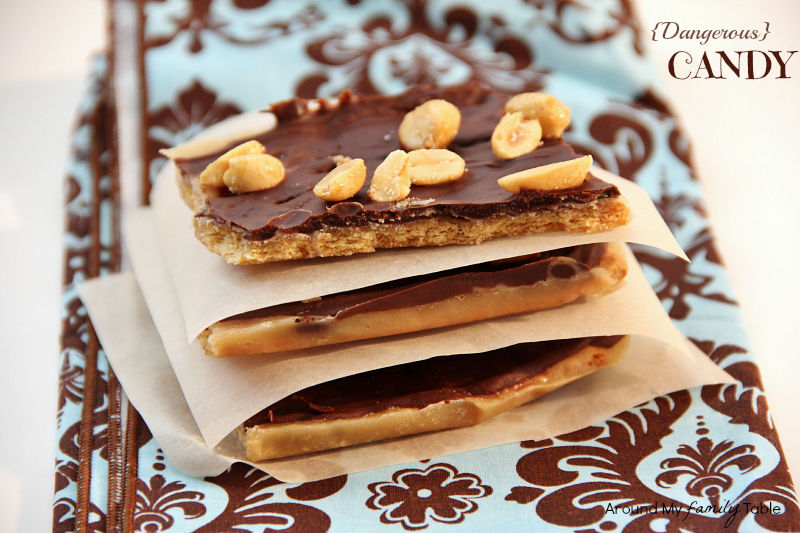 About a year and a half ago, I was asked to contribute a recipe for Makobi Scribe. I ended up sharing my recipe for Dangerous Candy, but for some reason I never shared it with y'all! Silly me! I know how much y'all love your sweets around here and this one is super easy.
You know that candy dessert made with saltines, butter, brown sugar, and chocolate? Well, this one is almost like it but made with graham crackers instead of saltines. And it is to-die-for….that's how it got it's name.
This piece of candy heaven, is so addictive that all my friends have dubbed it "Dangerous Candy". Someone always asks me to bring it to family potlucks and because it's so easy, I happily oblige.
Want all the details for making this amazing dessert? Check it out over at Makobi Scribe.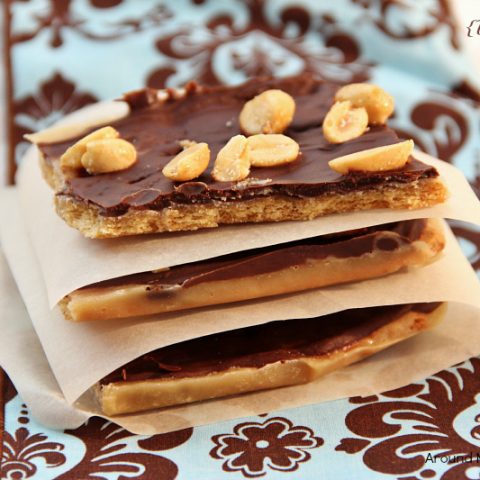 Dangerous Candy
Total Time:
1 hour
23 minutes
This toffee cracker candy is dangerous candy because it is so wildly addictive! It makes great holiday food gifts and is perfect for a sweet treat anytime! SO easy to make, too.
Ingredients
2 sleeves graham crackers
2 sticks butter
1 cup brown sugar
1 cup chopped nuts
1 (16oz) pkg chocolate chips
Instructions
Grease 11×17 cookie pan and cover with graham crackers. Melt 2 sticks of butter. Add 1 cup brown sugar and boil for 1 minute. Add 1 cup nuts and stir.
Spread over crackers and bake at 350 for 10 minutes. Sprinkle with chocolate chips. Let sit 10 minutes and spread chocolate even over top of crackers.
Cool in freezer for at least 1 hour. Break into pieces.
Store leftovers in freezer.