This post may contain affiliate links. Please read my disclosure.
The huge storm that is about to hit the rest of the country flew threw Arizona yesterday. But before it left, Phoenix was covered in a dusting of snow. <Shocking> Snow in the Desert …..it's not unheard of, but extremely rare. By around 8pm the majority of the Valley had at least some snow. Friends were sharing photos of snowball fights, scary driving conditions, hail, thunder and lightning. It was an interesting weather day for sure.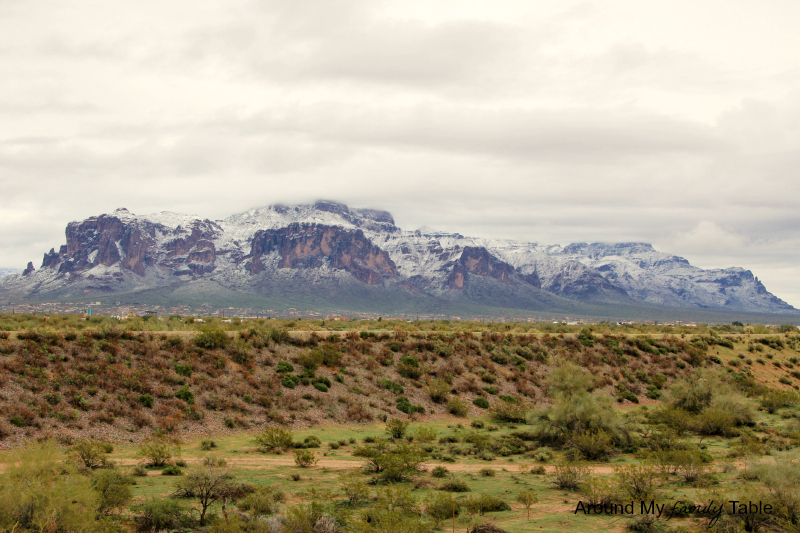 Around lunchtime, I got a text from a friend who said the snow on the mountains was lower than she had ever seen. About once every winter, the Superstition Mountians east of Phoenix get a light dusting of snow on the peaks. I didn't think much about it, but then Hubbyman called and said I had to see it. So, I bundled up my little man and headed out for a 30 minute drive to see it and snap some photos.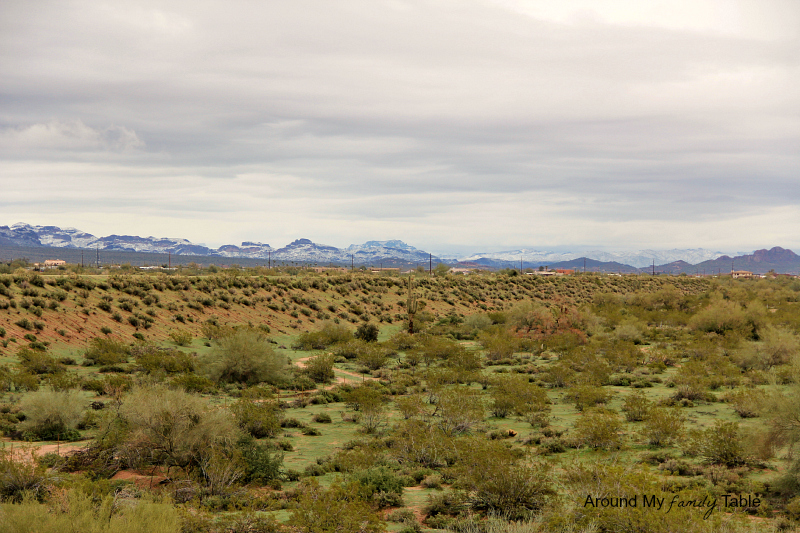 There are several mountain ranges on the east side of the Valley and all had snow. It was such an amazing and beautiful site. It was fun to see everyone out taking pictures of the snow, if they only knew that just a few hours later, pretty much everyone would have snow on their front porch.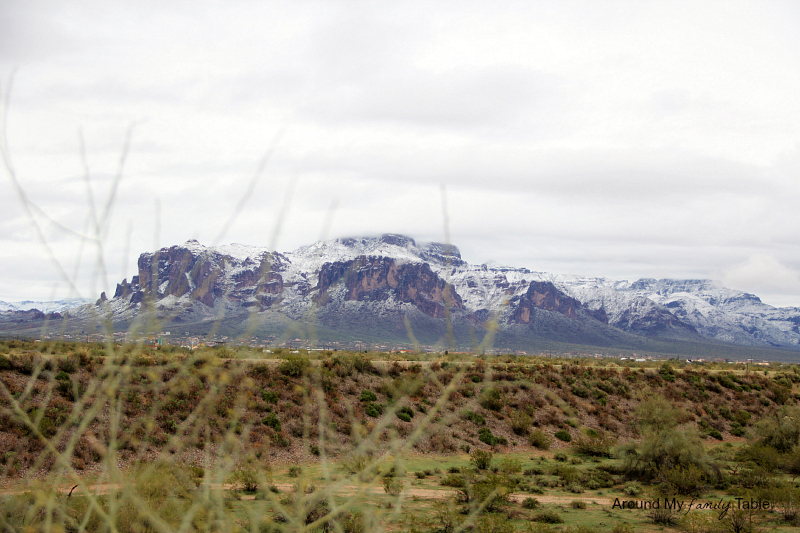 When I was growing up in Texas, it snowed every winter and my mom would make us Snow Ice Cream. I have such fond memories of having it and have had a couple occasions to make it for my kids while we were on winter vacations. I don't know the original source for the recipe. I don't have a photo for the ice cream as I didn't actually get to make any…not enough good snow down here (but I don't think you need a picture, it's pretty easy).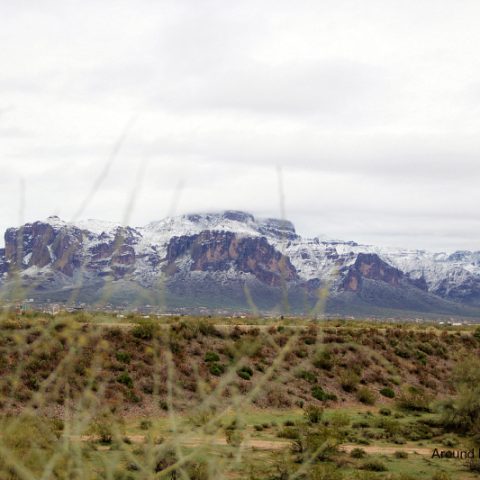 Snow Ice Cream
Snow ice cream is a frozen treat that you can make with fresh, clean snow! SO fun to make and even more fun to eat.
Ingredients
1 gallon snow
1 cup white sugar
1 tbls vanilla extract
2 cups milk
Instructions
After the snow has fallen, find a place with fresh clean snow (not compacted, brown, or yellow) and scoop snow into a large, clean bowl.
Add in sugar and vanilla to taste, then stir in just enough milk for the desired consistency. Serve at once.
Can be stored in the freezer, but it will freezer hard. It's best eaten right away.
© Around My Family Table
There are more great pictures on East Valley Mom Guide too!